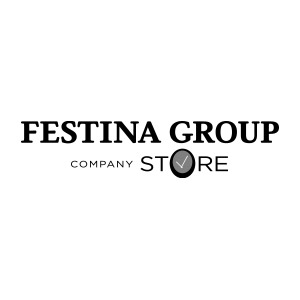 Festina Group Company Store, a new concept in jewlery and watches
At Festina Group Company Store you will always find cutting-edge jewellery and watches to fit your needs and preferences at affordable prices.
Festina Group Company Store offers famous watch brands such as Festina, Lotus, Calypso, Candino and Jaguar, as well as jewellery from current brands such as Lotus Style, Lotus Silver and the complete Time Road jewellery range.
Nowadays, we are the most important jewellery and watch chain in Spain. With a modern and flawless architectural concept and interior design, all our spaces have their own personality offering an updated minimalist design as its main attraction, corresponding to the brand's values of elegance and exclusivity.
Opening hours: 10:00 AM to 10:00 PM
Phone: +34 965 675 714