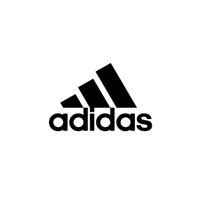 Adidas Outlet
THROUGH SPORT, WE HAVE THE POWER TO CHANGE LIVES.
In the DNA of our brand, adidas believes that through sport we can change people's lives and contribute to making the world a better place. Therefore, it offers the best range of products for sports practice, always helping to achieve the best performance of athletes, without forgetting its roots, also creating lines for street use with sports inspiration. In these adidas shops, consumers will undoubtedly find a magnificent showcase of textile and sports footwear products from the brand with the three stripes.
Adidas stands out especially for the innovation and technology brought to its products, without forgetting of course the design, highly valued by the consumer, mainly in its Football, Running, Training and Woman collections. In addition, the company is aware of the sustainability of the planet and every day it integrates more and more products produced in a sustainable way.
On the other hand, it also highlights its adidas Originals collection, the collection that leads the clover logo and is dedicated to urban fashion, offering casual products, from the most sought-after items to the most exclusive and desired collaborations.