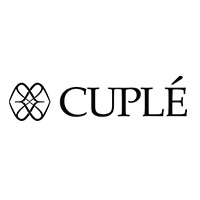 Cuplé
Cuplé is a fashion, shoes and accessories firm Made in Spain founded in 1987 by Toñi Pastor in Elche (Alicante). Since then, Cuplé has become one of the main reference firms in the Spanish fashion sector.
Since 2012 the firm has been led by her children, Paco (CEO of Cuplé) and Teresa Sánchez (creative director). With their arrival, the brand launched for the first time its clothing line, which has been renewed season after season until today.
Teresa develops the design and creative process of all the brand's products, always with the help and advice of Toñi Pastor, indispensable and essential for the brand.
Cuplé is inspired each season by trends to enhance the style of a young woman with a young spirit, who walks confident, elegant and dynamic.
In our Outlet, you can find our iconic and a wide variety of items with discounts of up to 70%.
Opening hours: 10:00 to 22:00
Phone: 965211762