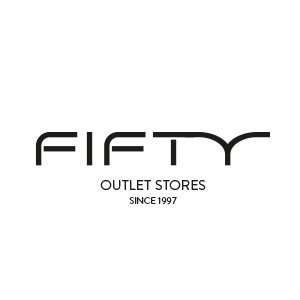 Fifty
Elegant line clothing for adult men and women in chain shops with fashion accessories and footwear.
Since 1997 Fifty has been offering its customers designer and quality garments with large discounts on previous collections and over-stocks from the firms of Grupo Cortefiel. Her brands range from the elegance of Pedro de Hierro to the sporty and casual style of Springfield. And all with discounts of up to 70% off the original price.
At Fifty they don't wait until the end of the season to find the best products for their customers. The Fifty product team works closely with the Cortefiel, Springfield, Pedro del Hierro, Woman Secret and Milano teams as well as the factories to turn surplus production and collection changes into irresistible offers.
All its garments, whether from previous collections or new factory arrivals, are subject to Grupo Cortefiel's strict quality controls and approved by the experts of each brand. Their prices are much lower, but without giving up the design and quality that characterise them.
At Fifty every week there is something different: they always have new products, new discounts and new promotions that will surprise you.
Opening hours: From 10:00 AM to 10:00 PM
Phone: +34 965 774 020.