Consumption inside catering establishments may not exceed 1/3 of the capacity. And consumption on the terraces may not exceed 50% of the capacity. The tables will be occupied by a maximum of 4 people and the distance between them is set at 2 metres indoors and 1.5 metres outdoors. Consumption will always be at a table. The use of a mask will be necessary when not in use. Closing time is set at 5:00 p.m. and it is not possible to remain in the establishment outside the permitted hours. Smoking is not permitted on public roads or in open spaces when it is not possible to maintain the minimum interpersonal safety distance of at least 2 metres. In any case, smoking is forbidden in the open air on cafeteria and bar terraces.
*RESOLUTION of 5 January 2021, of the Regional Minister of Universal Health and Public Health, establishing exceptional preventive measures and modifying measures contained in the Resolution of 5 December 2020, of the Regional Minister of Universal Health and Public Health, by which new additional measures are agreed in the Region of Valencia, as a result of the health crisis situation caused by the Covid-19. [2021/79]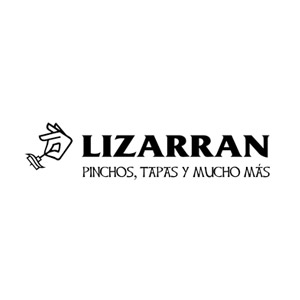 Lizarran
There's nothing like sitting comfortably at one of your regular spots. Lizarran is your regular bar but with the security of knowing that you will find the most delicious pinchos (a variety of small dishes) and the certainty that as soon as you enter through the door, you can grab a bite to eat.
Each time that you go to Lizarran, you just have to order your drinks and everything else will fall into place. Choose your pinchos and take them back to your table. All you need to worry about is enjoying every mouthful.
Opening hours: Until 01:00 AM
Phone: +34 965 664 634.