According to current regulations*, the closing time of the catering premises will be at 00:00 h. Likewise, it is established that consumption will always be seated at a table both inside and on the terraces and the group of people may be a maximum of 6. The bars may only be used to order and collect consumption. The use of the mask is obligatory except at the time of consumption.
*RESOLUTION of 24 October 2020, of the Regional Minister of Universal Health and Public Health, agreeing on additional exceptional measures in the Region of Valencia, as a result of the health crisis caused by the Covid-19. [2020/8861]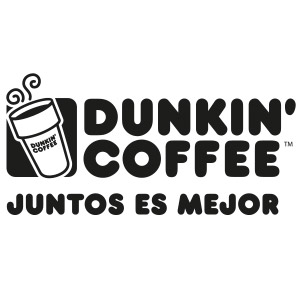 DUNKIN' COFFEE
Coffee and baked goods with over 50 varieties of donuts. Dunkin' Coffee offers breakfast and
snack options including dozens of premium drinks, bagels, sandwiches and other baked goods.
Come visit us anytime and enjoy Dunkin' Coffee when and however you'd like.
Opening hours: Until 10:00 to 22:00
Phone: +34 682 772 091