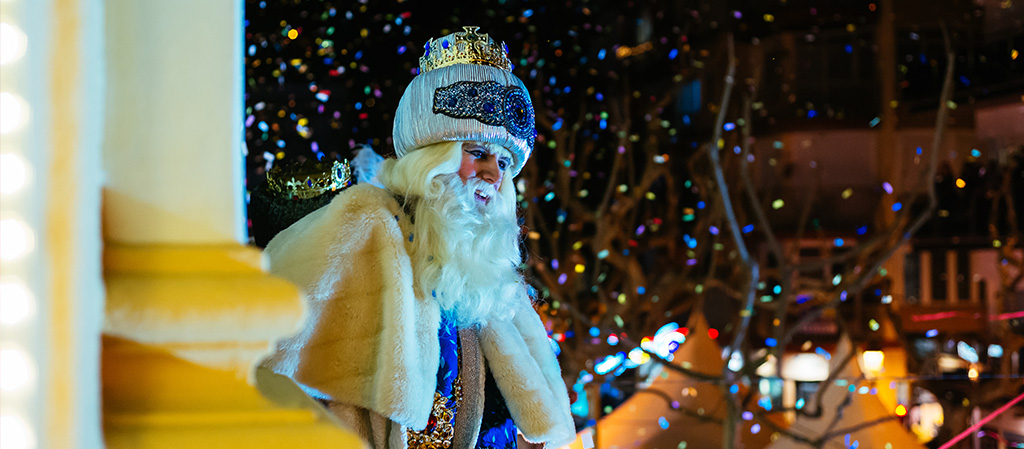 If you have not yet written your letter to the three Reyes Magos and you want to send it to them, this is your moment! The Outlet Stores Alicante receives the visit of one of their majesties together with their royal page to listen to all the wishes of the children and take their letters to the Orient. In this way, they will be able to prepare all the presents they need for this Christmas.
And of course, with an opportunity like this, who would want to miss it? We certainly wouldn't!
From 26 December to 4 January, our beloved Rey Mago and his royal page will be waiting for you in our Outlet, so that the children can come and give them their Christmas letter and have their photo taken.
They will be able to do so every day, from 26 to 30 December, from 18:00 to 21:00h, or on 31 December from 11:00 to 14:00h. And, starting in the New Year, you will also be able to visit us from 2 to 4 January, from 18:00 to 21:00.
We leave you here the calendar of visits so that you can come when it suits you best, so don't miss the opportunity!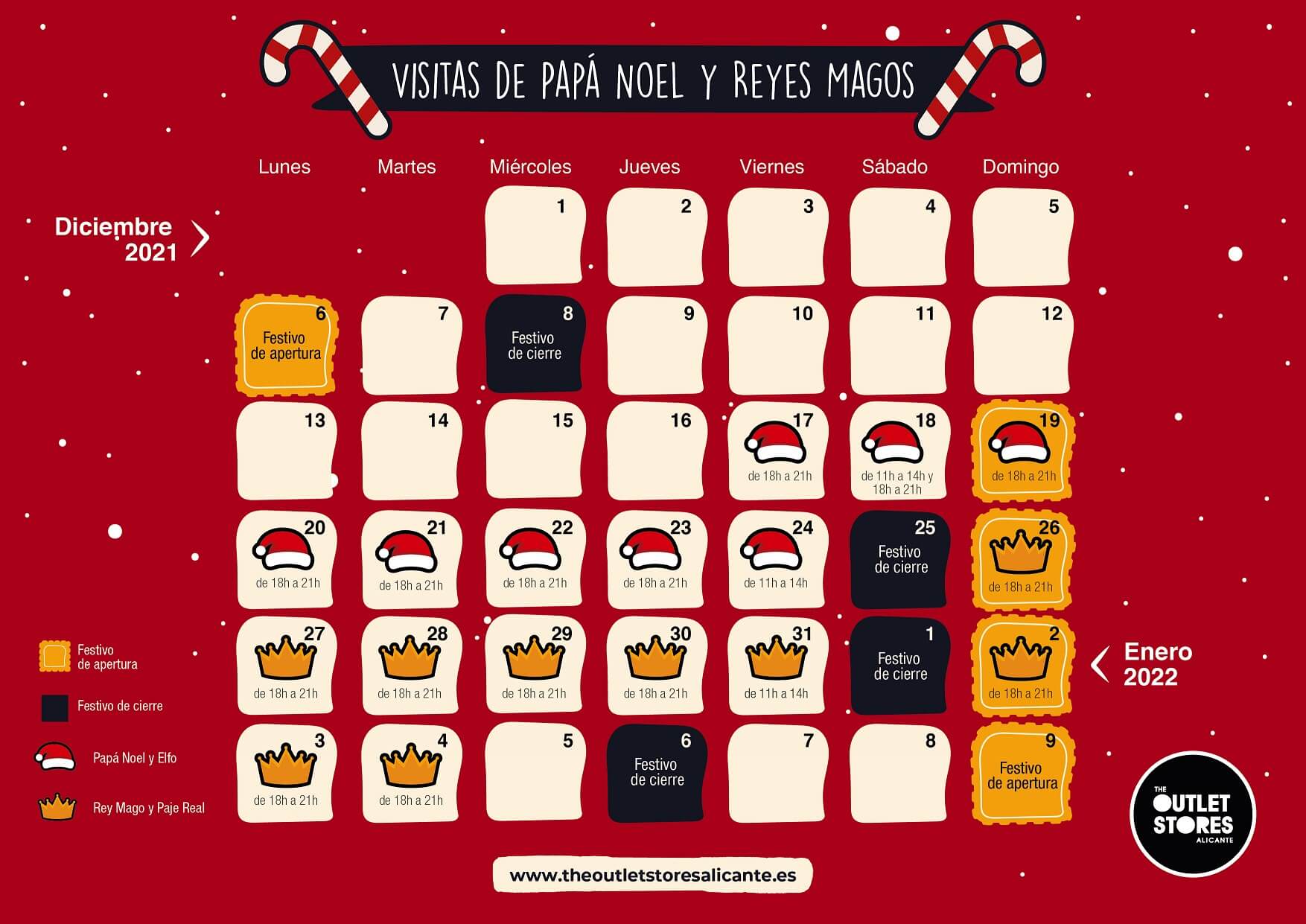 Give paper and pencil to the kids at home so that they can start writing their letter to the three Reyes Magos, because they will have the opportunity to give it to them in person. They will also be able to talk about their favourite present and ask them lots of questions, such as where they have left their camel to rest, if it is cold in the East, how they leave the presents under the tree, and much more!
And if that wasn't enough, we have a huge mailbox where you can leave your letters for him to take them before he leaves, but only in case you don't see him! Because it's always much better to give it to him personally, isn't it?
So, you know! This Christmas you have a meeting full of magic in The Outlet Stores Alicante that you can't miss.
Read More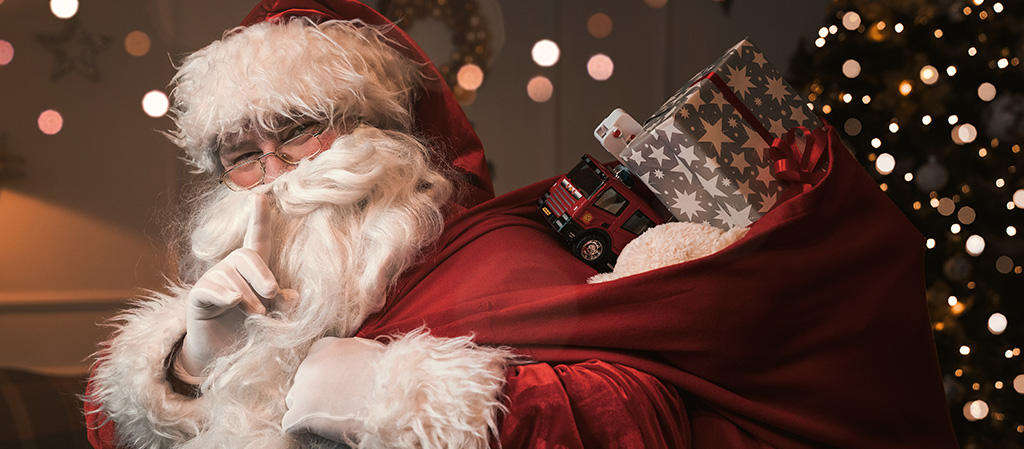 As every year, The Outlet Stores Alicante receives the visit of someone long awaited at Christmas. Santa Claus arrives from the North Pole accompanied by his elf to our outlet! He did not want to miss the opportunity to visit us and personally collect all the wishes that children have for the holidays.
However, there is only one condition to be able to see him and talk to him: you have to have behaved well all year long! Although we trust that our little ones have done just that, haven't they?
From 17 to 24 December, Santa Claus will be waiting for you on his magic throne so that all the children who wish to do so can go and talk to him, have their photo taken and give him their Christmas letter. The timetable will be as follows: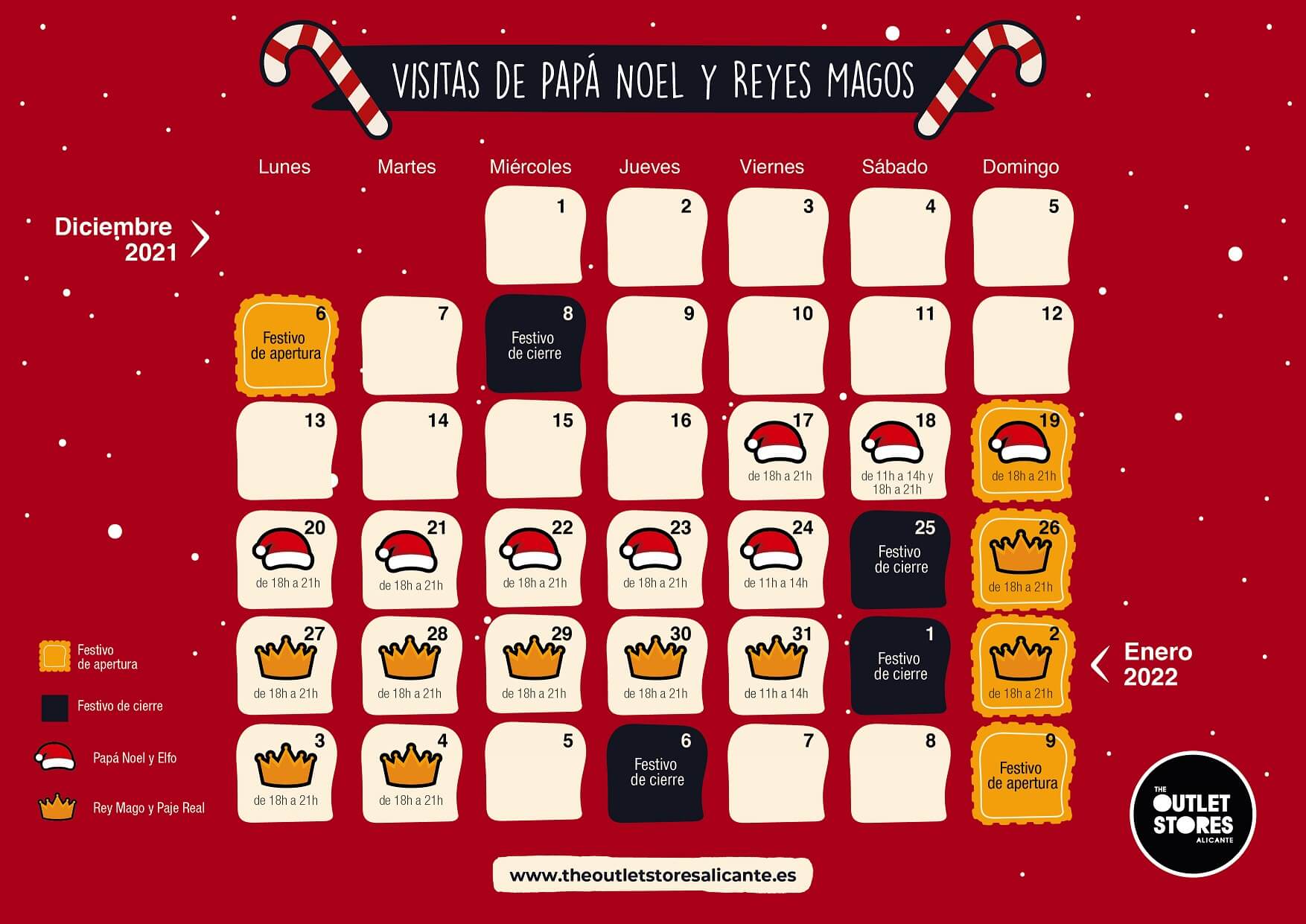 We are sure that the little ones at home already have their letter written and ready to give it to him, so you can't miss this magical and special visit that we have prepared. You can also ask him anything you want, such as how he knows when a child has been good, why Rudolph has a red nose, how many elf helpers he has and much more!
And if, for whatever reason, you can't meet Santa Claus, we also have a huge letter box where you can drop your letters so that he can take them away before he leaves.
Come to this meeting point where magic becomes reality and enjoy a great Christmas. Santa Claus is waiting for you with lots of joy and illusion!
Read More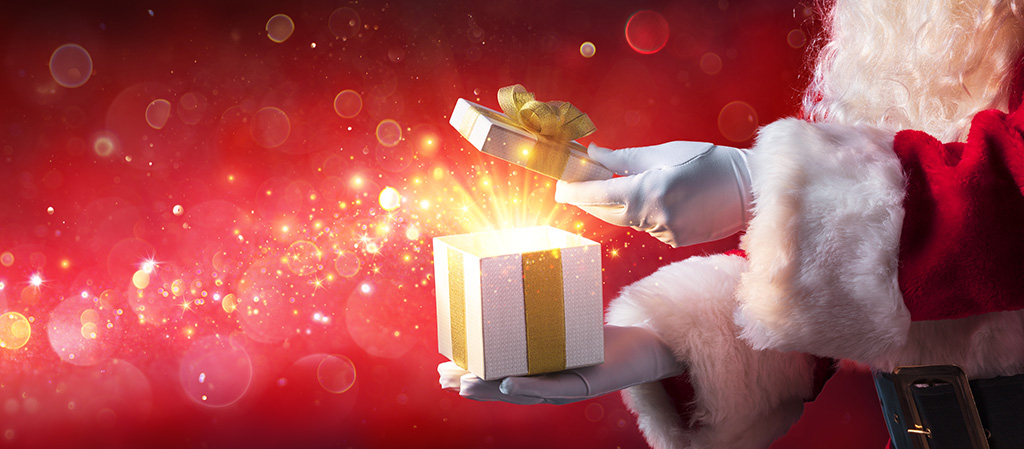 Christmas is less than a month away and, with everything that needs to be prepared for the date, it's time to start planning everything. Above all, it's time to start thinking about where to buy the best Christmas gifts this year, and we have the answer!
We can think of a place where you can find the best brands at crazy prices, incredible discounts that won't go unnoticed, jewellery, sportswear, footwear, household items… There's something for everyone!
And yes, we are referring to our outlet shopping centre, where you will find so many options, that the hard part will not be what to choose for this Christmas, but resisting not to take it all! Brands like Asics, Mango, Desigual, Guess, Puma, Levi's, Pepe Jeans, Bimba y Lola and many more are waiting for you.
Enjoying a day of shopping and seeing what we have in store for you is going to be an experience! And we're not just saying that because of all the great offers you can find, but also because, like every year, The Outlet Stores Alicante dresses up for the occasion, and you can find the most beautiful Christmas decorations you've ever seen. Just pay us a visit and see for yourself.
But the great news doesn't end here. As we know that finding the perfect gift takes time and that Christmas shopping is best done calmly and with lots of love, we will be open on Monday 6th and Sundays 19th and 26th December, so you can enjoy a perfect plan with family or friends, either visiting our shops or relaxing and hanging out in our leisure and dining venues.
So now you know, if you want to enjoy the most special Christmas decorations, the best fashion brands at irresistible prices and the most fun atmosphere, we are waiting for you at The Outlet Stores Alicante!
Read More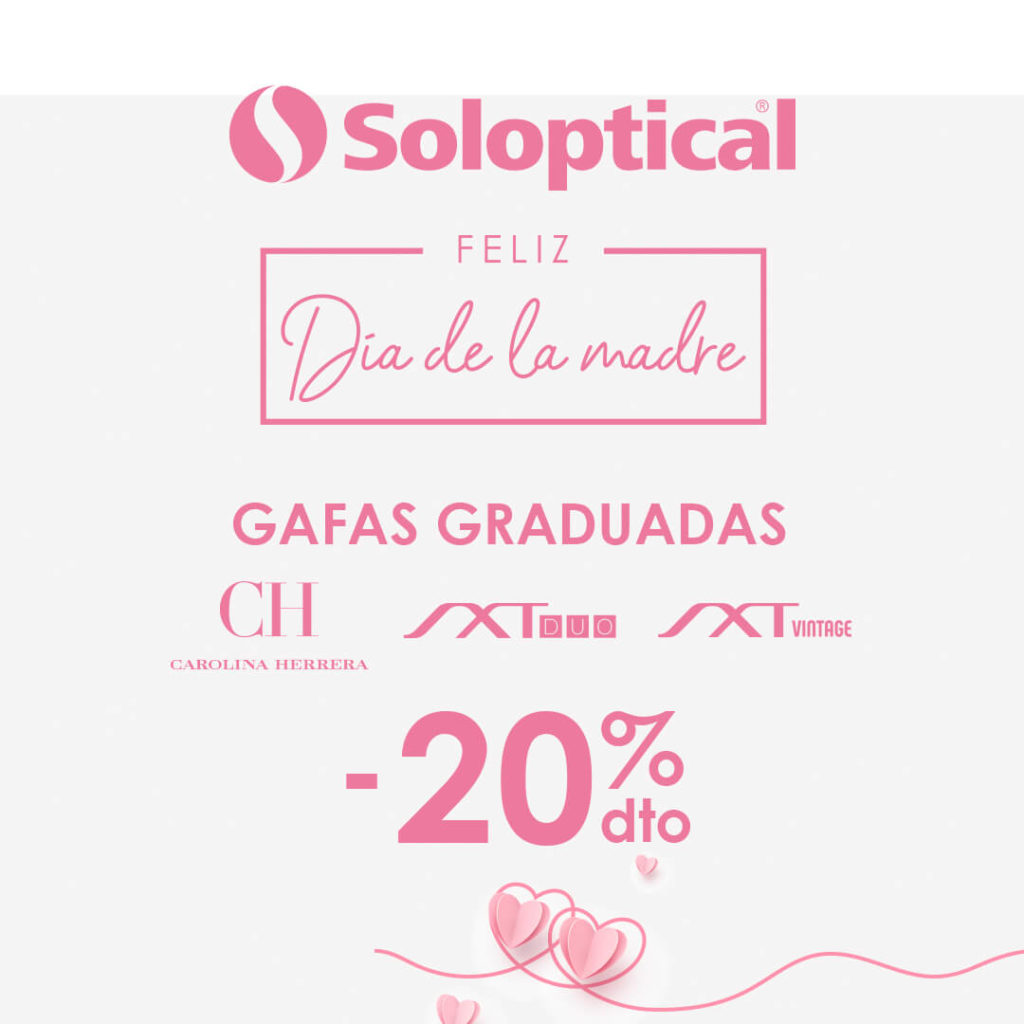 -20% discount Carolina Herrera on prescription glasses.
-20% off Sxt Duo.
-20% discount Sxt Vintage on prescription glasses.
Read More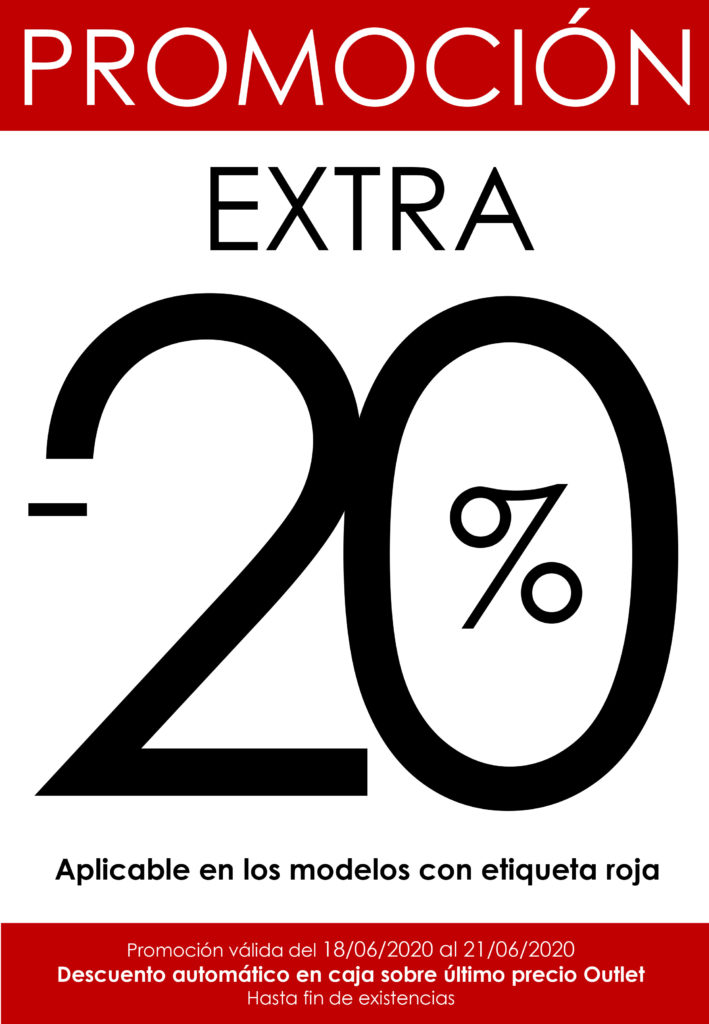 Extra promotion of 20%.
Applicable to models with red label.
Automatic discount on the last Outlet price.
Until end of stock.
Read More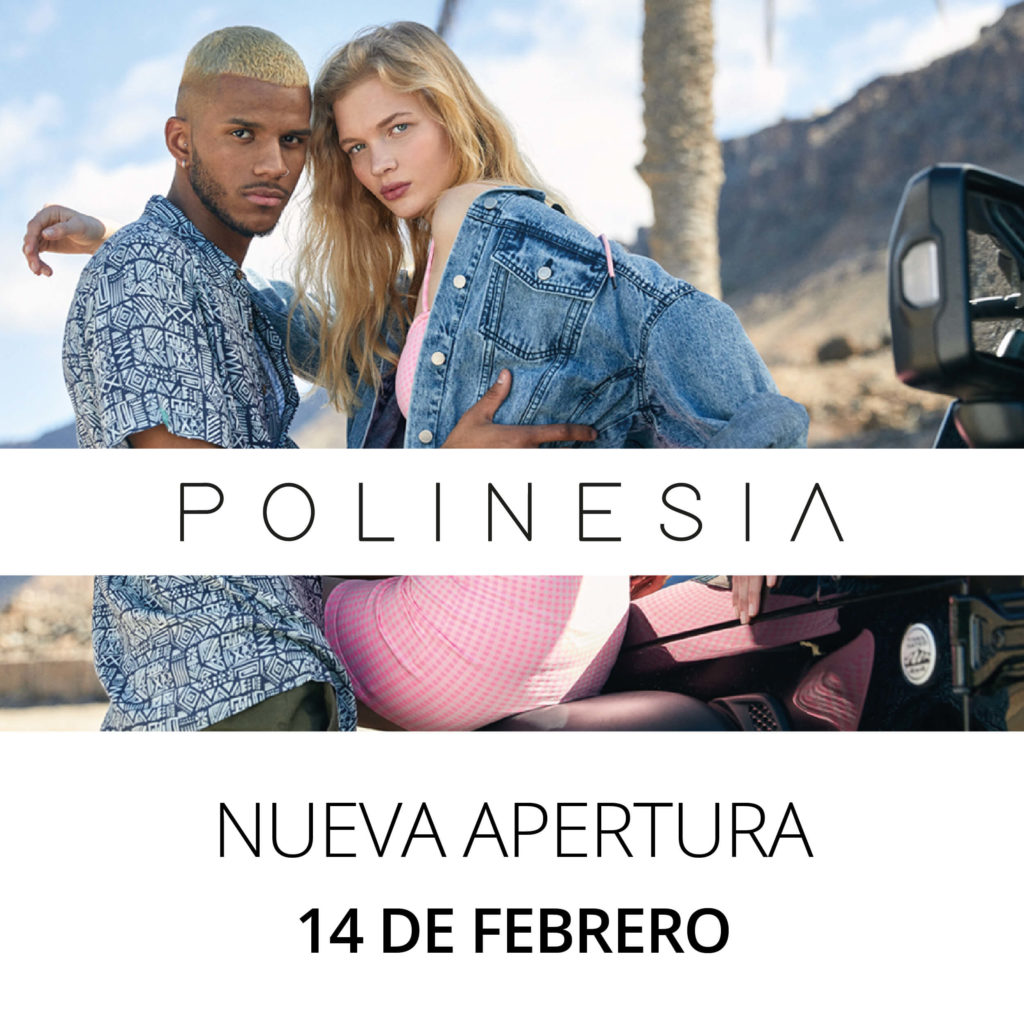 We have a new opening at The Outlet Stores Alicante!

This February 14th, Polinesia opens its doors, the urban fashion store for people with a lot of personality. You can find brands like 47 Brand, Adidas, Fila, New Balance, Nike, Polinesia, PLNS, Reebok or Vans.

Moreover, only from February 14th to 23rd you can take advantage of its opening promotion: up to 50% discount!

Find out where you can find it here.
Read More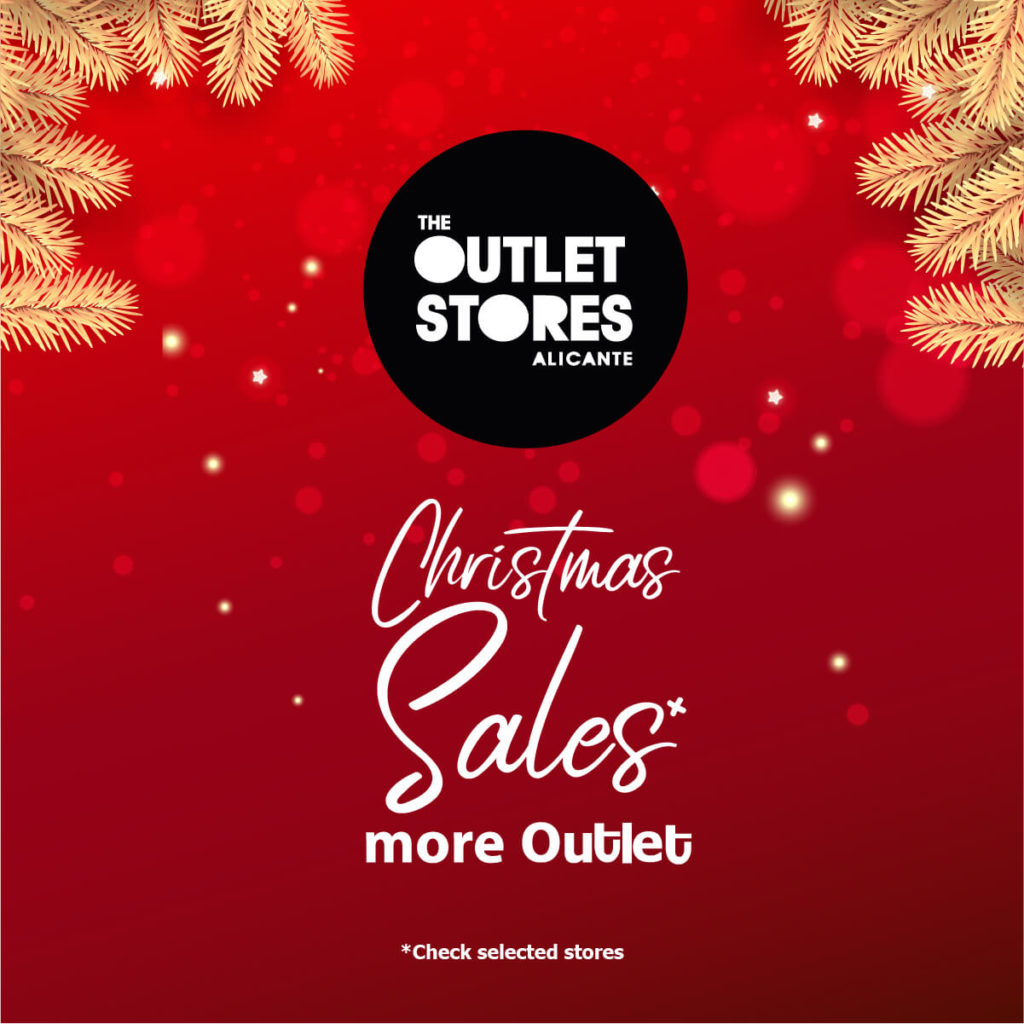 Advance sales!
We are in the middle of Christmas but in our shopping centre we bring forward the sales so that you can buy your gifts at the best price. From now on you can enjoy discounts in many of our stores. We look forward to seeing you at The Outlet Stores Alicante!
* Consult participating stores.
Read More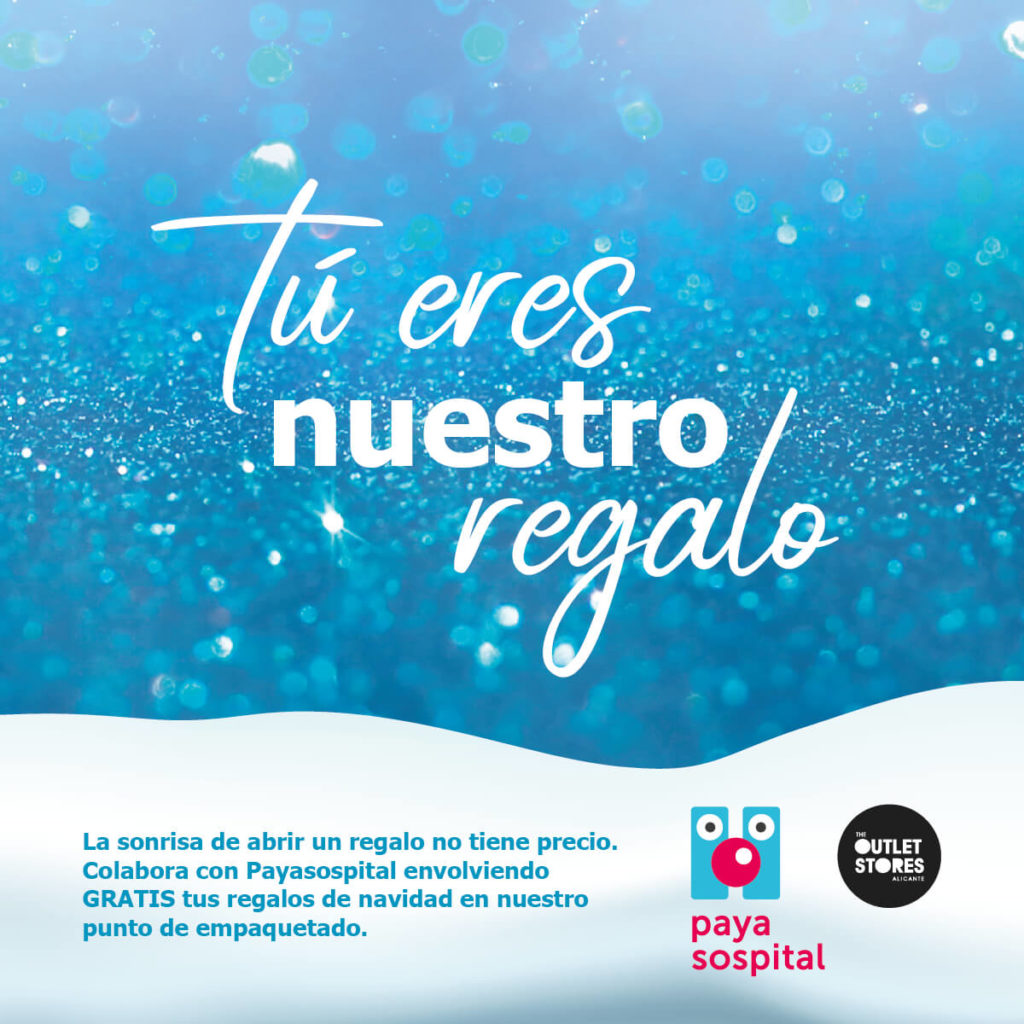 This Christmas you can give away smiles!
Wrap your gifts FREE in our packaging point and collaborate with Payasospital.
The smile of opening a gift is priceless!
Read More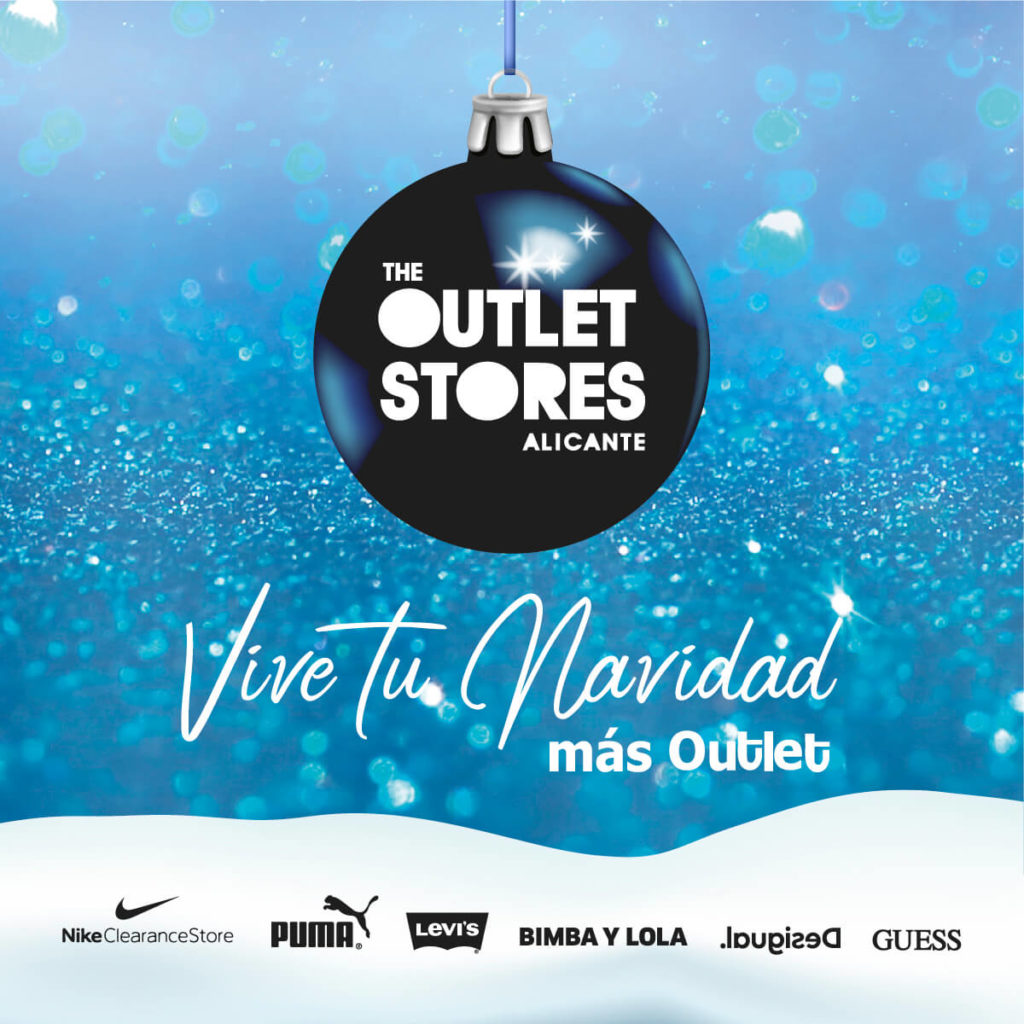 It's Christmas at The Outlet Stores Alicante!
This year your Christmas shopping at the best price in our mall. Visit us and discover the best December promotions.
We are waiting for you!
Read More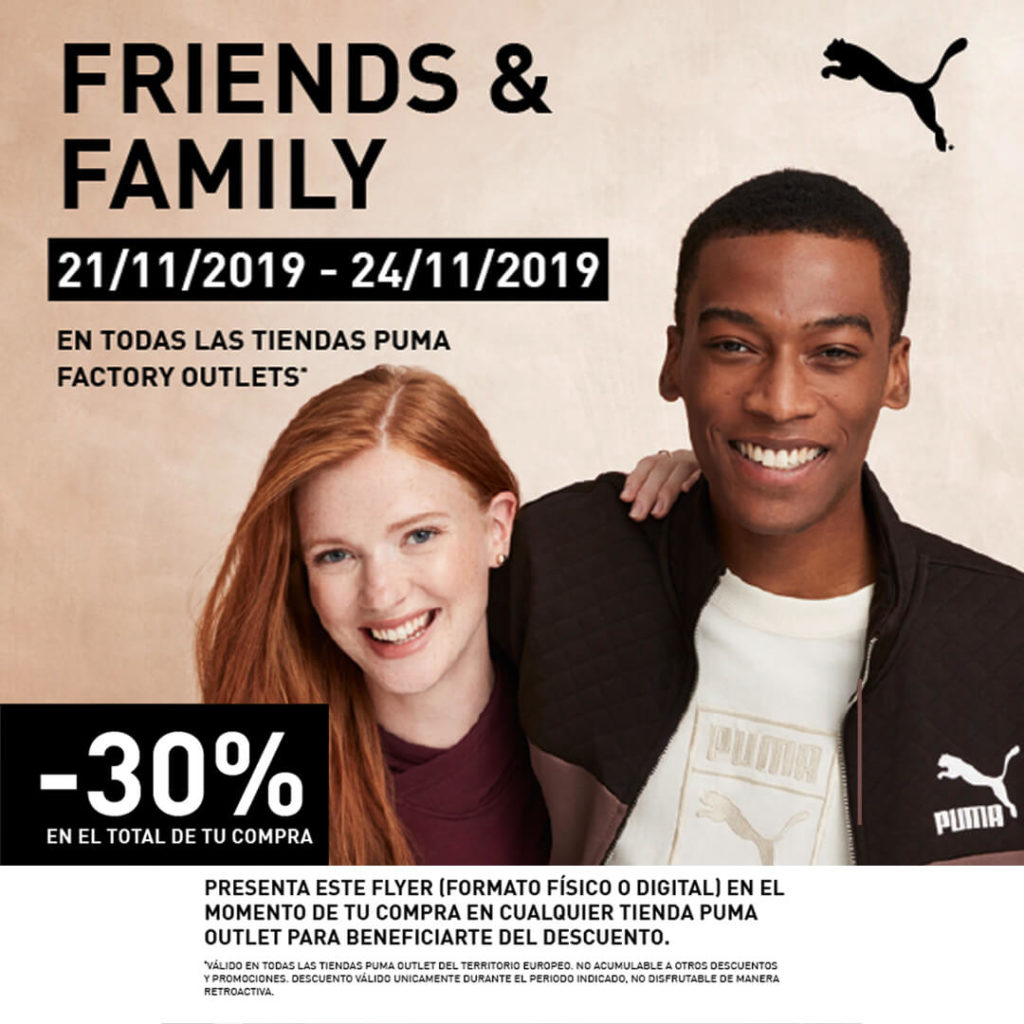 30% discount on ALL!
From 21st to 24th November our Puma shop will bring you a very special promotion. Download this coupon and present it in box to benefit from a 30% discount on the total of your purchase.
Read More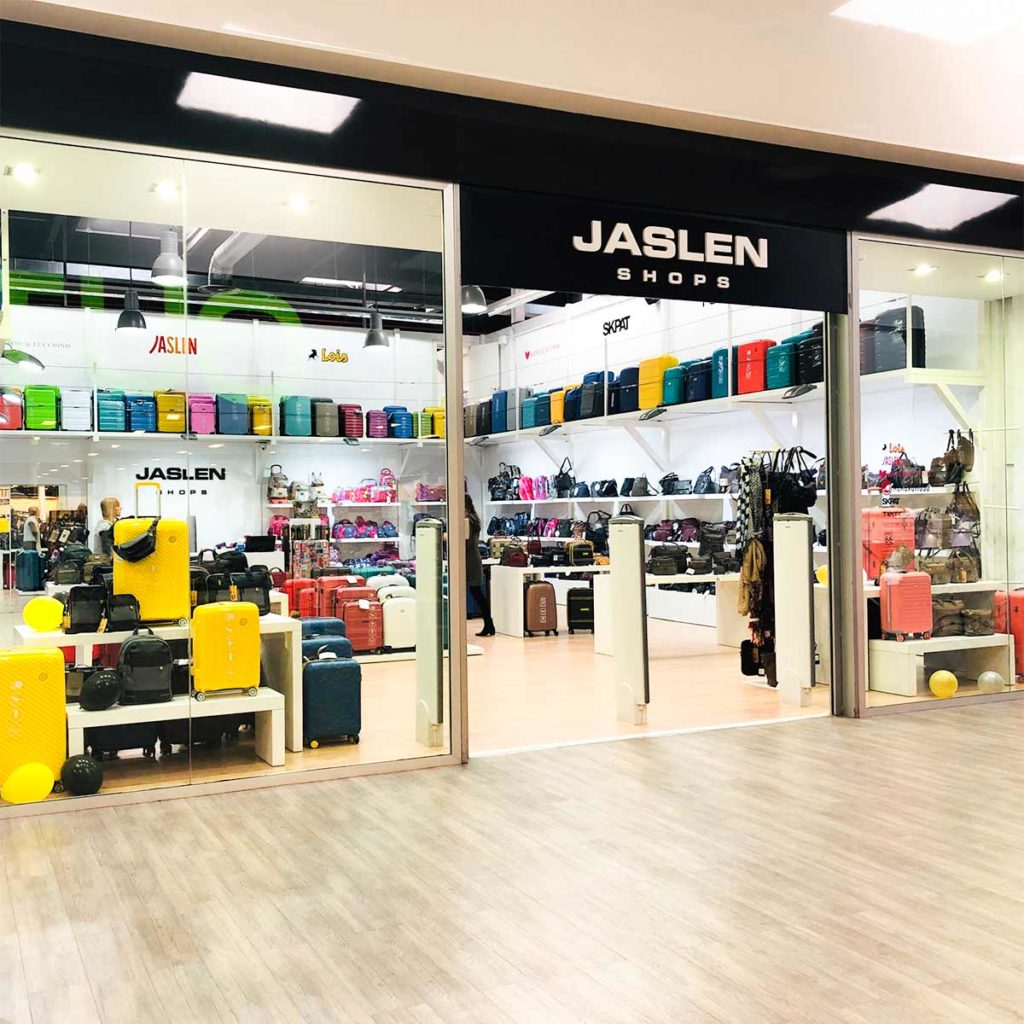 Haven't you visited Jaslen's new store yet?
This Saturday 16 November Jaslen opened its doors again with a renewed look, more modern, bright and with a lot of new items among its articles.
A reform that is designed to make your shopping more comfortable, so you can find at a glance what you need and, ultimately, you feel at home in our stores.
Don't wait any longer and come and visit us. We're sure you'll love it!
Read More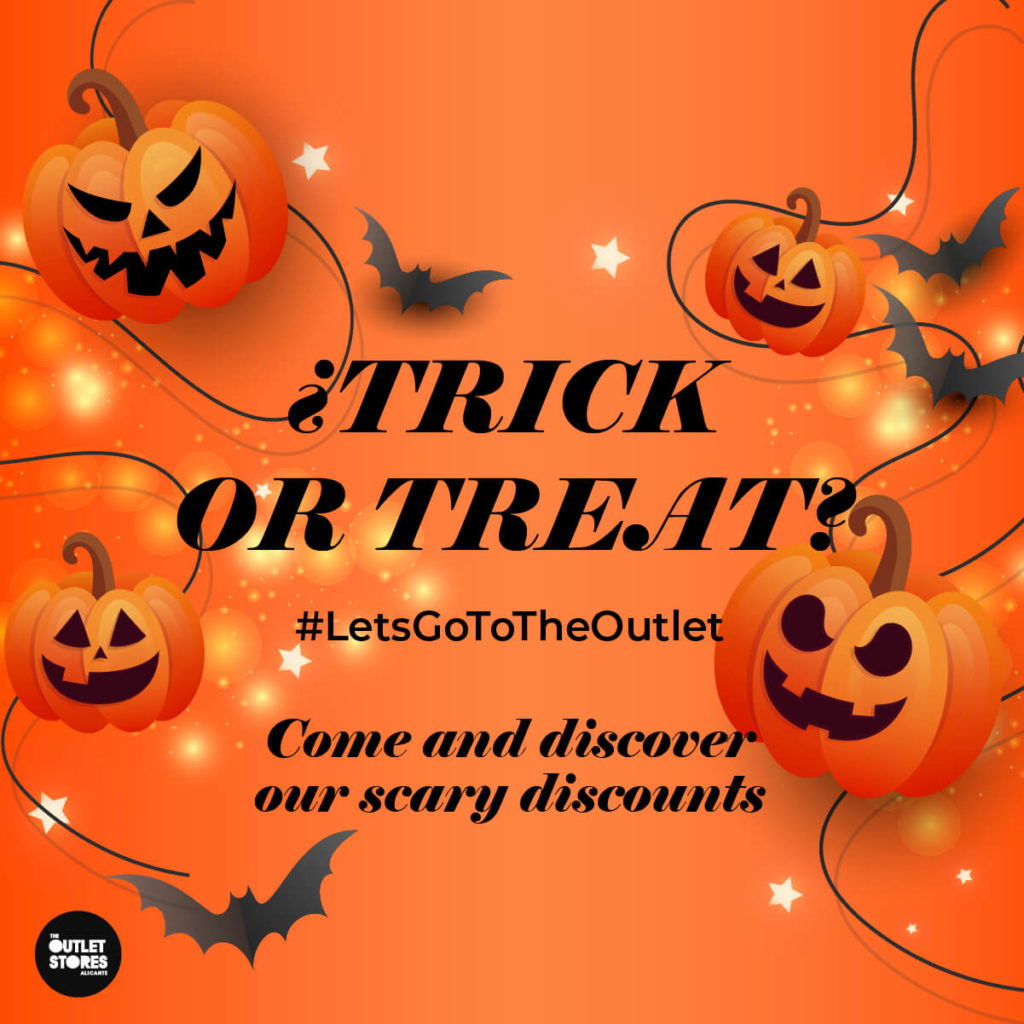 Halloween has come to The Outlet Stores Alicante with some scary discounts.
Do you want to discover them?
We look forward to seeing you in our shopping centre this weekend.
Do you dare?
Read More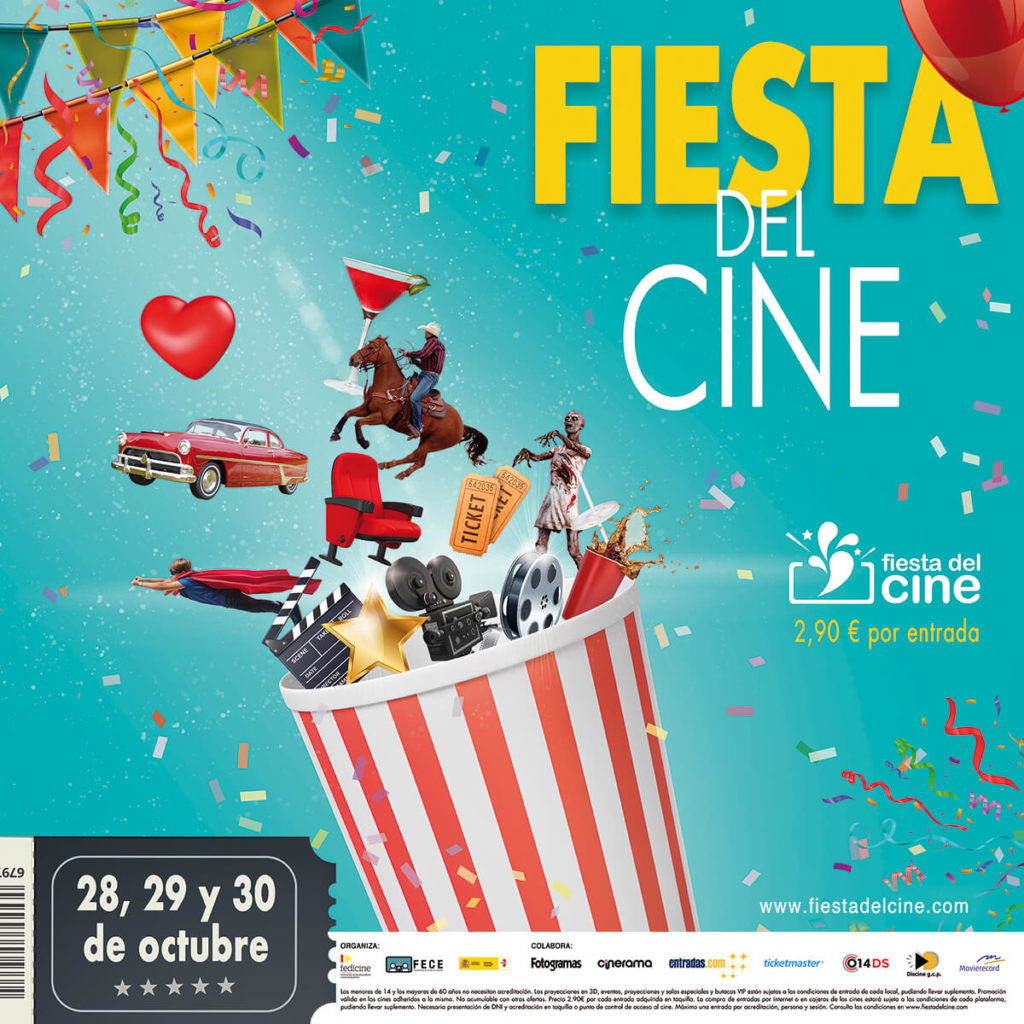 La Fiesta del Cine is back!
What better plan than to get your ticket for only €2.90?
Get your accreditation at fiestadelcine.com.
Only 3 days, in Odeon Multicines. See you soon!
Read More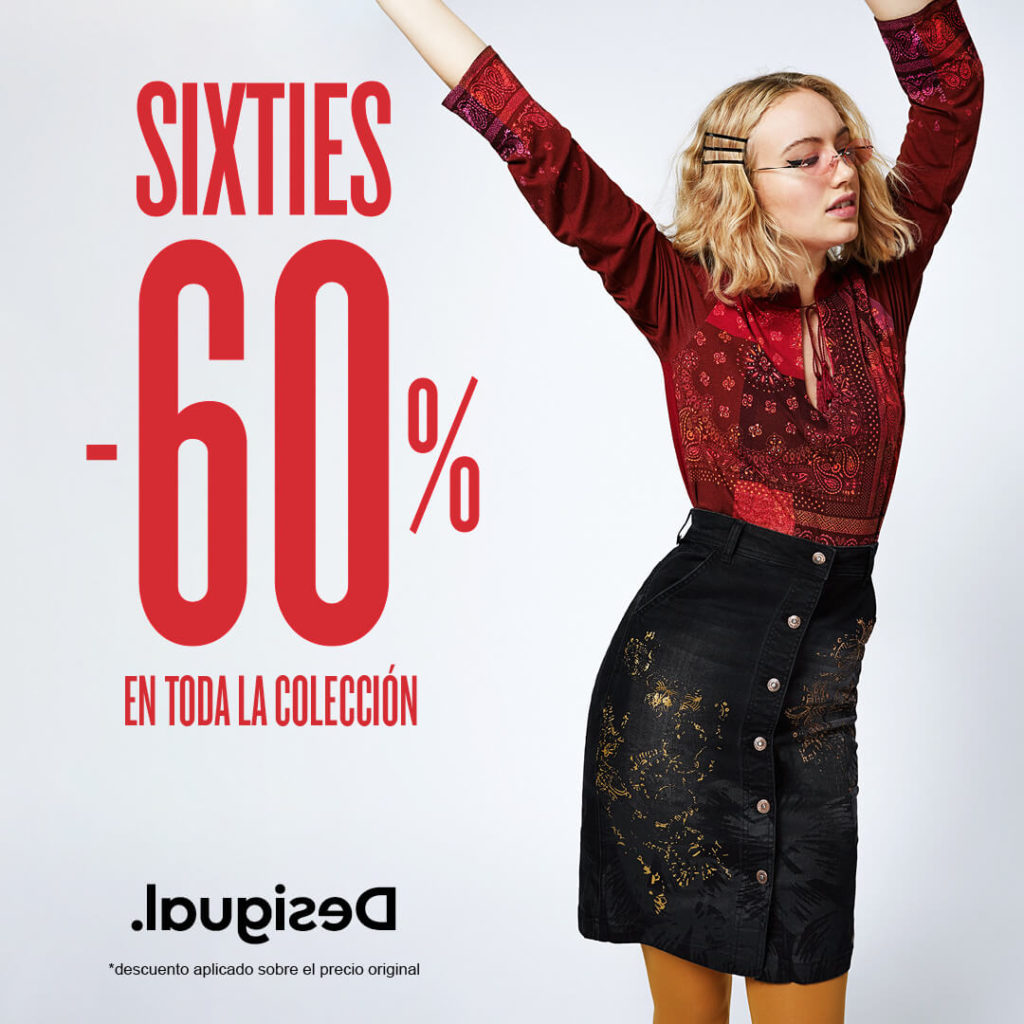 The SIXTIES from Desigual are back!
Only 3 days with a 60% discount on the entire collection. We look forward to seeing you from 24th to 26th October!
* Discount applied on the original price.
Read More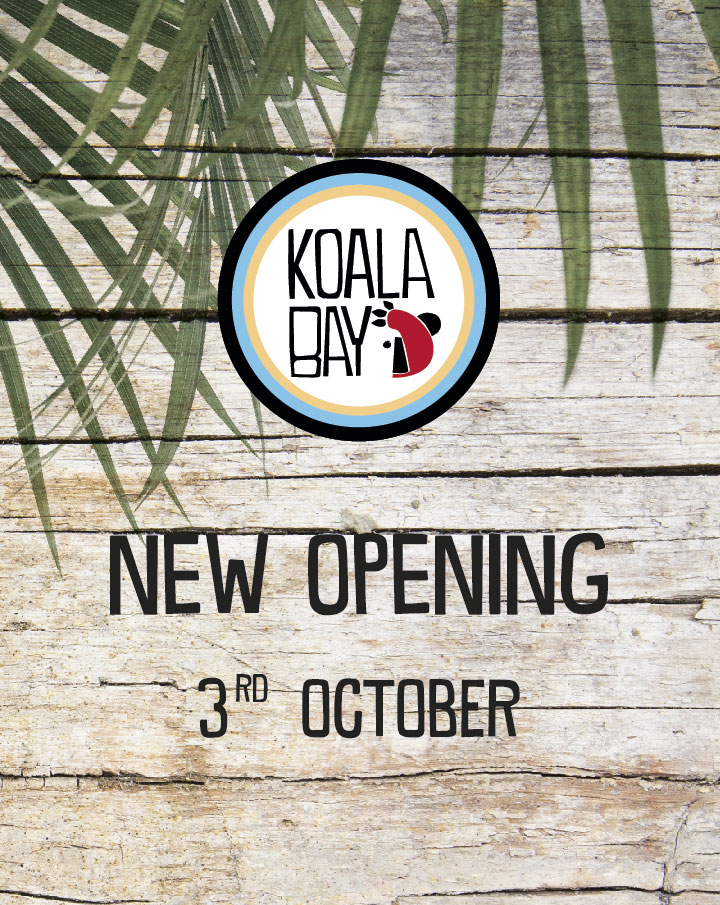 Koala Bay arrives at The Outlet Stores Alicante!
This Thursday, October 3rd, a store full of vitality, Koala Bay, lands in our commercial. You still don't know it?
Welcome to paradise. No matter if is summer or winter, this brand talks about sensations, about living life with a sunny attitude.
Inspired by coasts, islands and landscapes, they design trendy products so that you can disconnect from routine and immerse yourself in paradise.
Never forget – Life is a Holiday!
Read More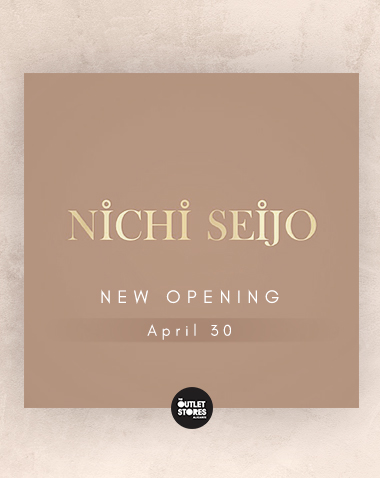 Nichi Seijo has arrived! From Tuesday 30th April you can visit his new store in The Outlet Stores Alicante.
This brand offers a multitude of outlet products. The most exclusive brands of footwear, handbags and accessories. Once you get in you'll can't stop buying! They have been open for 30 years and now they have landed in our centre to offer us the best brands at the best price.
Don't miss their opening, we'll be waiting for you. Come and fall in love with the most exclusive fashion!
Read More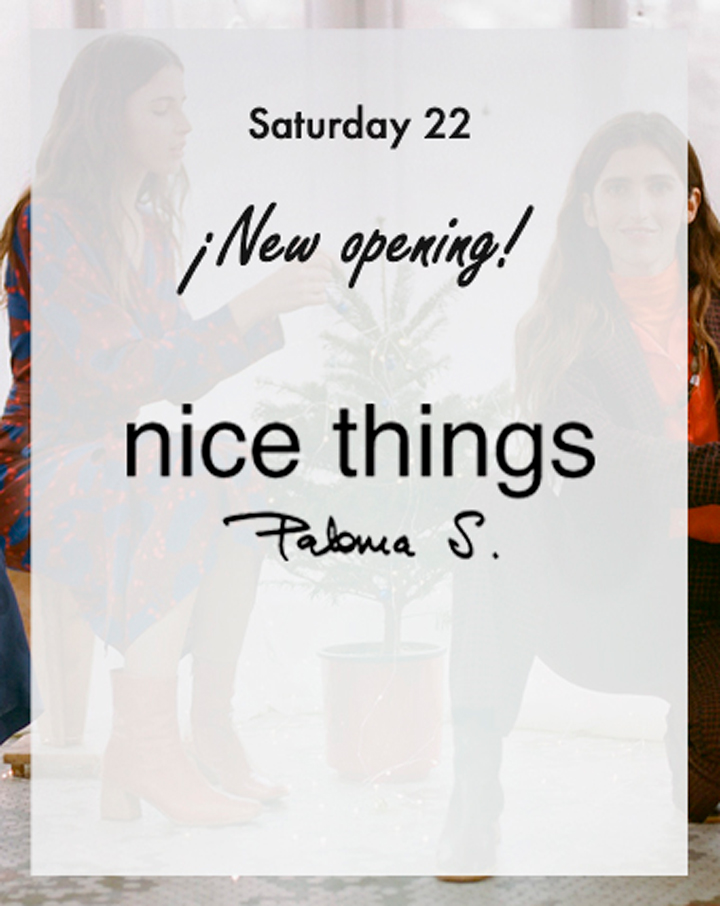 You can find the best clothing and accessories at Nice Things Paloma S., the new addition to The Outlet Stores Alicante.
A place where fashion and "nice things" coexist. Do you want to see their latest news? We are waiting for you in their new store next Saturday, December 22nd.
Read More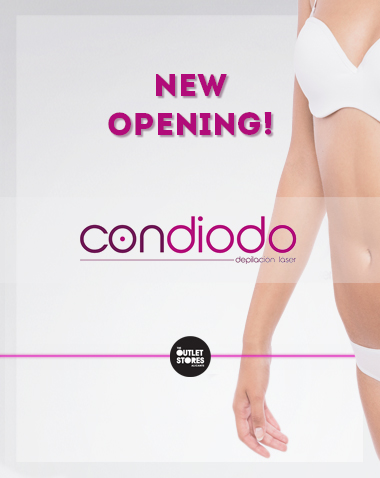 Condiodo arrives at The Outlet Stores Alicante!
At Condiodo they are specialists in high power diode laser hair removal. With a team made up of the best professionals and the latest technology, they offer aesthetic facial and body treatments with the best results. In addition, they have exclusive treatments marked with the symbol "EXCLUSIVE". They offer you the possibility of financing 100% of your treatment just with your ID card.
With more than 10 centers between Valencia, Murcia and Alicante, now open a new one in our mall, The Outlet Stores Alicante.
Visit them and discover their best promotions.
Read More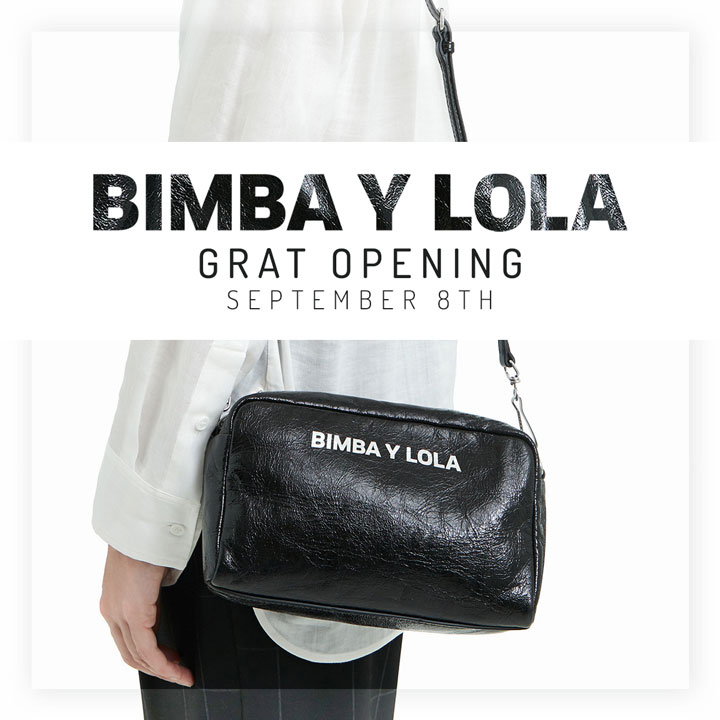 You asked for it and it has finally arrived!
Bimba y Lola lands on The Outlet Stores Alicante! This Saturday, September 8th,  you can start enjoying our new store.
This firm from Galicia is one of the most growing fahsion comapanys in Spain. It's also becoming more and more visible abroad. It comes now to our mall to offer their best collections. Foot wear, bags, accessories, jewlery… You will fall in love with Bimba y Lola products and you can enjoy them now at The Outlet Stores Alicante.
Read More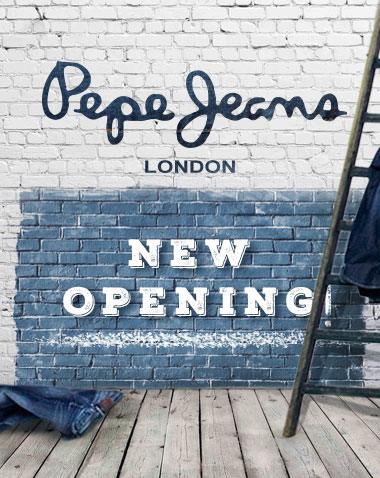 The famous brand of English clothes Pepe Jeans arrive at The Outlet Store Alicante this Thursday 9 of August.
With an urban personality that success around the world, in special at young people. Pepe Jeans arrive at our center with the objective to continue to make known a new lifestyle and show us their best products.
Their clothes and shoes are the highest quality and they've been accompanying us along of 40 years and now also they will accompanying us at this new shop.
Dare you to discover your most urban side with Pepe Jeans!
Read More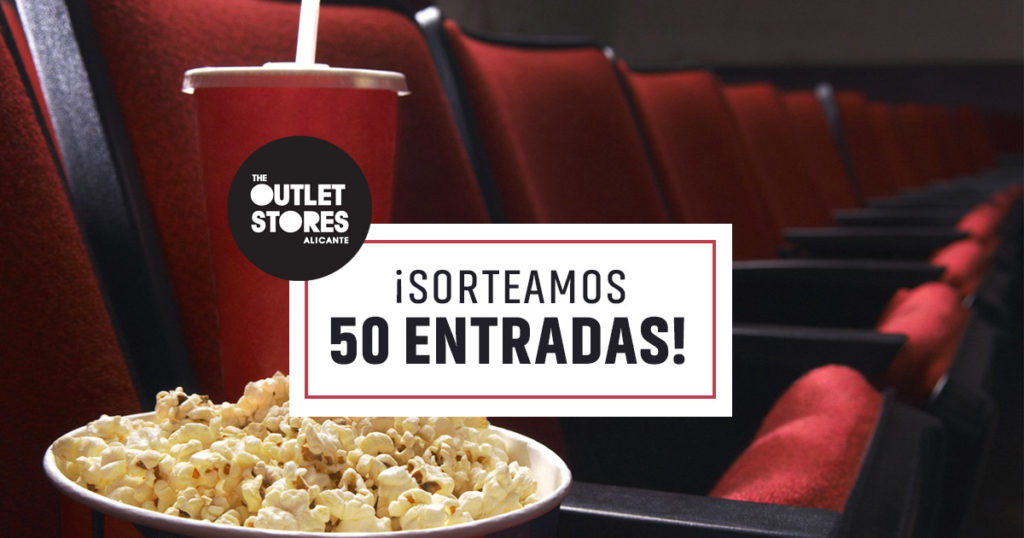 Actualiza tu suscripción o suscríbete a nuestra newsletter y participa en el sorteo de 50 entradas para ver cualquier película en el Cine Megarama Alicante.
¡Date prisa! ¡Sólo para los que estén suscritos antes del mediodía del 30 de mayo!
BASES LEGALES CONCURSO: NEWSLETTER LOPD
1.- DURACIÓN DE LA PROMOCIÓN
El concurso se iniciará el miércoles 23 de mayo de 2018 y extenderá su duración hasta el miércoles 30 de este mismo mes a las 12.00h., fecha en que se cierra el plazo de participación (ambos inclusive).
2.- PREMIO
Los premios consistirán en 50 entradas de cine por ganador (válidas para cualquier película) y, por tanto, 50 ganadores. Estas entradas de cine únicamente serán válidas para el cine Megarama CC. The Outlet Stores Alicante.
El sorteo público se realizará el jueves 31 de mayo a través de la herramienta Random Picker, y el ganador se comunicará vía correo electrónico.
Las personas ganadoras deberán ser mayores de edad y residentes en la Península Ibérica, quedando eliminadas del concurso y premio si esta condición no se cumpliese.
3.- MECÁNICA DEL CONCURSO
La promoción se denominará "NEWSLETTER NUEVA LEY DE PROTECCIÓN DE DATOS" y se desarrollará dentro de la base de datos de The Outlet Stores Alicante.
La promoción tiene como finalidad reforzar el conocimiento de marca, generar tráfico, afluencia y generar ventas además de la fidelización con nuestra base de datos.
Los participantes que cumplan las condiciones mencionadas deberán aceptar la suscripción a la newsletter con el nuevo reglamento de protección de datos.
Los premios se sortearán entre todos aquellos que acepten la suscripción a la misma durante el periodo de la promoción.
Si en el plazo de 7 días desde la realización del sorteo no se hubiera conseguido contactar con alguno de los ganadores, se pasará a contactar con el primero de la reserva (habrá 3), y así sucesivamente.
4.- CONSIDERACIONES DE CARÁCTER GENERAL
The Outlet Stores Alicante se reserva el derecho de cambiar las bases legales en cualquier momento si la ocasión lo exige.
El Organizador se reserva las siguientes facultades relativas al desarrollo y ejecución de la Promoción:
Modificar o suspender la Promoción, siempre que concurra causa justificada, y con el compromiso de comunicar con la suficiente antelación las nuevas bases y/o condiciones, o en su caso, la anulación definitiva.
El Organizador no será en ningún modo responsable de los incumplimientos o infracciones de ningún tipo relacionados con esta promoción, y el participante exime de cualquier tipo de responsabilidad y mantendrá indemne al Organizador de cualquier reclamación como consecuencia de los daños y perjuicios que pudieran derivarse del uso de del premio obtenido.
5.- OTRAS NORMAS APLICABLES
Esta Promoción se rige por la legislación vigente en España.
Read More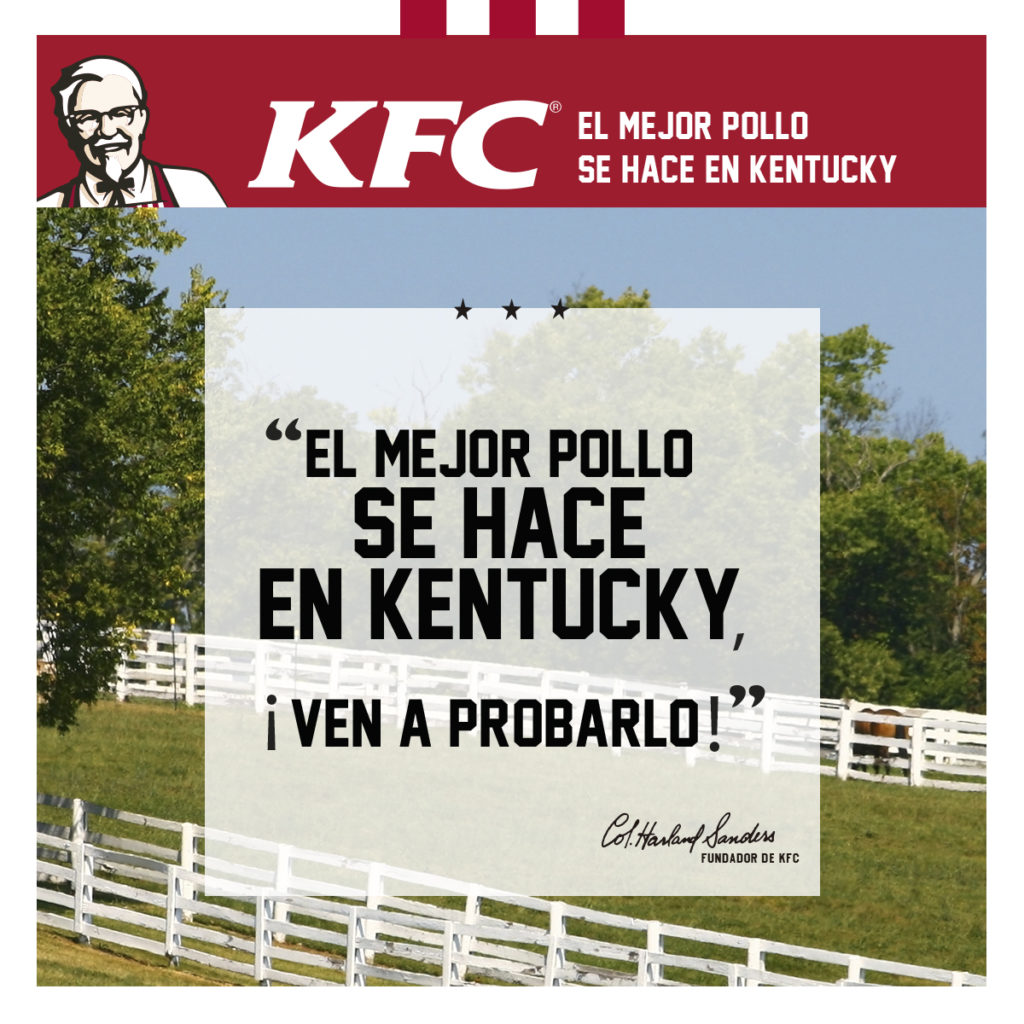 KFC, the famous fried chicken multinational, is arriving to The Outlet Stores Alicante. KFC has come up with a new kind of fast food offering authentic chicken recipes prepared daily in their restaurant kitchens.
The company's history dates back to 1939, when Colonel Sanders came up with an original recipe for chicken marinated in a mix of 11 herbs and spices, which has led to the chain being so successful.
The recently opened establishment, located in the shopping centre's car park, is a chalet-style restaurant, giving it a more independent feel to meet young and family customers' needs. In this sense, some of the services available include a kid's area for the little ones, as well as a drive-in service so orders can be picked up without getting out of the car, perfect for those who prefer to taste KFC's specialities at home.
In addition, the new KFC offers a wide range of recipes on its menu, all specialised in chicken. There is also a WIFI zone and a self-service area with free refill drinks. There is also the possibility to celebrate a birthday party at the restaurant, creating, therefore, a new meeting and leisure point for everyone in town.
As well as all the above, the establishment has paid attention to every detail in its decoration and incorporated a new image from the UK with graphic elements around the room, reminding customers of KFC's raw material, including their fresh products, the elaboration processes for their delicious recipes and pictures that inspire and remind us of the enthusiastic attitude towards life that the founder, Colonel Sanders, had.
What are you waiting for? Try it!
Read More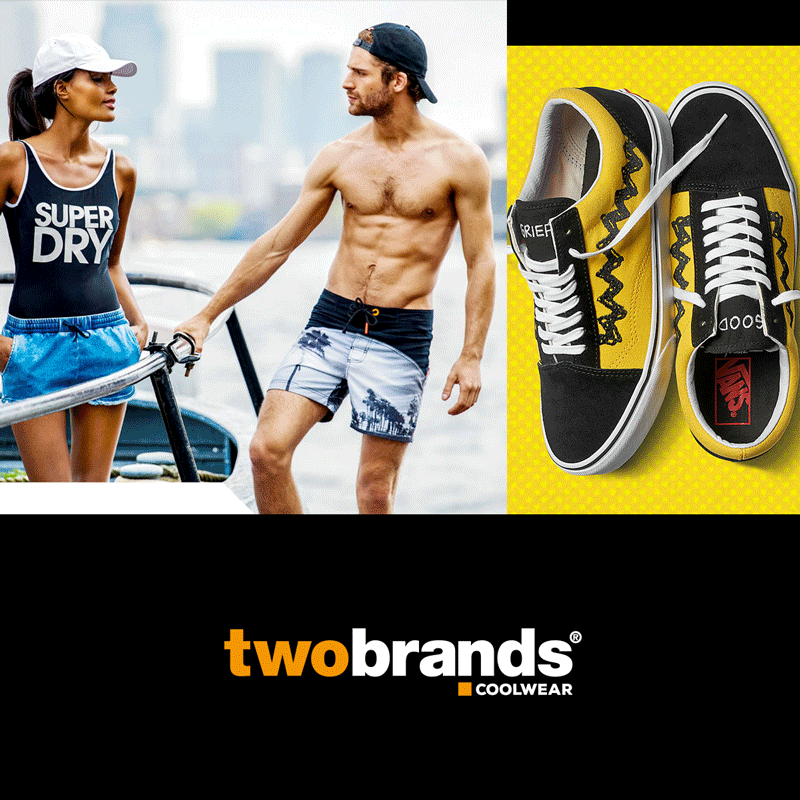 At this establishment you'll find Vans and Superdry items and accessories.
Read More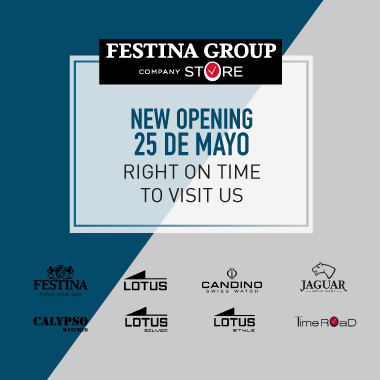 With the opening of Festina Group Company Store, the latest jewellery and watches are now available at The Outlet Stores Alicante. Trends from the watch industry are available thanks to famous brands such as Festina, Lotus, Calypso, Candino and Jaguar, as well as jewellery by Lotus Style, Lotus Silver and Time Road.
Festina Group Company Store has spent more than 30 years representing the most exclusive jewellery and watch brands at affordable prices. Thanks to the elegance, modernity and impeccable designs, there will always be an item to fit every preference and need.  The company's success is due to its extensive knowledge, brand experience and technological innovation.
See location
Read More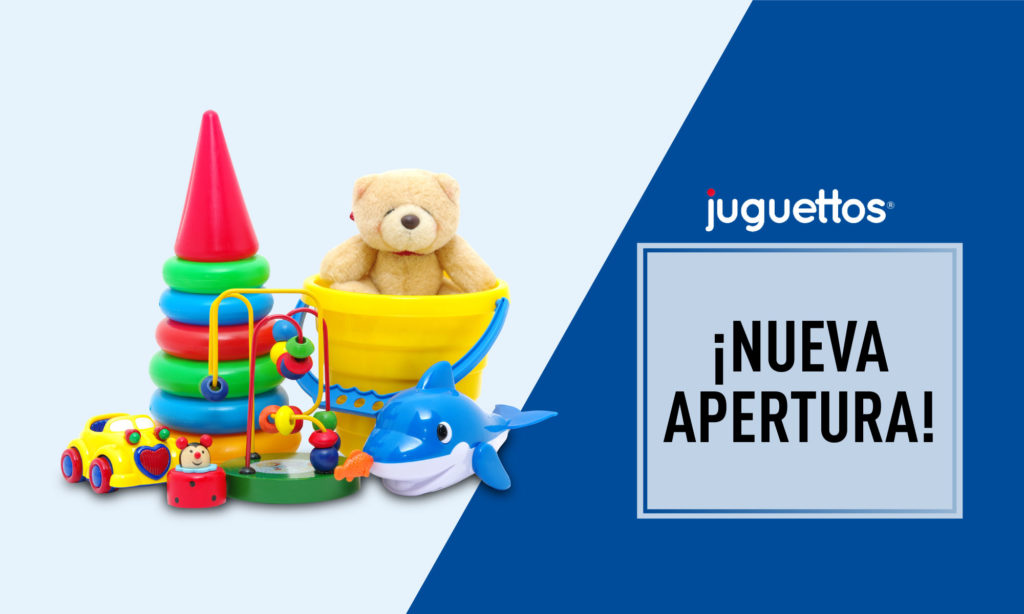 Juguettos has just arrived to The Outlet Stores Alicante shopping centre.
The company, with over 40 years of experience, was founded in 1975 by a small group of toymakers from the provinces of Alicante, Albacete and Murcia and currently have a total of 256 shops all over Spain and Andorra, and one commercial delegation in Hong Kong. Juguettos has become one of the main chains of toy retailers in Spain.
Don't miss out! Come and visit us!
Read More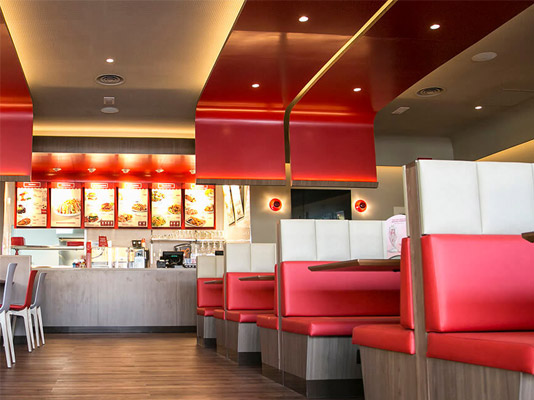 VIPS Smart is now at The Outlet Stores Alicante, bringing one of the most innovative concepts in the restaurant industry in the past years. This is "fast casual" at Vips. The VIPS Smart offer consists of a selection of the most iconic Vips dishes, freshly made just like in the restaurant, served on plates and with cutlery like at Vips, but in a fast surrounding where the order and collection are exclusively carried out at the counter. Also, VIPS Smart offers dishes at a reduced price in a casual and modern surrounding.
Vips Smart San Vicente incorporates a space for children within the premises with a television so the little ones can be kept entertained or celebrate birthday parties.
What are you waiting for? Come and see for yourself!
Read More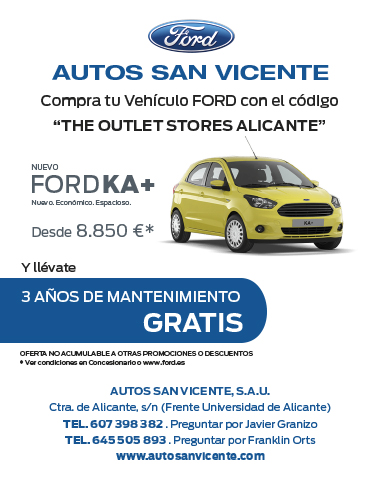 AUTOS SAN VICENTE is now at The Outlet Stores Alicante shopping centre to show you the new Ford KA+, a vehicle with personality and versatility. You'll be surprised by the space inside. KA+ is ideal to drive around the city or for weekends away, adding extra comfort to your trips. Come and visit us and learn more about the design and technology.
In addition, when you buy your Ford KA+ at Autos San Vicente, you can now have 3 years free maintenance. This offer does not apply to other promotions or discounts.
Come along!
Read More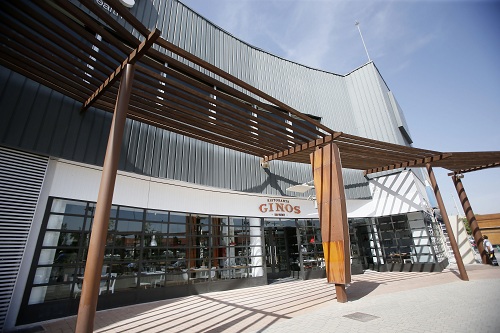 Ginos is coming to our shopping centre! Taste delicious authentic Italian cuisine where our traditional dishes are freshly cooked with intense flavours thanks to our traditional oven.
Ginos has a large terrace and a modern and urban interior, inspired by the cosmopolitan spirit of the most avant-garde cities, making it a welcoming and warm space.
Come and enjoy a genuine Italian experience!
Read More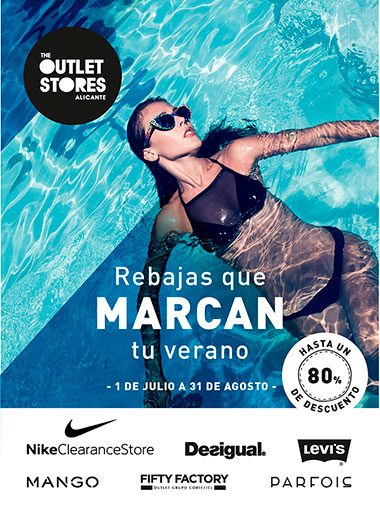 SALES at The Outlet Stores Alicante are now here! Visit our shopping centre from 1 July to 31 August 2016 and take advantage of our additional discounts with up to 80% off on the best clothing, shoes and accessory brands such as Mango, Desigual, Levis, Nike, Camper, Parfois…and much more!
Don't forget to take a look at our outdoor eating area ?
Summer, sales, The Outlet Stores Alicante!
Read More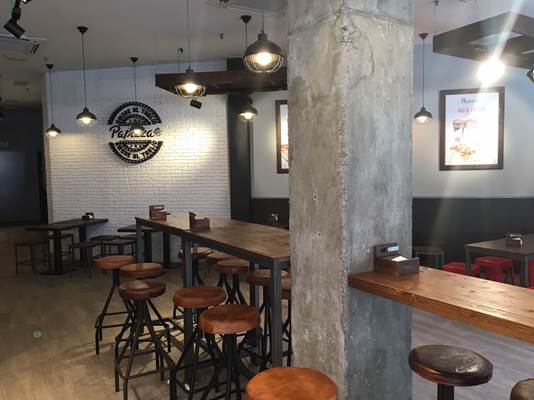 PaPizza it's an italian restaurant franchise that bring us a complete gastronomic proposal specialized in fresh pasta and high quality artisan pizza with a very accessible price for all kind of different costumers.
They are specialized in artisan pizza al taglio, made using new ingredients and recipes to amaze the customer with the wide variety of proposals.
Come and enjoy the Bella Italia in our mall! Are you going to miss it?
Read More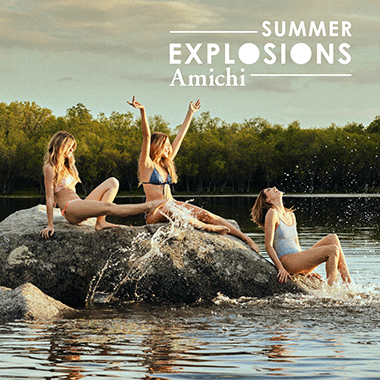 Amichi are on fire this summer!
For purchases over €25 you can win some fantastic prizes. How? Burst the balloons and enjoy the gifts that are hidden inside. You could win a fantastic one-week holiday for two and you can choose between 3 destinations! ?
* The number of balloons depends on the purchase amount.
* Prizes to be redeemed up to 22 June 2016.
* Ask staff on conditions and prizes.

Read More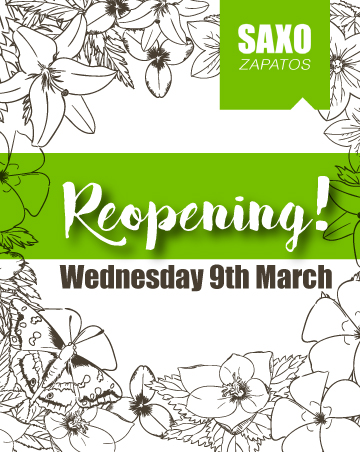 Saxo Shoes is changing location and moving to another site in our Shopping Centre. The reopening of the new store will be 9th March.
Don't miss the reopening!
Read More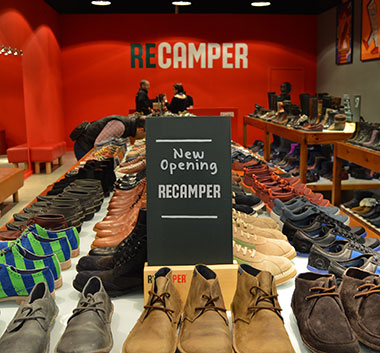 Something exciting is coming to our Shopping Centre, The Outlet Stores Alicante … Recamper! The Camper Outlet with unbeatable prices. Don't waste another minute, come in for your Camper shoes today. Your feet will experience the comfort of the materials used.
Camper is not just a shoe, it is the product of a dream. The dream of a family from Mallorca who have been making shoes since 1877. A Mediterranean dream which, in reality is a way to go, a way to live and a way to feel. A dream in which the traditional, craft roots are combined with a genuine industrial vocation. A dream which has allowed Camper to cover the world. A dream which is coming to our Shopping Centre … Welcome!
Read More