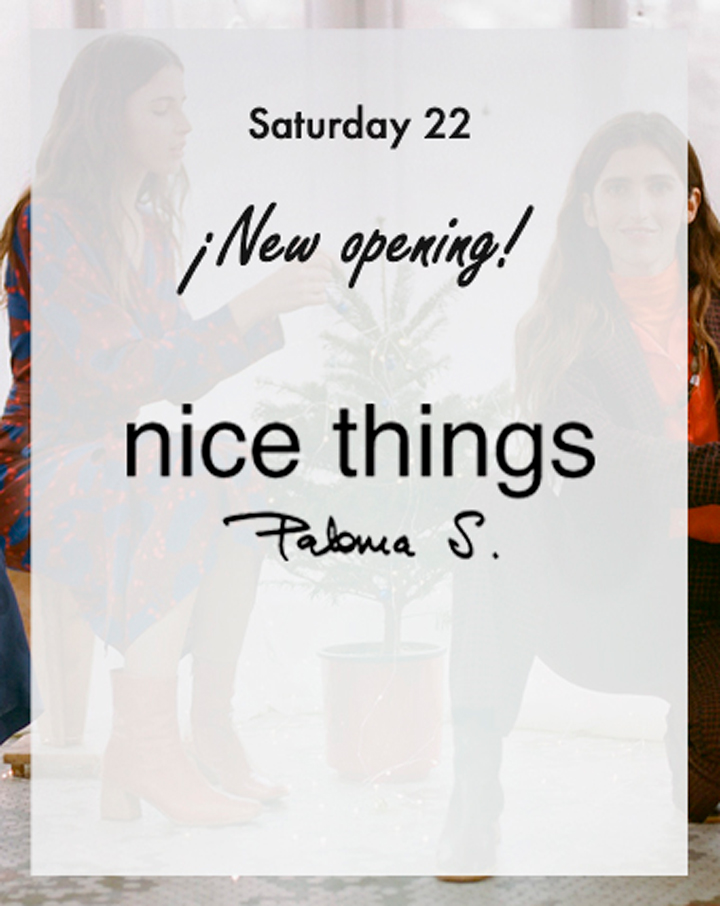 NICE THINGS | GRAND OPENING
You can find the best clothing and accessories at Nice Things Paloma S., the new addition to The Outlet Stores Alicante.
A place where fashion and "nice things" coexist. Do you want to see their latest news? We are waiting for you in their new store next Saturday, December 22nd.