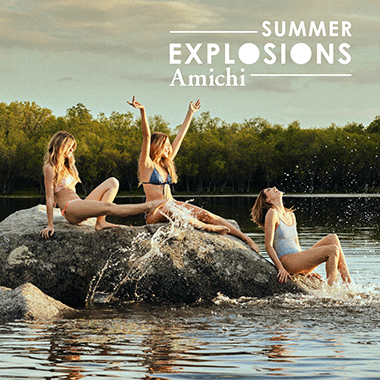 AMICHI | SUMMER EXPLOSIONS
Amichi are on fire this summer!
For purchases over €25 you can win some fantastic prizes. How? Burst the balloons and enjoy the gifts that are hidden inside. You could win a fantastic one-week holiday for two and you can choose between 3 destinations! ?
* The number of balloons depends on the purchase amount.
* Prizes to be redeemed up to 22 June 2016.
* Ask staff on conditions and prizes.