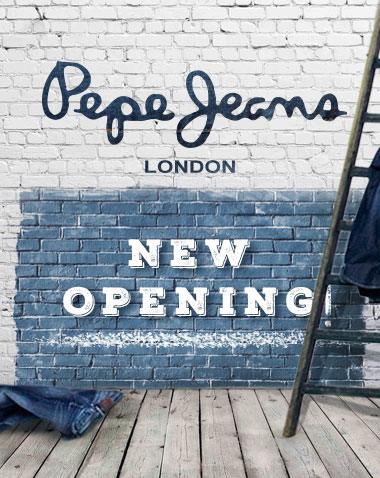 New Pepe Jeans Opening!
The famous brand of English clothes Pepe Jeans arrive at The Outlet Store Alicante this Thursday 9 of August.
With an urban personality that success around the world, in special at young people. Pepe Jeans arrive at our center with the objective to continue to make known a new lifestyle and show us their best products.
Their clothes and shoes are the highest quality and they've been accompanying us along of 40 years and now also they will accompanying us at this new shop.
Dare you to discover your most urban side with Pepe Jeans!