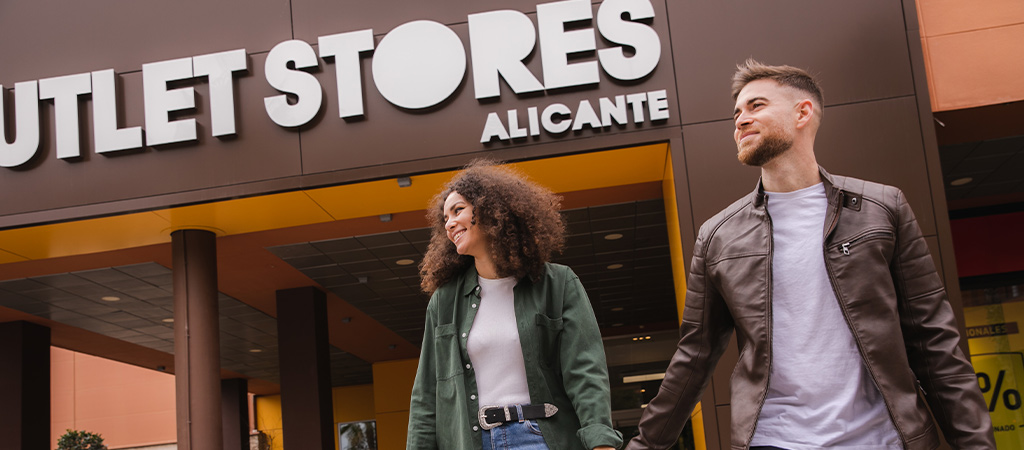 Our Outlet located in San Vicente del Raspeig is the most complete you can find in Alicante and we assure you that visiting us you will enjoy a unique experience. We explain the reasons!
First of all, we have the best discounts on your favorite fashion brands. You can visit the Nike Clearance Store, Mango Outlet, Adidas, Guess, Asics and many other stores with great discounts.
Terraces and restaurants
Beyond shopping, our outlet has an outdoor dining area, that is, you can sit on our terraces and enjoy the Alicante weather at any time of the year.
In addition, we have a wide variety of restaurants so you can choose the food you like the most or indulge any of your cravings. Pizza, hamburgers, tacos, sushi, montaditos, ice cream… It will be difficult to choose between so many options!
Fun without limits
Once you've done all your shopping and refueled in our outdoor dining area, it's time to have a little more fun! For this, you have our Ozone leisure area, where you can play bowling or arcade games.
On the other hand, if you are in the mood for a quieter plan, you can enjoy the latest releases at the Odeon cinema, we hope you've left room for popcorn! And last but not least, we couldn't miss a great plan for the most sporty! Who comes to train at the sGo! Health & Spa Club gym?
As you can see, in The Outlet Stores Alicante we have everything you need to live a unique experience, we are waiting for you!
Read More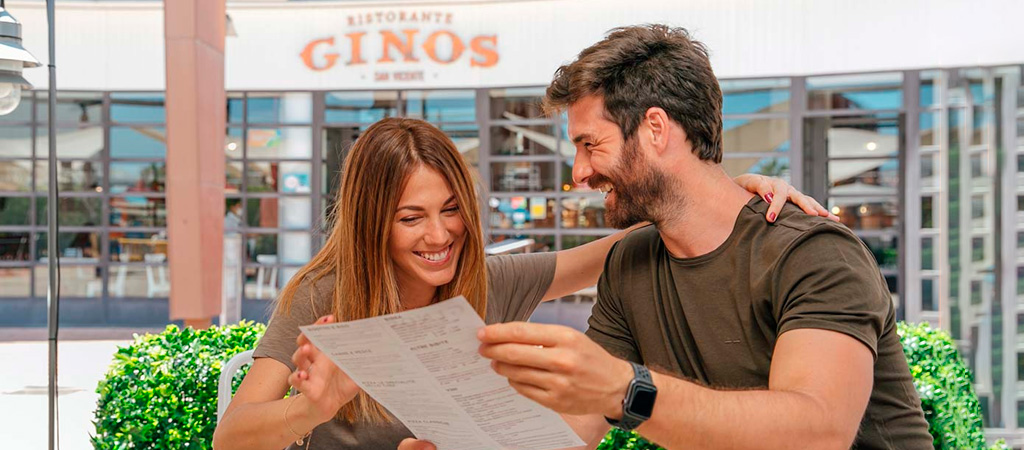 After a morning or afternoon of exhaustive shopping, it goes without saying that you'll probably work up an appetite. Our outdoor dining area offers restaurants with a wide variety of cuisines. 
If you're looking for Mexican food, the Taco Bell is a great option to enjoy the spiciest cuisine: nachos, tacos, burritos? And if we continue in the line of powerful flavors, nothing like the American-style food you'll find in The Fitzgerald, TGB, KFC, Domino's Pizza, Burger King and Foster's Hollywood!
On the other hand, if you want something more elegant, let yourself be conquered by the Italian gastronomy of La Tagliatella, Ginos, or our new addition, Burro Canaglia. And finally, if you are in the mood for tapas, Lizarrán and Los 100 Montaditos never fail.
In addition to the wide variety of dining options, our outlet is also characterized by having an outdoor dining area, that is, all restaurants have their own terrace where you can enjoy a delicious meal and the wonderful Alicante climate throughout the year.
Is there anything better than having a beer in the sun? We doubt it.
Read More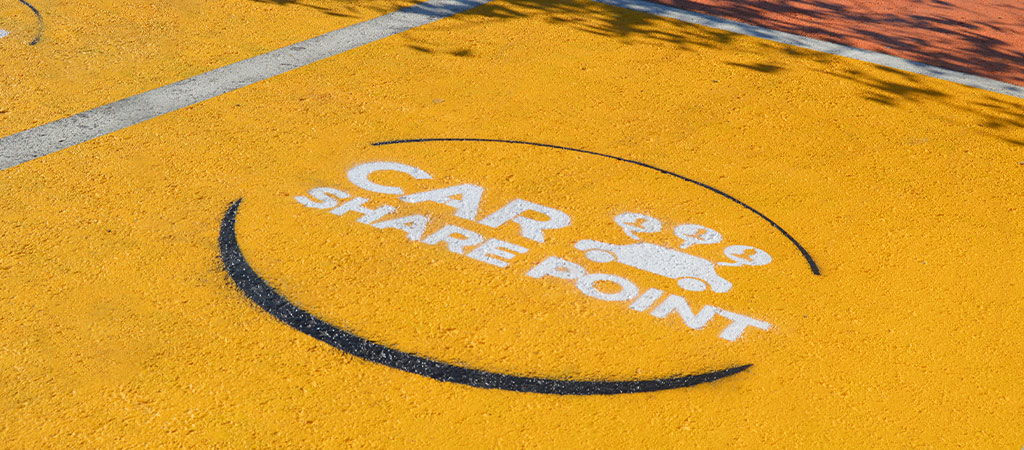 At The Outlet Stores Alicante we have a free parking lot composed of numerous parking spaces and some of them are intended for specific uses. Read on to find out all about our Click&Collect and Car Share Point parking spaces.
Click&Collect
The Outlet Stores Alicante is the ideal place to spend the afternoon with family or friends, but we don't always have the time we need to do our shopping.
Click & Collect is a service offered by some of our stores, which consists of making an online purchase through the website of the brand and pick up the products in the selected store. When we use the Click & Collect service, visits to our shopping center are usually of short duration.
Therefore, we have allocated some parking spaces for those who use this service so that they can arrive at The Outlet Stores Alicante, park quickly in the parking spaces designated for this use, access the center and pick up the purchases previously made with the Click & Collect service online.
In this way, we streamline the buying process for those who place their orders online to pick up in store through the Click & Collect service.
Car Share Point
Car Share Point spaces are exclusively for shared vehicles. Thanks to these places you can organize your carpool more easily, whether you are the one driving or you have to look for the car that will take you there.
For those who provide the carpool, it will be much easier for them to park. In addition, you will be able to enjoy more of your shopping at The Outlet Stores Alicante with the peace of mind of having a meeting point for your carpool.
And now that you know about our Click&Collect and Car Share Point parking spaces, it's time to start using them! See you soon at The Outlet Stores Alicante.
Read More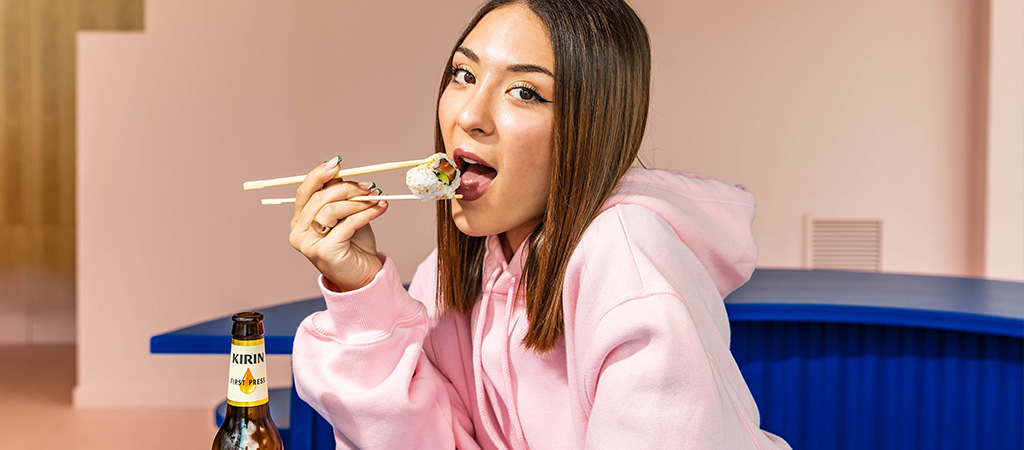 Located inside our outlet next to the Guess or Mustang stores, at the Kento corner you can find a wide selection of ready-to-go Sushi Trays, prepared daily at their San Vicente del Raspeig location, with fresh and high quality ingredients. Discover the authentic taste of Kento on your next visit!
The secret of Kento?
Since they raised the shutter of their first shop in Valencia in 2017, Kento has grown rapidly in the Valencia region with a clear vision, to revolutionise healthy takeaway with their wide variety of balanced trays.
After their last 4 openings in Alicante, San Juan, Elche and San Vicente, they have managed to position themselves as the restaurant with the most takeaway orders in the whole Valencian Community in 2021.
Quality and respect for raw materials is one of the most admired qualities in Japanese cuisine. At Kento they use only the highest quality ingredients; such as 100% Norwegian Salmon from sustainable fishing, their premium Japanese rice and seasoning imported from Japan or the best national avocados.
Don't miss out!
Come to their stand on your next visit to The Outlet Stores Alicante and discover your new favourite Japo! There you can order your favourite trays to take away and enjoy them whenever and wherever you want.
Read More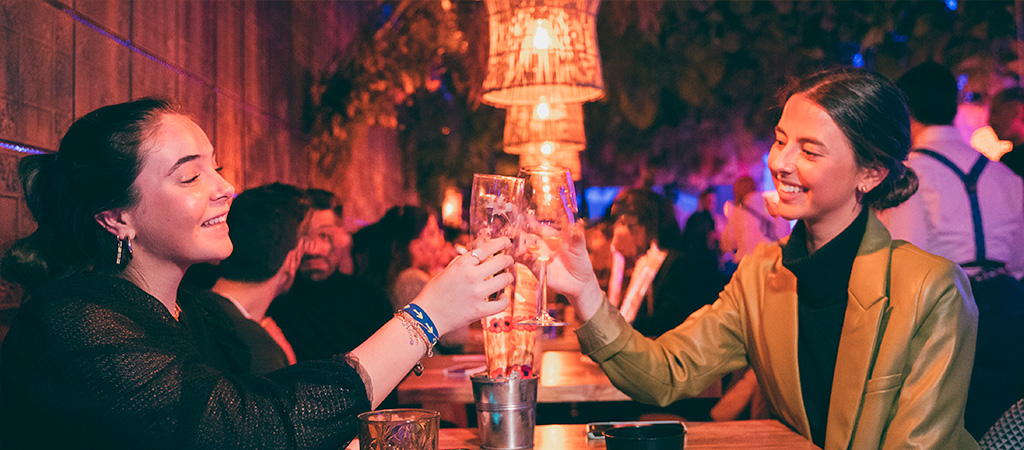 At Burro Canaglia the game of contrasts is the main protagonist of its own version of Italian gastronomy. Elements such as ice and fire offer a sensory experience that leaves no diner indifferent. A pizza on fire or a steaming ceviche are some of its most representative bets. Accompanying its gastronomic offer, the ambiances stand out for their originality. Creepers that run along the walls of the restaurant, vegetation hanging from the ceiling and trees growing from inside the table. They also have a terrace to enjoy the Canalla Experience outdoors. Quite a spectacle.
Are you ready to discover the #RevoluciónCanalla?
Then don't hesitate to visit our new store at The Outlet Stores Alicante, located next to TGB. We are now open!
Read More