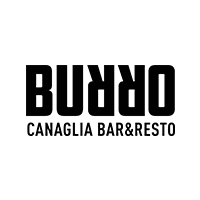 BURRO CANAGLIA BAR&RESTO.
At Burro Canaglia the play of contrasts is the main protagonist of its own version of Italian gastronomy. Elements such as ice and fire offer a sensory experience that leaves no diner indifferent. A pizza on fire or a steaming ceviche are some of its most representative dishes. In addition to its gastronomic offer, the ambience stands out for its originality. Vines run along the walls of the restaurant, vegetation hangs from the ceiling and trees grow from inside the table. They also have a terrace where you can enjoy the Canalla Experience in the open air. Quite a spectacle.
Are you ready to discover the #RevoluciónCanalla?
Opening hours:From Sunday to Thursday from 13:00 to 23:00. Friday and Saturday until 23:30.