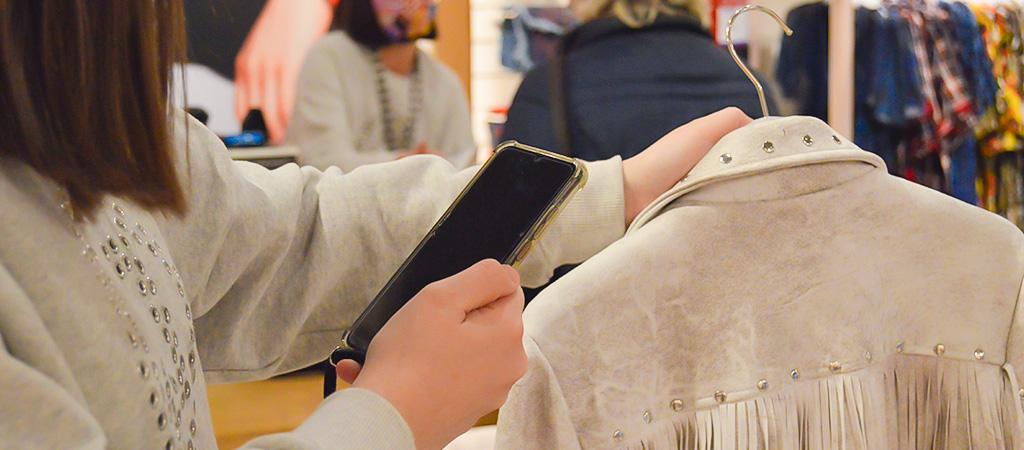 Virtual Shopping: discover a new way of shopping
Being able to shop from the comfort of your home is one of the great advantages that until now only e-commerce has offered, but did you know that it is also possible to do so with your favourite physical shops? It's all thanks to Virtual Shopping!
With it, you can discover a whole new shopping experience, accessing your favourite brands wherever you are. Do you want to know how you can use this new service to do your shopping at The Outlet Stores Alicante? Just keep reading!
What is Virtual Shopping?
Virtual Shopping is nothing more than a service that facilitates shopping in a physical shop, via WhatsApp or video call. This trend is still new, but it combines the best of the online and offline world: personalised attention and comfort.
You will be able to resolve any doubts you may have during the purchase process instantly, as you will be able to speak, at all times, with a professional of the brand who can help you find what you are looking for, and you can make queries or requests, and all this without having to be physically present in the store!
Shop at The Outlet Stores Alicante with Visual Shopping
Wherever you are, access your favourite brands by contacting directly with the shops that offer you this new service to make your purchases via phone call, WhatsApp or video call. The process is very simple:
1. Go to The Outlet Stores Alicante website, brands section.
2. Choose your favourite shop with Virtual Shopping service.
3. Make your purchase by phone, WhatsApp or video call, thanks to the personalised attention provided.
At The Outlet Stores Alicante you can continue to enjoy the whole process from the comfort of your home, having access to the best fashion brands at outlet prices, and with additional discounts all year round!
Do you want to start your new shopping experience? Discover our brands with VIRTUAL SHOPPING service.