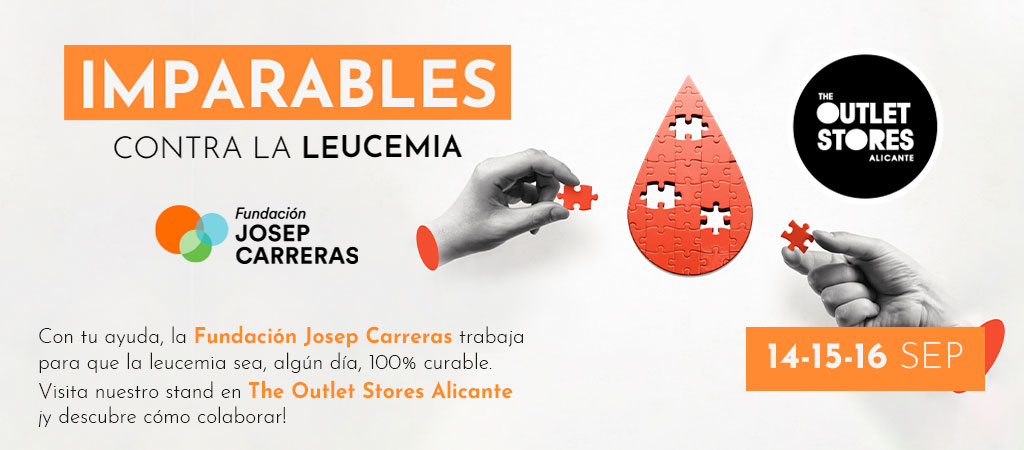 The Outlet Stores Alicante joins the José Carreras Foundation in the action "Unstoppable against leukaemia" with the aim of raising funds to support the Foundation's various projects: the management of the Bone Marrow Donor Registry, the José Carreras Leukaemia Research Institute, and various social programmes such as the provision of sheltered housing and medical and patient counselling services.
For more than three decades, the José Carreras Foundation has been tirelessly promoting various projects to benefit patients and science, with the aim that leukaemia and all blood cancers will one day become a 100% curable disease for all people in all cases.
To raise public awareness, the José Carreras Foundation will be carrying out a campaign on the 14th, 15th and 16th of September in our centre, where you can help to do your bit.
We look forward to seeing you at The Outlet Stores Alicante!
Read More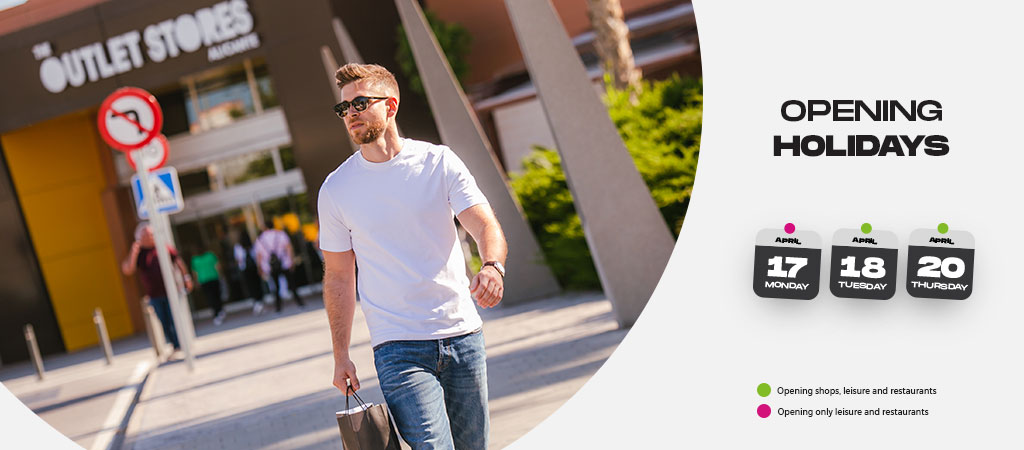 This San Vicente Ferrer Day, celebrate it with us!
This 17th and 18th of April we celebrate the patron saint festivities of our town, San Vicente del Raspeig, and we want you to enjoy them in your favourite Outlet.
In The Outlet Stores Alicante we do not close our doors, on the 17th you can enjoy our leisure and catering establishments. On Tuesday 18, you can also enjoy our shops. And not only that, on Thursday 20th, Santa Faz, we will also open all our establishments (shops, leisure and restaurants) in their usual schedule.
Take advantage of your free days to visit us and enjoy the best fashion brands at reduced prices. You will find the hottest items with irresistible prices. In addition, our leisure areas such as the cinema and the bowling alley are waiting for you to have fun with your friends or family.
And, of course, if what you fancy is a good "terraceo" session, you can't miss our gastronomic offer. Italian, Mexican, Mediterranean, American food… the problem will be choosing just one!
We are waiting for you!
Read More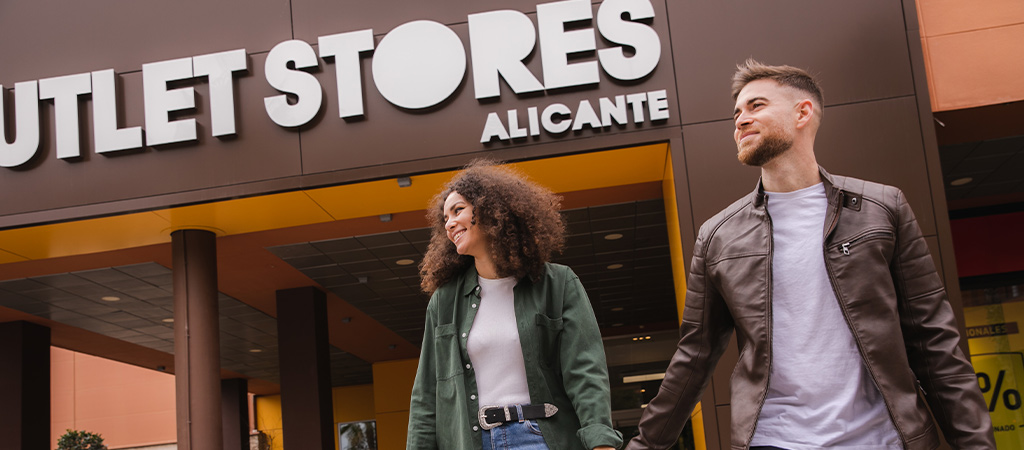 Our Outlet located in San Vicente del Raspeig is the most complete you can find in Alicante and we assure you that visiting us you will enjoy a unique experience. We explain the reasons!
First of all, we have the best discounts on your favorite fashion brands. You can visit the Nike Clearance Store, Mango Outlet, Adidas, Guess, Asics and many other stores with great discounts.
Terraces and restaurants
Beyond shopping, our outlet has an outdoor dining area, that is, you can sit on our terraces and enjoy the Alicante weather at any time of the year.
In addition, we have a wide variety of restaurants so you can choose the food you like the most or indulge any of your cravings. Pizza, hamburgers, tacos, sushi, montaditos, ice cream… It will be difficult to choose between so many options!
Fun without limits
Once you've done all your shopping and refueled in our outdoor dining area, it's time to have a little more fun! For this, you have our Ozone leisure area, where you can play bowling or arcade games.
On the other hand, if you are in the mood for a quieter plan, you can enjoy the latest releases at the Odeon cinema, we hope you've left room for popcorn! And last but not least, we couldn't miss a great plan for the most sporty! Who comes to train at the sGo! Health & Spa Club gym?
As you can see, in The Outlet Stores Alicante we have everything you need to live a unique experience, we are waiting for you!
Read More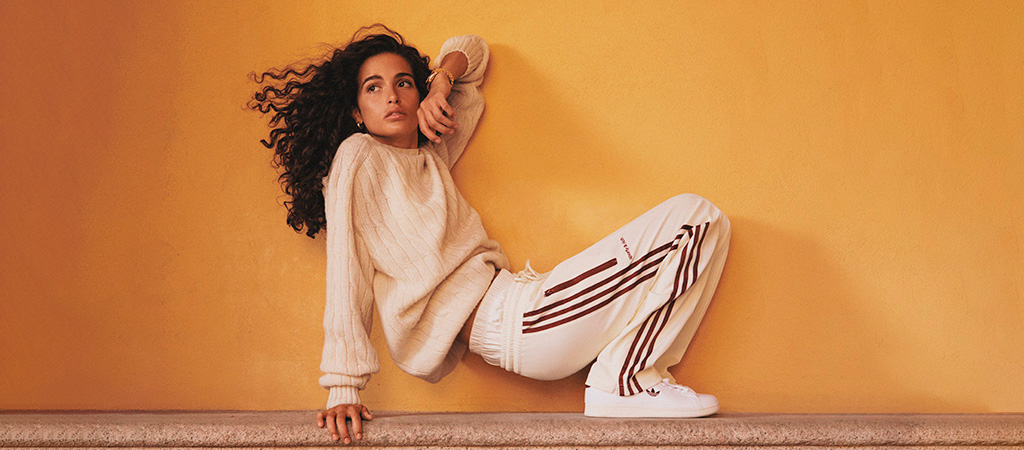 Streetwear has become a global fashion trend characterized by a relaxed and carefree aesthetic. Despite being rooted in urban culture, streetwear is becoming increasingly popular among people of all ages and lifestyles. If you're interested in incorporating streetwear into your closet, keep an eye out for our tips below!
Don't be afraid to experiment: Streetwear is characterized by its versatility, so don't be afraid to experiment with different styles and garments to find the one that best suits your personality. Experiment with different outfit combinations, from pants and jeans to coats and leather pants.
Know your brands: Streetwear is known for its iconic brands. In our Outlet we have brands like Adidas, Puma or Nike that will help you complete your looks. Familiarizing yourself with these brands will allow you to better understand the style and identify the garments that best suit your personality.
Invest in basics: Streetwear is based on simple garments such as jackets, t-shirts, jeans and sneakers. By investing in these high-quality basics, you'll be able to create a solid, long-lasting closet.
Don't worry about following the latest trends: While it's important to be aware of the latest trends, don't feel obligated to follow them to the letter. Streetwear is all about finding what makes you feel comfortable and confident, so don't be afraid to be yourself and create your own style.
Accessories: Accessories are an essential part of streetwear style and can help add a personal touch to your look. Try hats, scarves, sunglasses and bags to complement your outfit.
By following these tips, you will master streetwear style and be able to create a closet that reflects your personality and unique style.
Read More