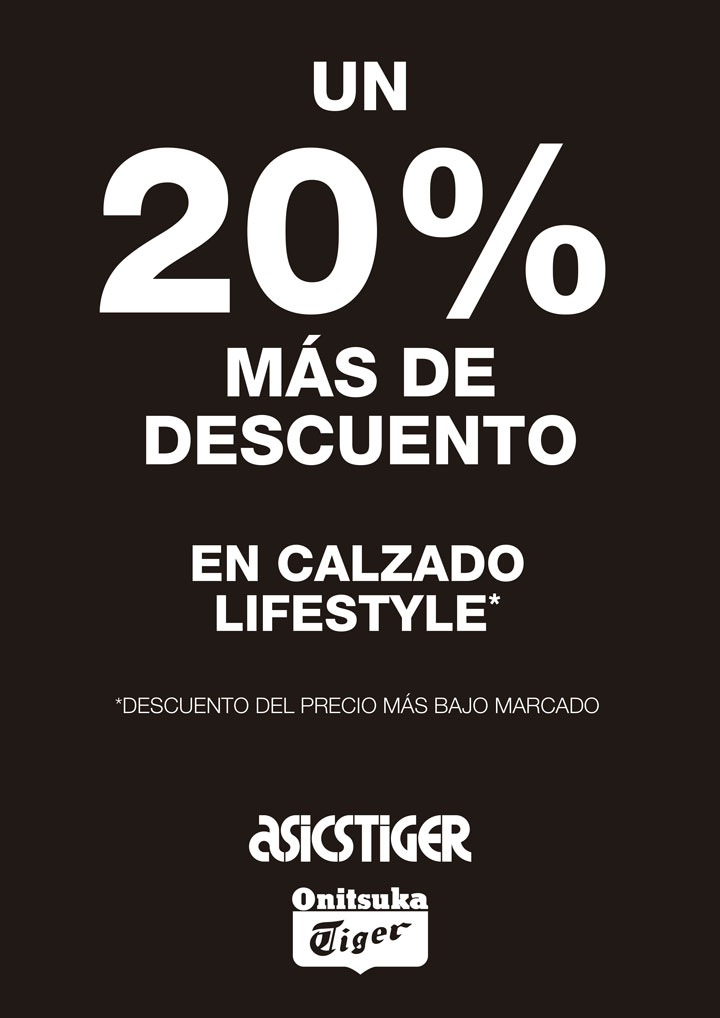 Visit Asics and get a 20% additional discount on Sport Style shoes.
Come along and see!
* Ask staff on the specific conditions of the promotion.
* This offer is not compatible with other promotions or discounts.
* Discount applied to the cheapest item.
Read More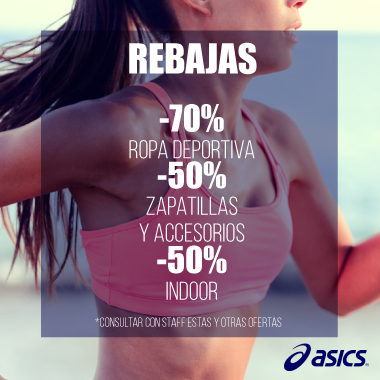 Asics has some amazing discounts: up to 70% off clothing; up to 50% off accessories, running shoes, trail running shoes and indoor running shoes; 3×2 on all pairs of socks and 2 technical or cotton t-shirts for €22. Stop reading and get running to our store!
Live sport, live Asics.
* Ask staff about promotional models.
Read More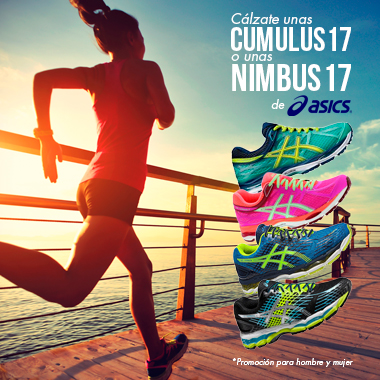 We know you like to stay in shape and the best way to do so is with our fantastic offer at Asics. You can buy a pair of Cumulus 17 or Nimbus 17 for a lot less than you think. Staying in shape has never been so affordable!
* Ask staff for conditions.
Read More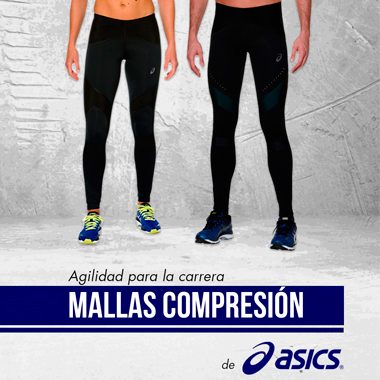 If you like to wear the latest fashion and be comfortable at the same time, it's your lucky day! Come to Asics and take advantage of our fantastic special offer on leggings. Run at full speed with these leggings and leave your rivals behind.
* Ask staff for conditions.
Read More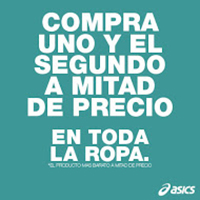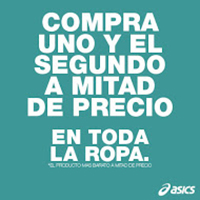 Our "buy one and get the second one half price" offer is applied to all our clothing.
Don't miss out!
Read More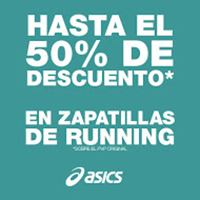 Get kitted out with up to 50% discount on running shoes.
Make the most of it now!
Read More
© Copyright The Outlet Stores Alicante. All rights reserved
Search engine
Write what you're looking for in The Outlet Stores Alicante