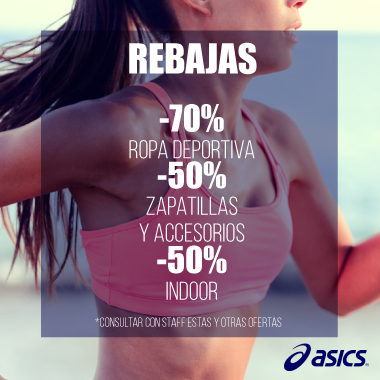 ASICS | SALE
Asics has some amazing discounts: up to 70% off clothing; up to 50% off accessories, running shoes, trail running shoes and indoor running shoes; 3×2 on all pairs of socks and 2 technical or cotton t-shirts for €22. Stop reading and get running to our store!
Live sport, live Asics.
* Ask staff about promotional models.