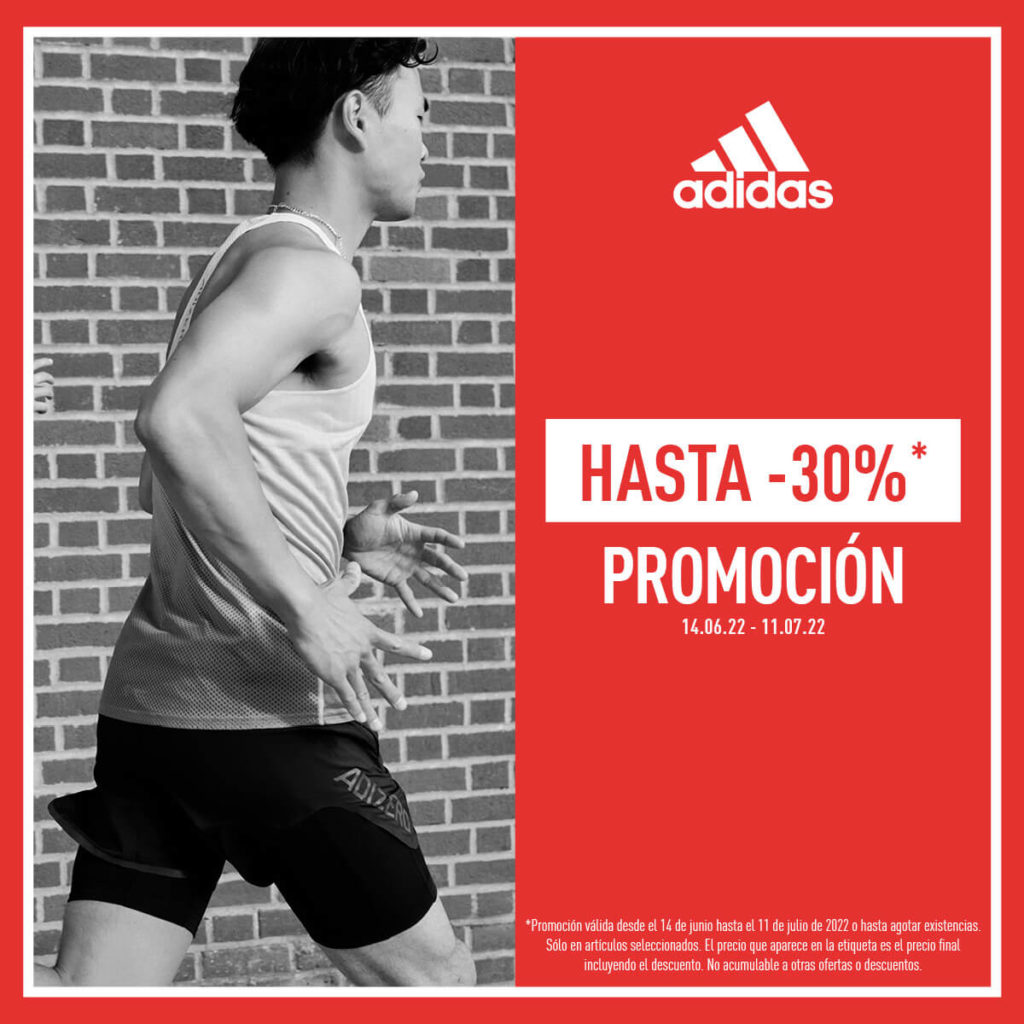 Up to 30% discount on selected items.
Read More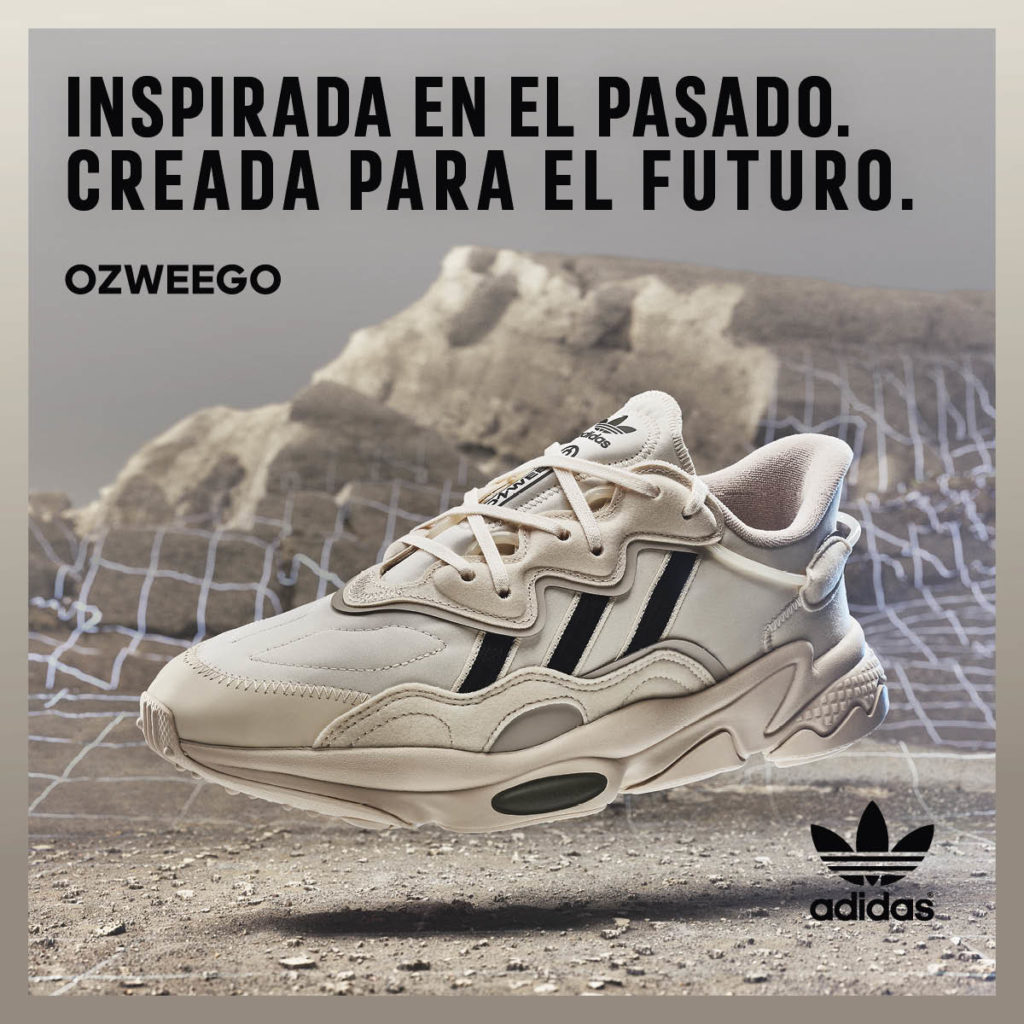 Playing with the past to create the future. The OZWEEGO brings adiPRENE, one of Adidas' most innovative technologies, adding maximum comfort to this radically reinvented silhouette.
Read More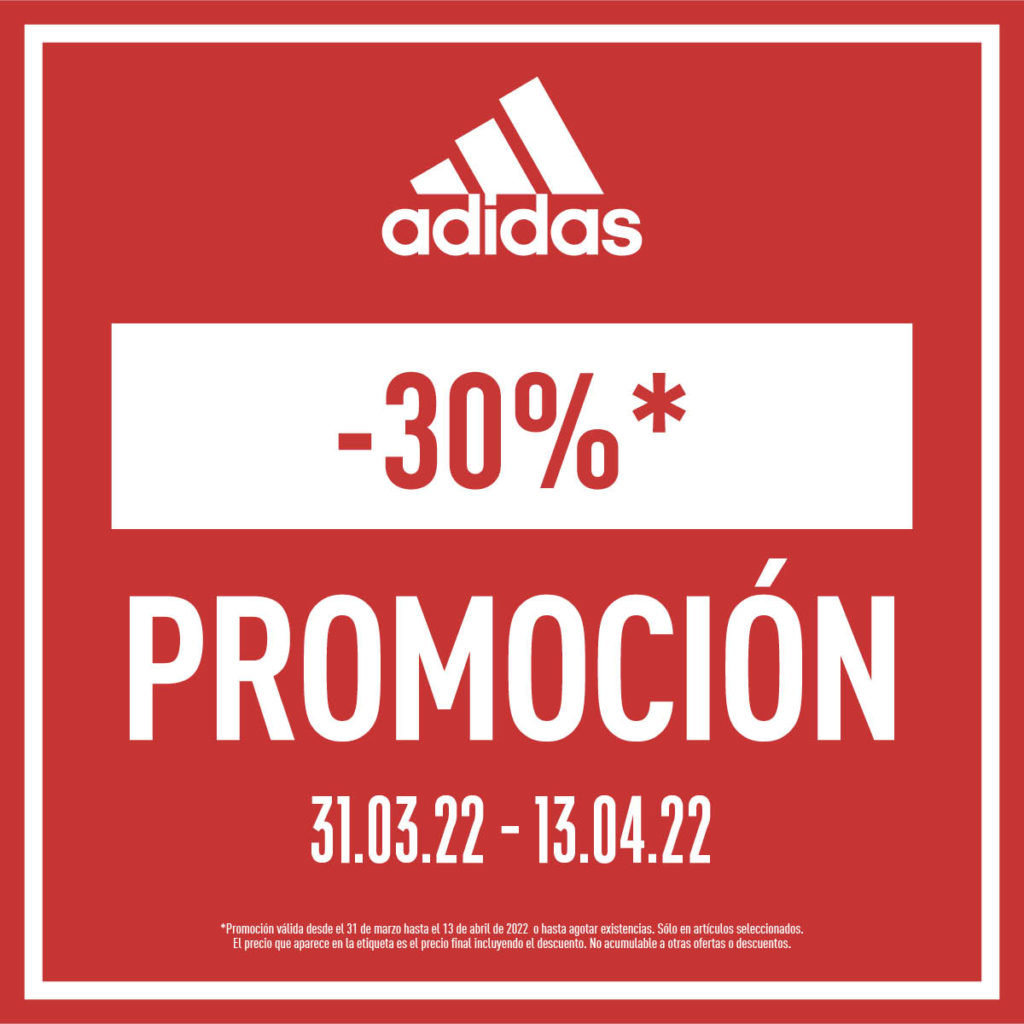 30% discount.
*Promotion valid from 31 March until 13 April 2022 or while stocks last.
*On selected items only. The price shown on the label is the final price including discount.
*Not combinable with other offers or discounts.
Read More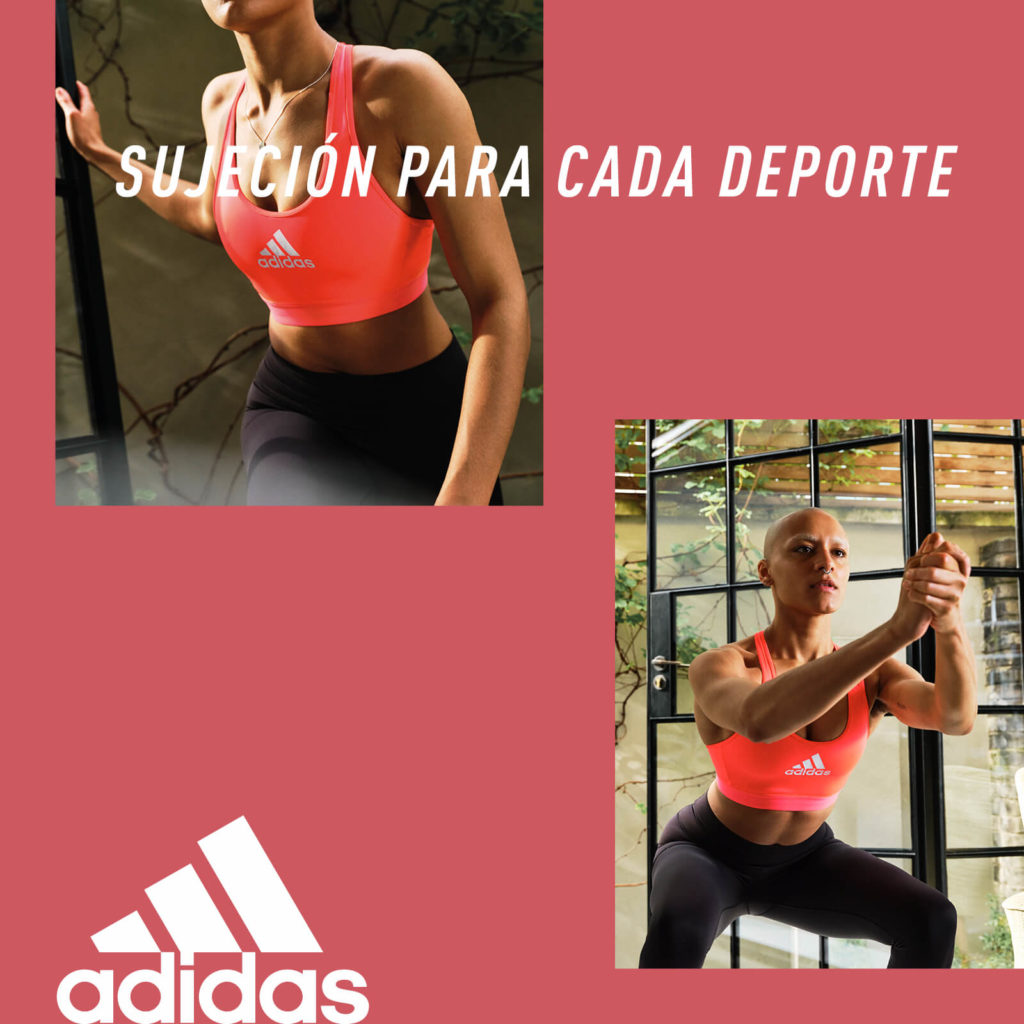 Get 500 points in your AdiClub account for the purchase of a sports bra.
EXCLUSIVELY FOR ADICLUB MEMBERS*.
*Extra points are accumulated for purchases made between 17 March and 20 April 2022, but can be added to your profile until 04.05.2022.
*Valid for only one purchase per AdiClub member. Not combinable with other offers or discounts.
Read More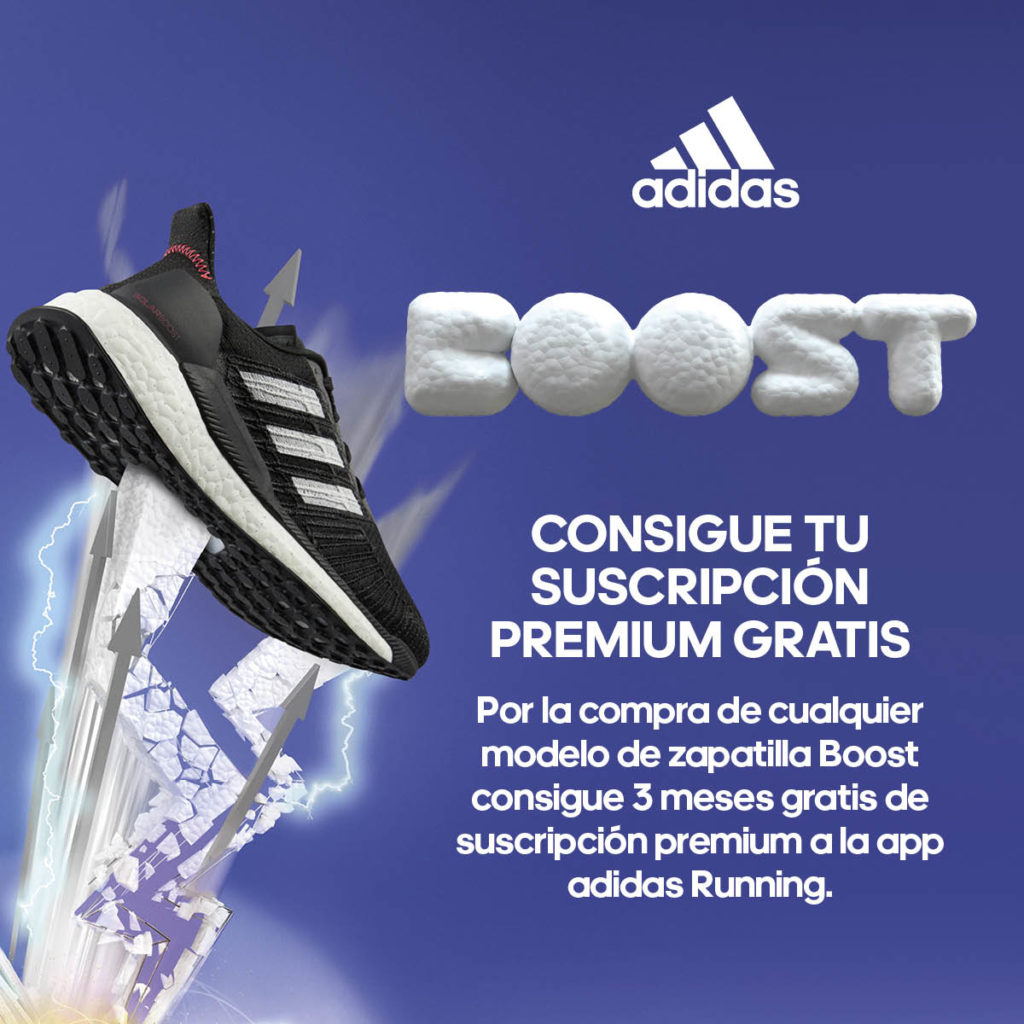 For the purchase of any Boost shoe model get 3 months free premium subscription to the Adidas Running app.
Read More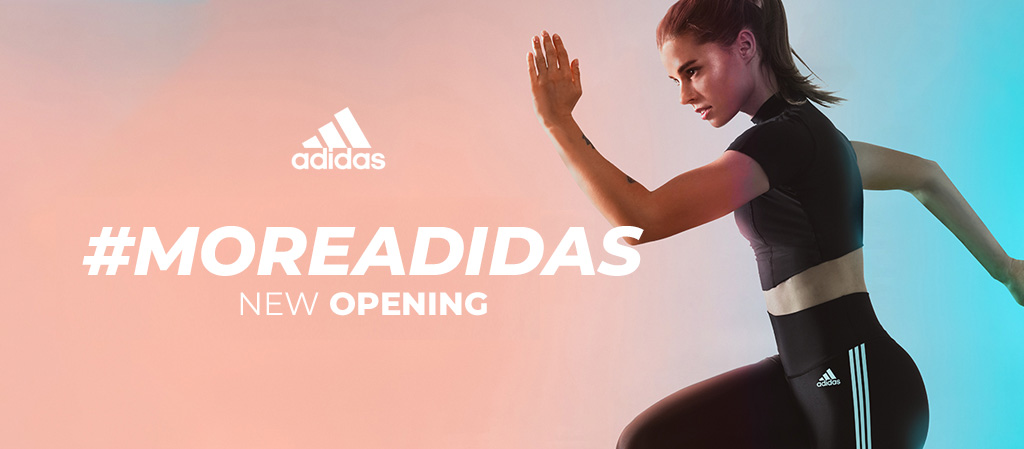 Adidas outlet revolutionises The Outlet Stores Alicante with its new opening.
The brand, famous all over the world, arrives at our outlet to join the largest sports offer in Alicante present in a shopping centre.
They are currently working to open the shop on 27 January with its first and only outlet shop in the province.
Sports fans will be able to find, in this space of more than 880 square metres, sports equipment, fashion and lifestyle items at reduced prices throughout the year.
So, now you know! If you want to know all the details about the project, click here.
Only one week left for the opening!
#MOREADIDAS, more sports fashion in The Outlet Stores Alicante.
Read More
Cookie consent
The Outlet Stores Alicante uses its own and third-party cookies to analyse your browsing habits, improve our services and show you advertising related to your interests. In order to be transparent, we require your consent for the use of some of them.
Read our Cookie Policy.
Cookie consent
The Outlet Stores Alicante uses cookies and identifiers to store and access information on your device and collect personal data about the audience, develop and improve products and serve and measure ads and / or personalized content based on your browsing.
In order to be transparent and comply with the General Data Protection Regulation, we require your consent to the use of some of these cookies. You can accept or decline the different types of cookies we use. If you would like more information about the cookies we use, we recommend that you.
Read our Cookie Policy.