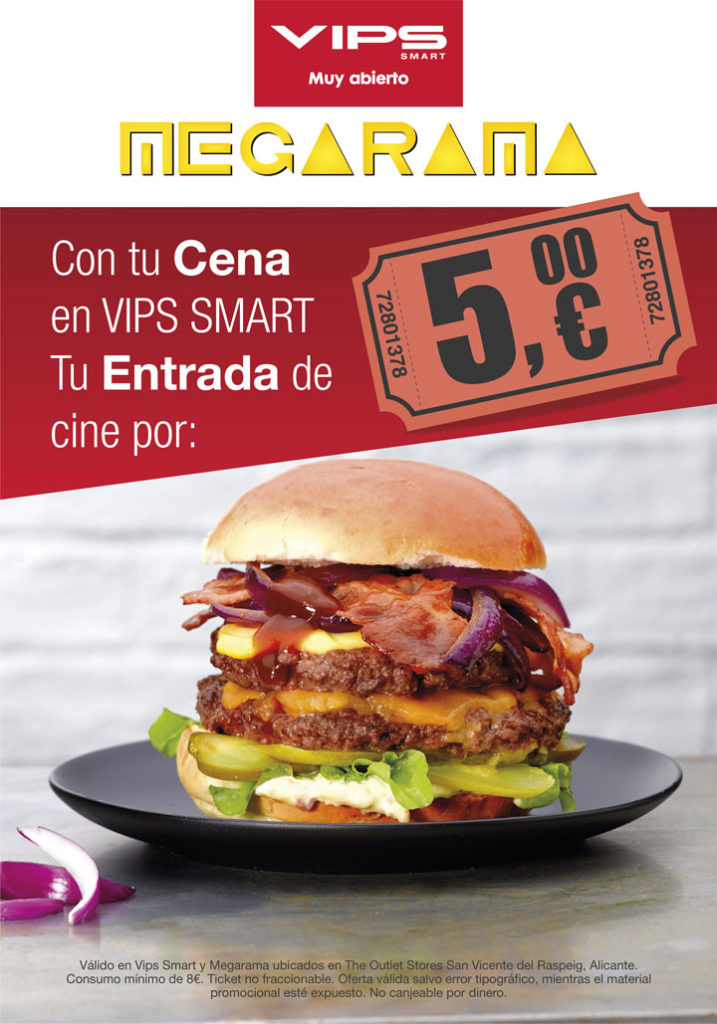 Come to Vips Smart for dinner and get a cinema ticket for €5.
What a great plan!
*Promotion valid with a minimum purchase of €8.
* Ask staff on the specific conditions of the promotion
Read More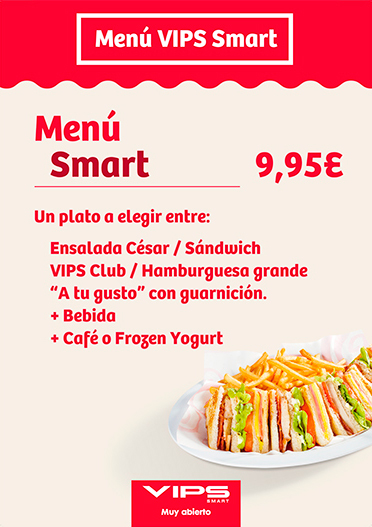 Don't wait any longer and come to the The Outlet Stores Alicante shopping centre and enjoy the most amazing menu available for you at Vips Smart.
Enjoy your meal for so little!
*This offer is not compatible with other promotions or discounts.
* Ask staff on the specific conditions of the promotion.
Read More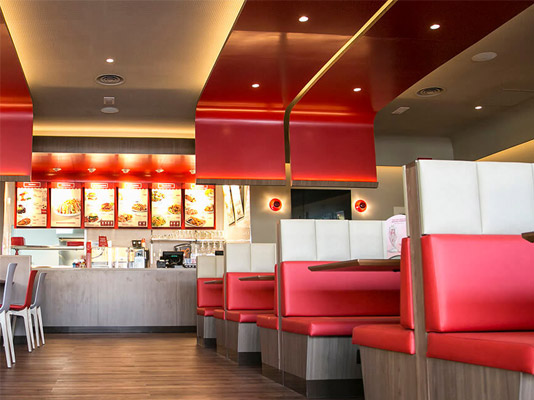 VIPS Smart is now at The Outlet Stores Alicante, bringing one of the most innovative concepts in the restaurant industry in the past years. This is "fast casual" at Vips. The VIPS Smart offer consists of a selection of the most iconic Vips dishes, freshly made just like in the restaurant, served on plates and with cutlery like at Vips, but in a fast surrounding where the order and collection are exclusively carried out at the counter. Also, VIPS Smart offers dishes at a reduced price in a casual and modern surrounding.
Vips Smart San Vicente incorporates a space for children within the premises with a television so the little ones can be kept entertained or celebrate birthday parties.
What are you waiting for? Come and see for yourself!
Read More