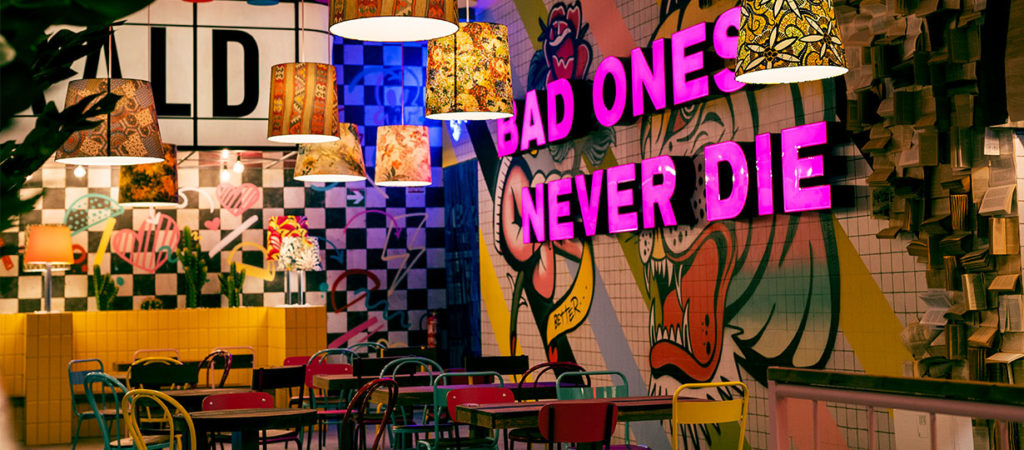 If you are one of those who enjoy a spectacular place, good vibes and, above all, incredible grilled burgers… We have news that you will love!
On 25th March, we opened a new restaurant in our restaurant section: The Fitzgerald, a gourmet burger bar that has come to conquer your palate and surprise you with its delicious menu.
Among its options, you will find the most select and delicious grilled burgers, made with top quality meat and brioche bread, wraps, starters, ice creams, milkshakes and desserts, a real pleasure for the senses! And with a veggie option, of course.
The Fitzgerald, a passion born in Valencia
Since its beginnings, and with only one consolidated restaurant in Valencia, this hamburger restaurant has become a benchmark in the Casual Food segment, subsequently expanding throughout the Levante area.
What most attracts the public? Its philosophy. They are committed to quality cuisine, always offering fresh ingredients: the best grilled meat, fresh vegetables, great cheeses and a memorable brioche bun to show the world their way of understanding this rogue dish, they assure.
And, if that wasn't enough, they have the award for "Best Burger in Spain" at The Champions Burger Madrid, thanks to their food full of quality and unforgettable details. Not bad, is it?
That's why they have opened their tenth restaurant, and they do it in The Outlet Stores Alicante!
Come and enjoy The Fitz experience!
Now that you know a little more about The Fitzgerald and the incredible menu it offers, it's time for you to take a bite of these incredible grilled burgers.
Visit us at The Outlet Stores Alicante and enjoy a great plan with a great taste in your mouth! Or, if you prefer, you can order your food to take away. We have home delivery and take away service, so you can enjoy the menu wherever you want and with whomever you want.
Sounds interesting? Don't miss out!
Read More