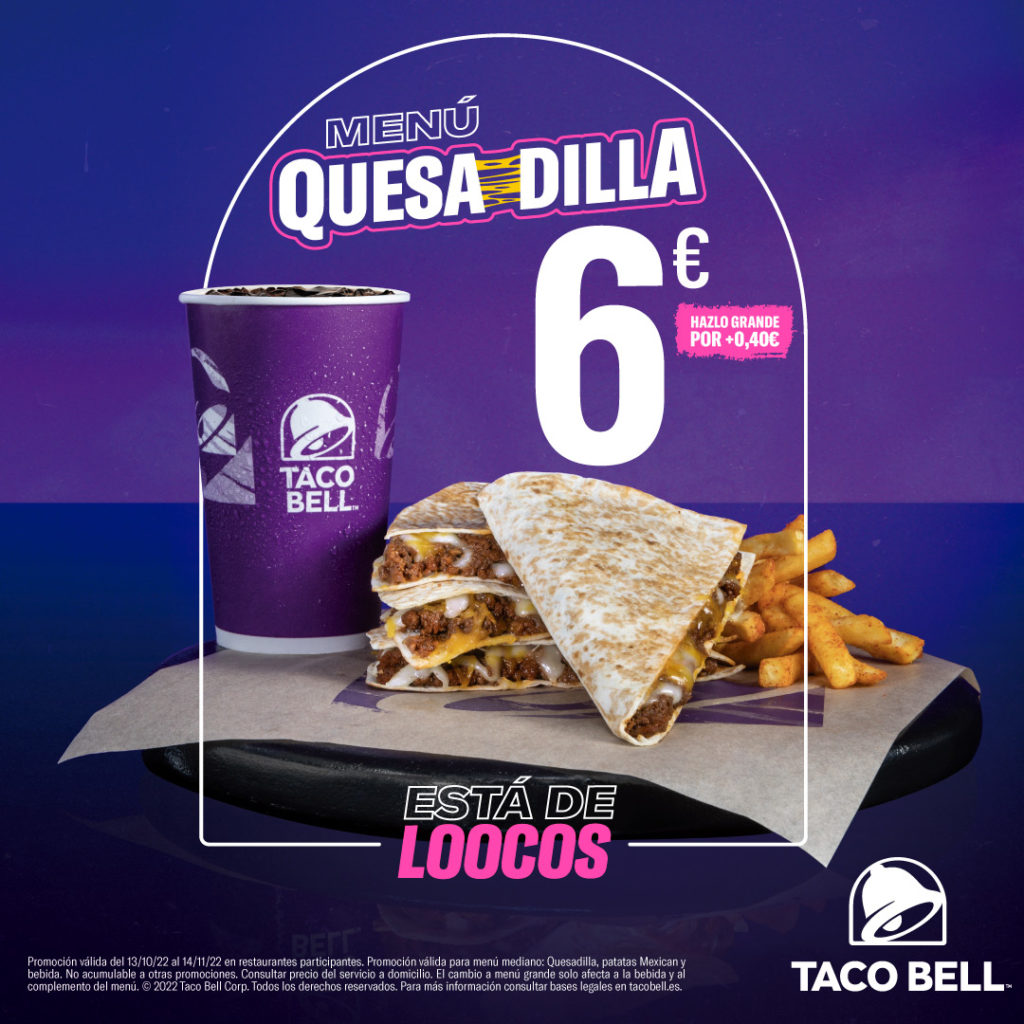 QUESADILLA MENU! 6€.
Juicy quesadilla bursting with double cheese and Creamy Jalapeño sauce that's #EstáDeLoocos!
Come and try it!
Read More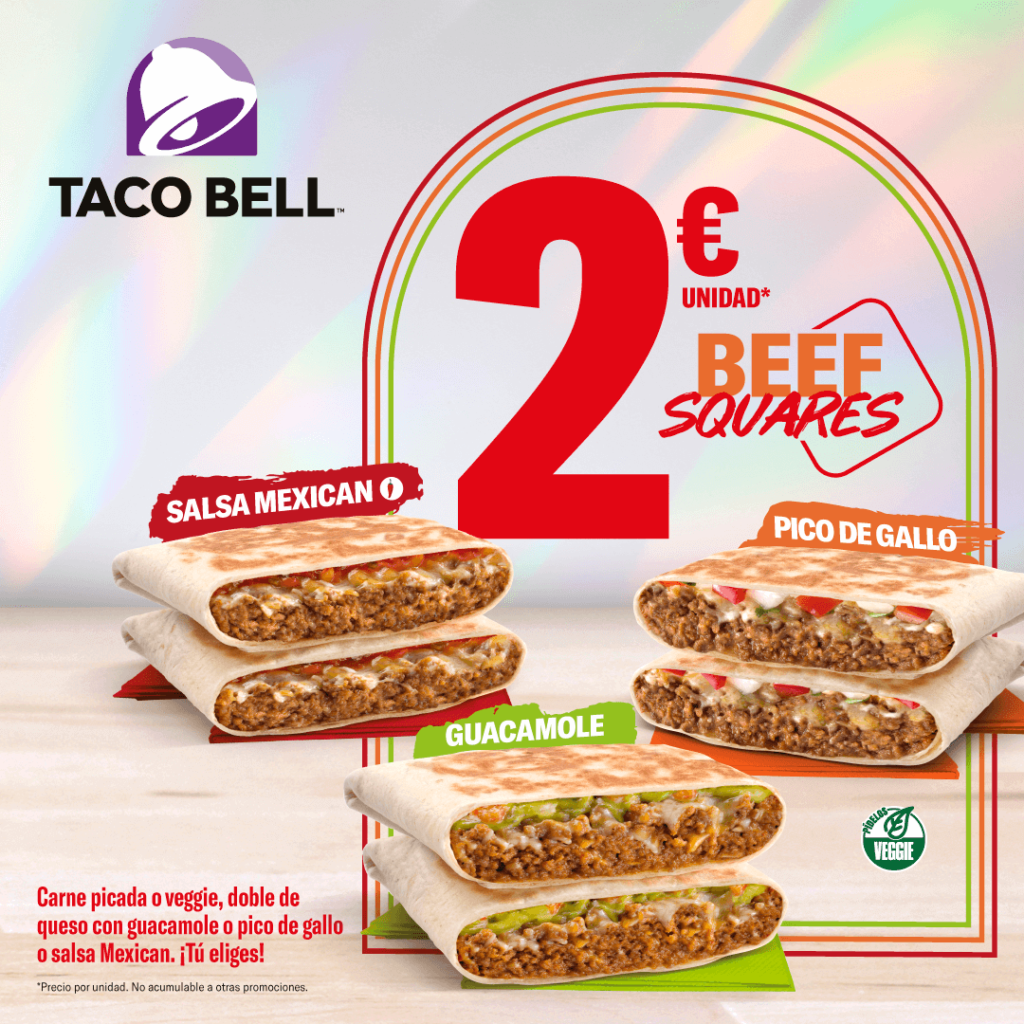 BEEF SQUARES! 2€/piece
Tortilla filled with ground beef and double cheese, with guacamole or pico de gallo or Mexican sauce.
Come and try them at your favorite Taco Bell!
Read More