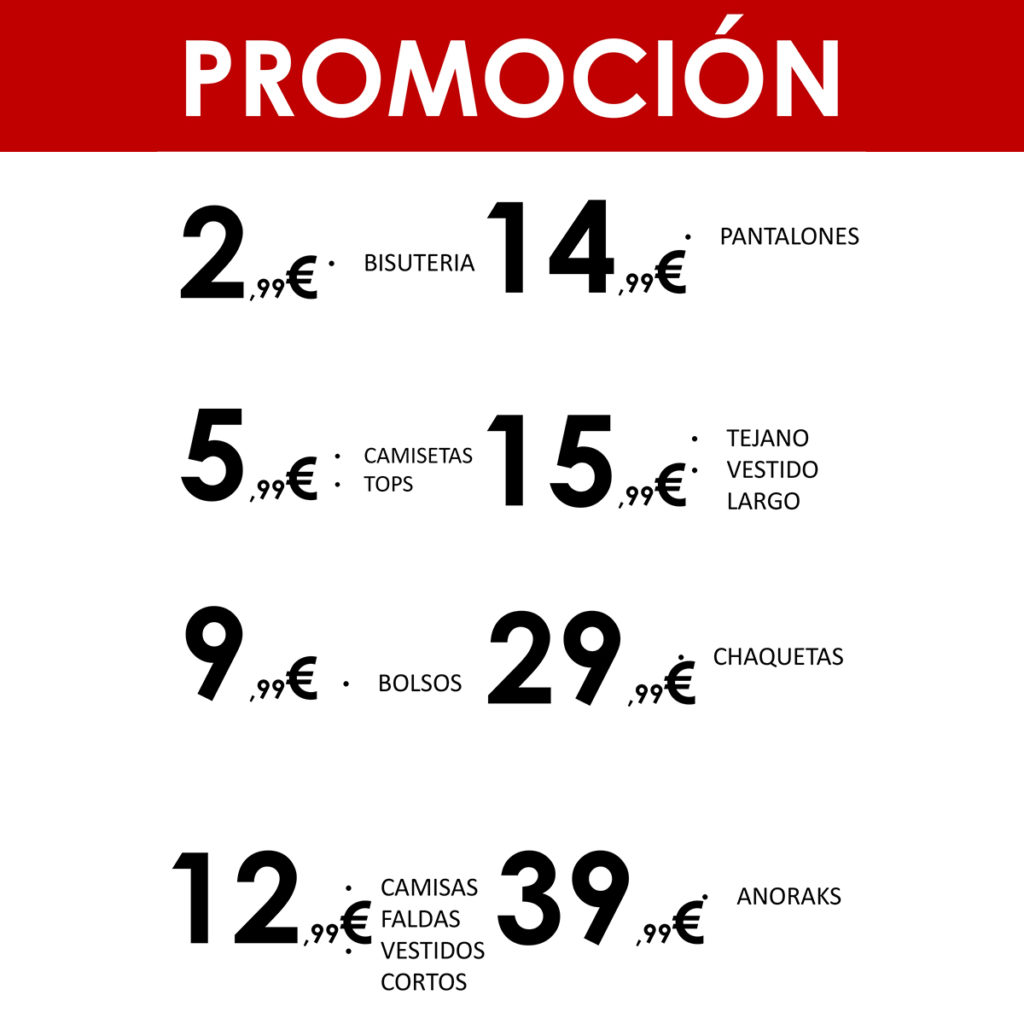 Costume jewellery at 2,99€.
Trousers at 14,99€.
T-shirts, tops at 5,99€.
Jeans, long dresses at 15,99€.
Bags at 9,99€.
Jackets at 29,99€.
Shirts, skirts, short dresses at €12,99.
Anoraks at 39,99€.
*While stocks last.
Read More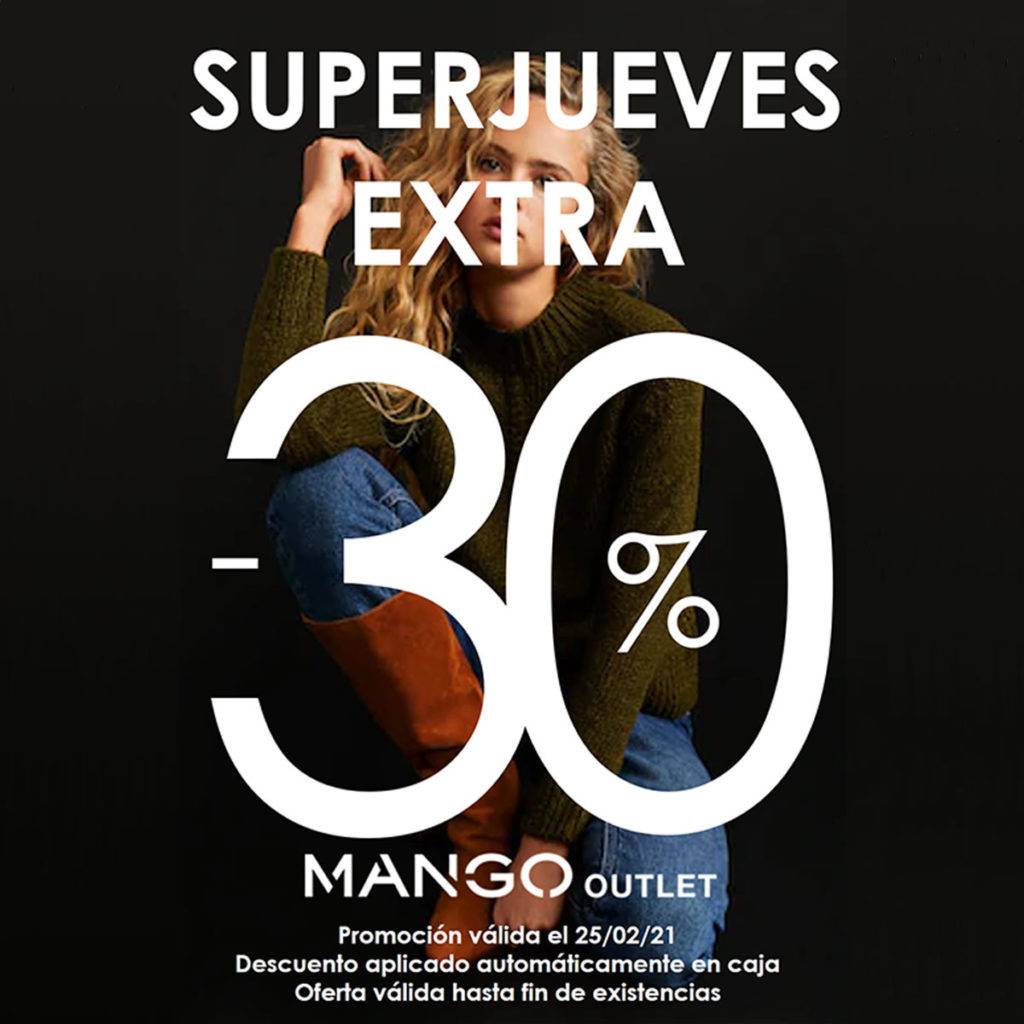 30% extra discount on EVERYTHING.
*Over last outlet price.
Read More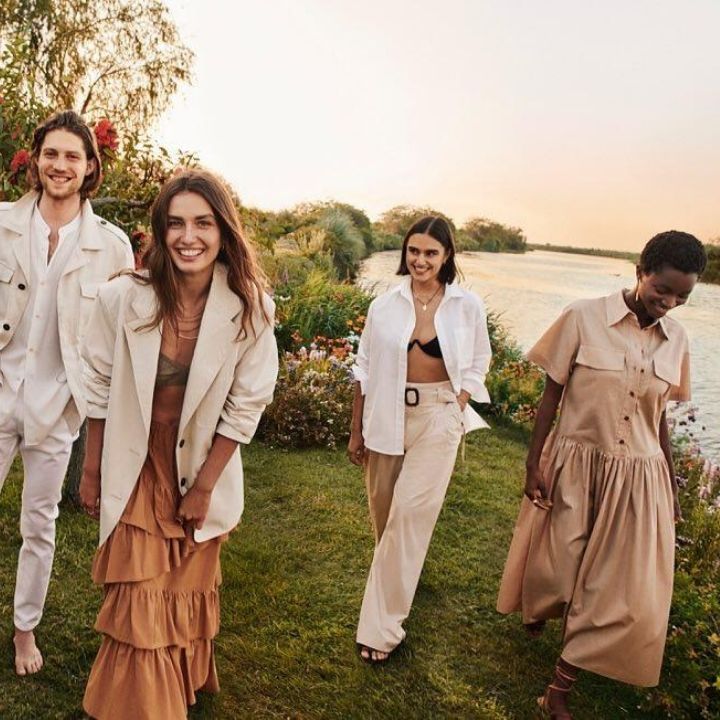 Up to 70% discount.
*Discount applied to the initial PVP. Promotion valid on selected articles.
Read More