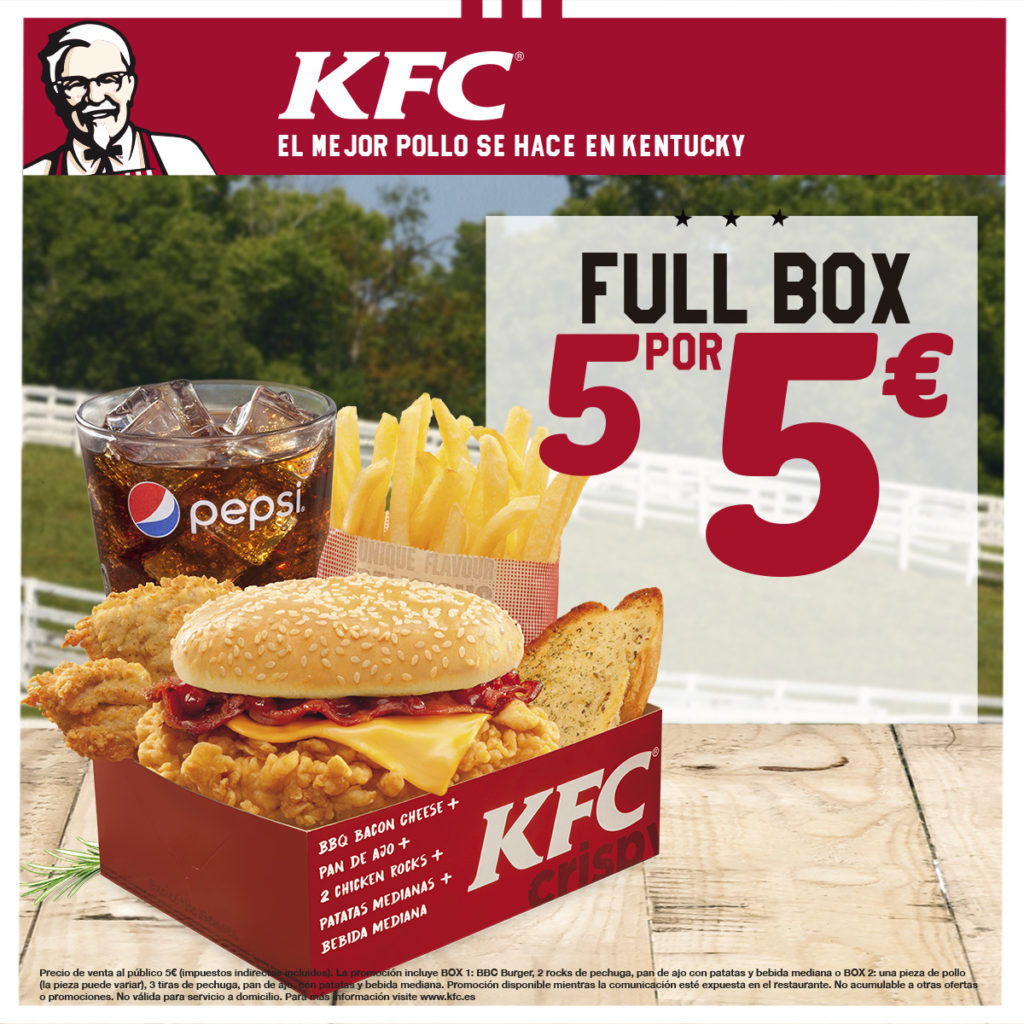 Enjoy the authentic flavours from Kentucky with a Full Box 5 for €5.  Visit KFC and choose yours!
* Ask staff on the specific conditions of the promotion.
*This offer is not compatible with other promotions or discounts.
Read More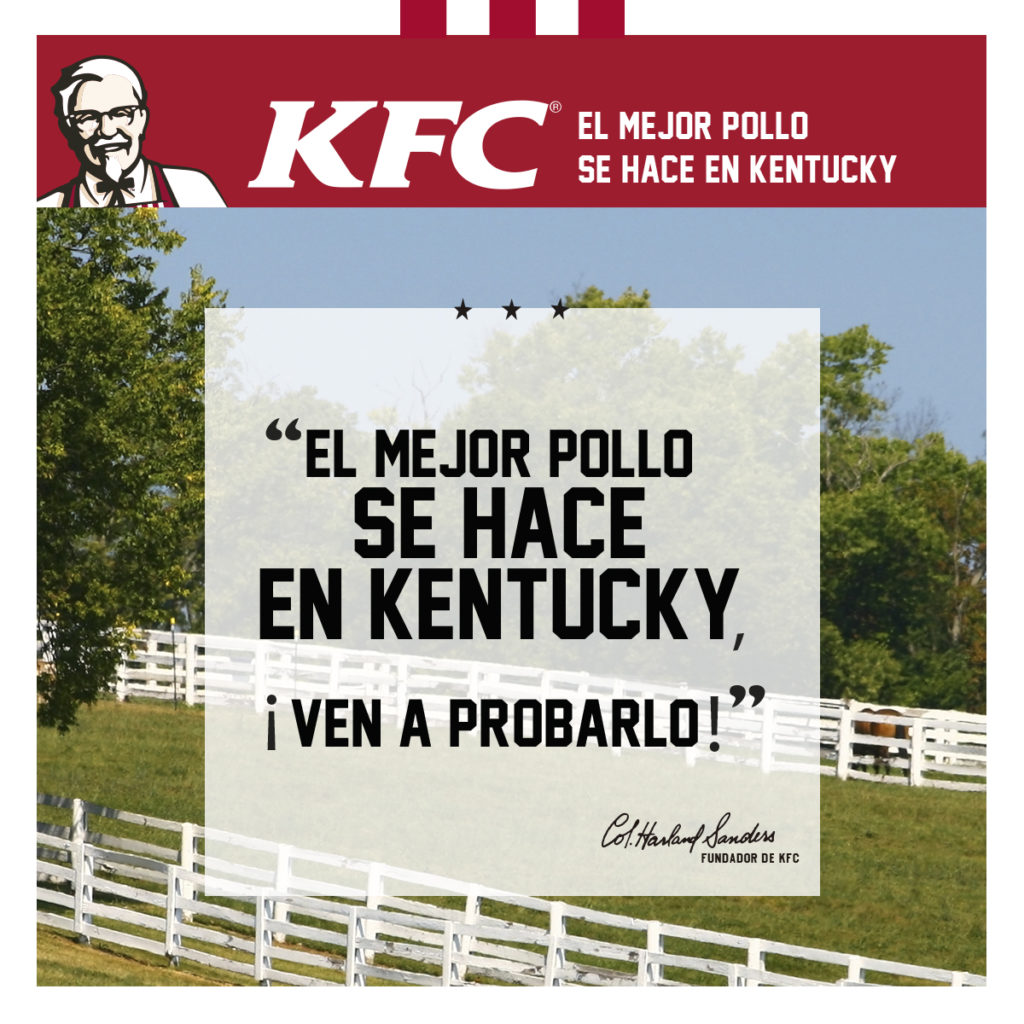 KFC, the famous fried chicken multinational, is arriving to The Outlet Stores Alicante. KFC has come up with a new kind of fast food offering authentic chicken recipes prepared daily in their restaurant kitchens.
The company's history dates back to 1939, when Colonel Sanders came up with an original recipe for chicken marinated in a mix of 11 herbs and spices, which has led to the chain being so successful.
The recently opened establishment, located in the shopping centre's car park, is a chalet-style restaurant, giving it a more independent feel to meet young and family customers' needs. In this sense, some of the services available include a kid's area for the little ones, as well as a drive-in service so orders can be picked up without getting out of the car, perfect for those who prefer to taste KFC's specialities at home.
In addition, the new KFC offers a wide range of recipes on its menu, all specialised in chicken. There is also a WIFI zone and a self-service area with free refill drinks. There is also the possibility to celebrate a birthday party at the restaurant, creating, therefore, a new meeting and leisure point for everyone in town.
As well as all the above, the establishment has paid attention to every detail in its decoration and incorporated a new image from the UK with graphic elements around the room, reminding customers of KFC's raw material, including their fresh products, the elaboration processes for their delicious recipes and pictures that inspire and remind us of the enthusiastic attitude towards life that the founder, Colonel Sanders, had.
What are you waiting for? Try it!
Read More