Up to 50% discount on selected items.
*Promotion valid while stocks last.
Read More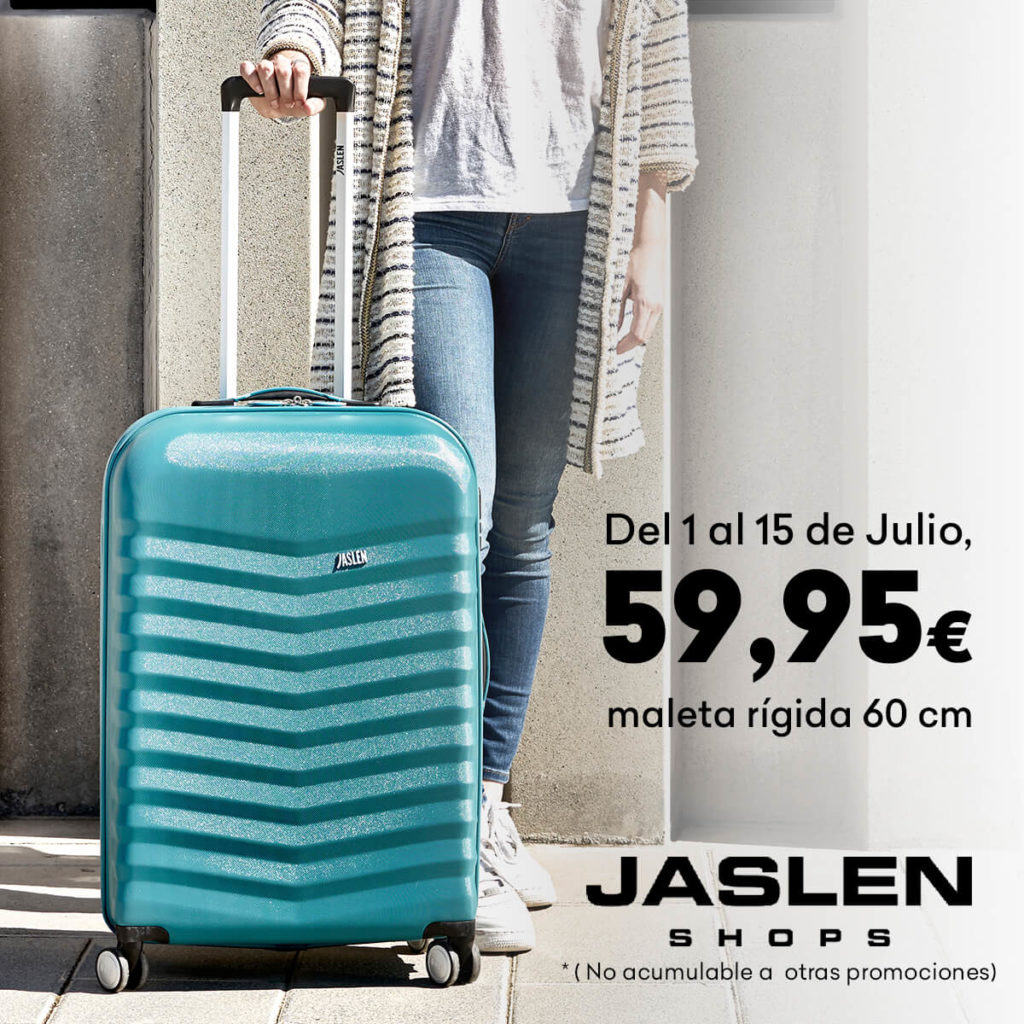 60cm hard suitcase for 59,95€.
*Not combinable with other promotions.
Read More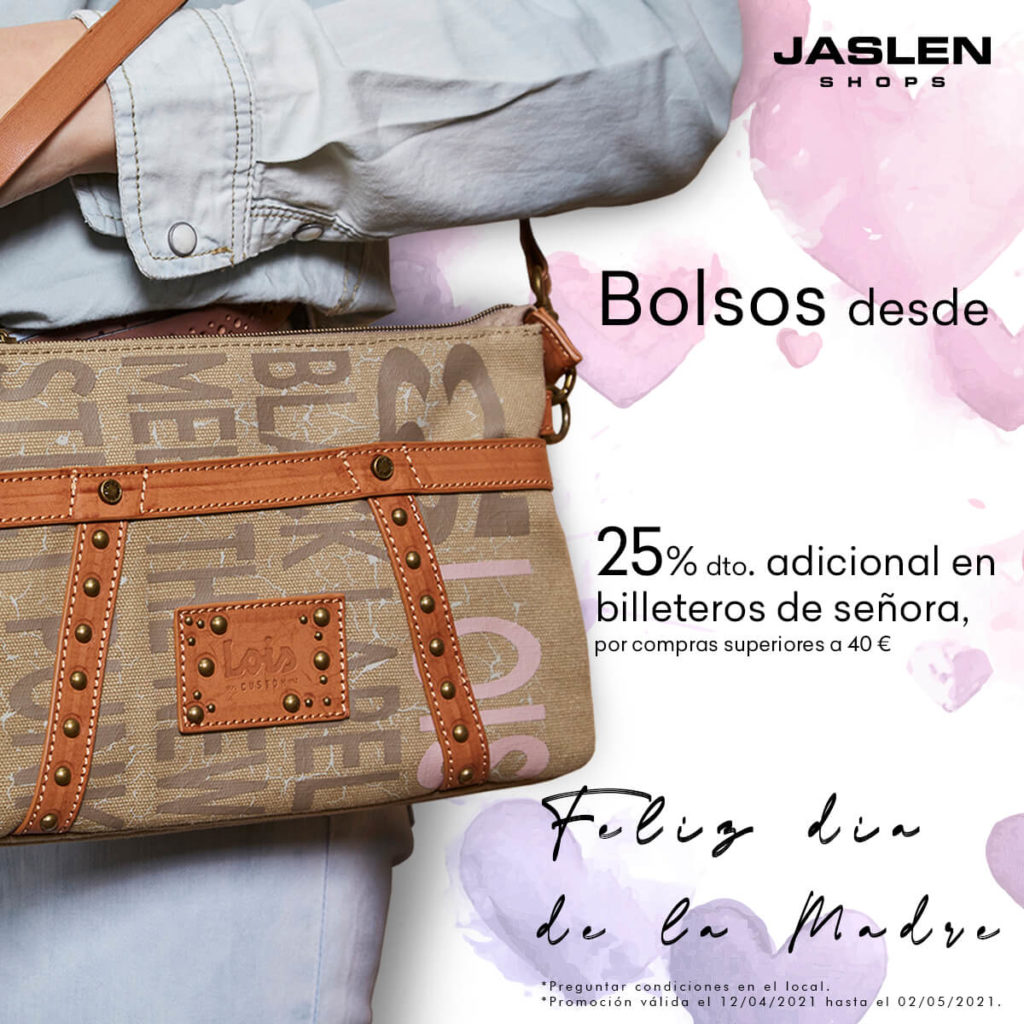 25%* additional discount on ladies' wallets, for purchases over 40€.
*Please ask for conditions at the store.
Read More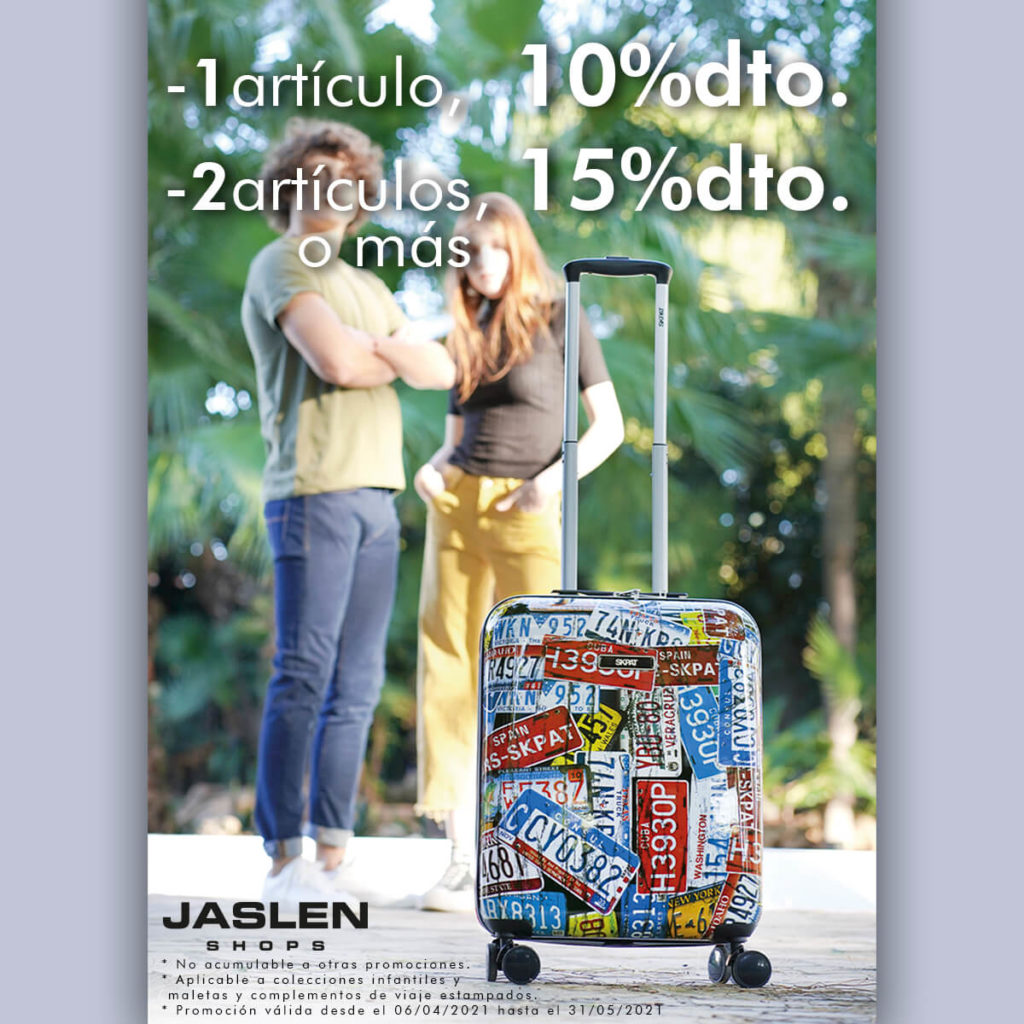 Children's collections, suitcases and printed travel accessories.
-10% extra for the purchase of 1 item.
-15% additional for the purchase of 2 or more items.
*Cannot be combined with promotional or clearance items.
Read More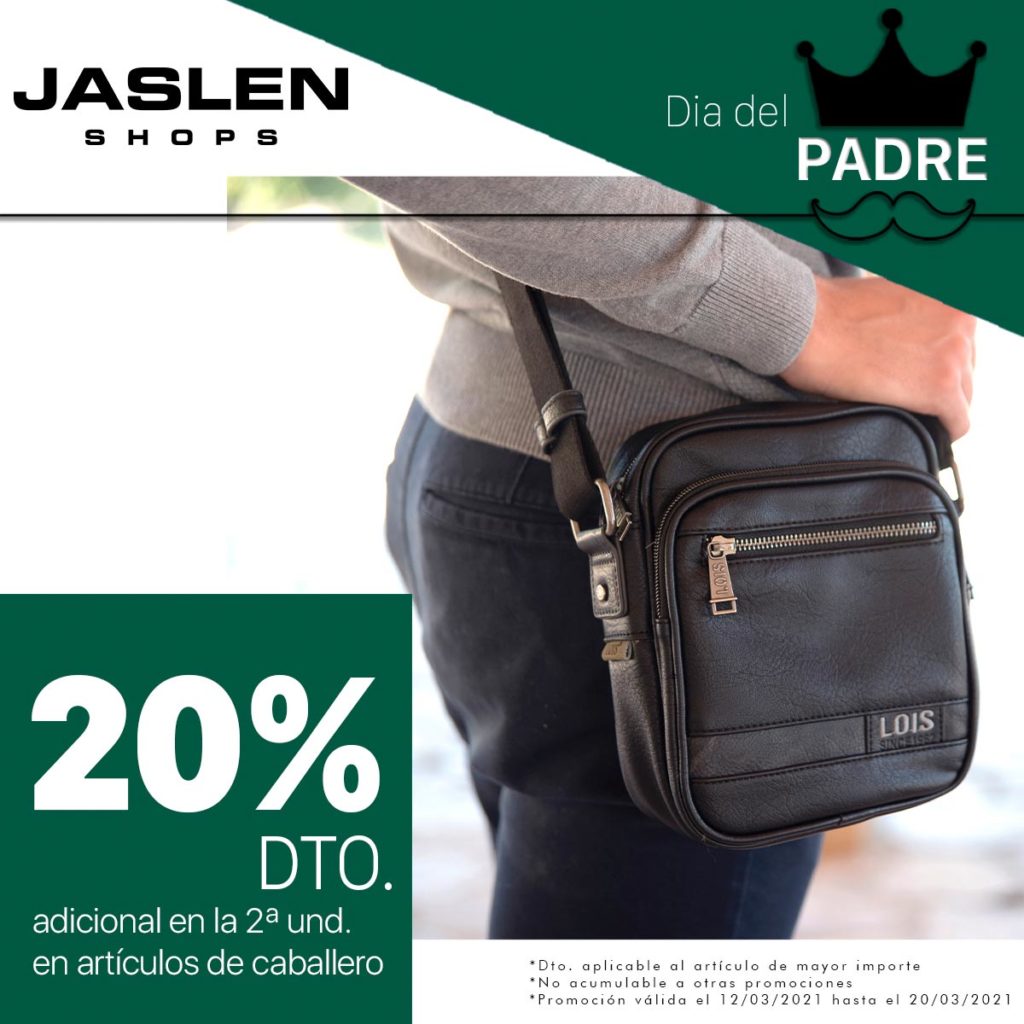 -20% additional discount on the 2nd unit on men's items.
*Discount applicable to the item with the highest price.
Read More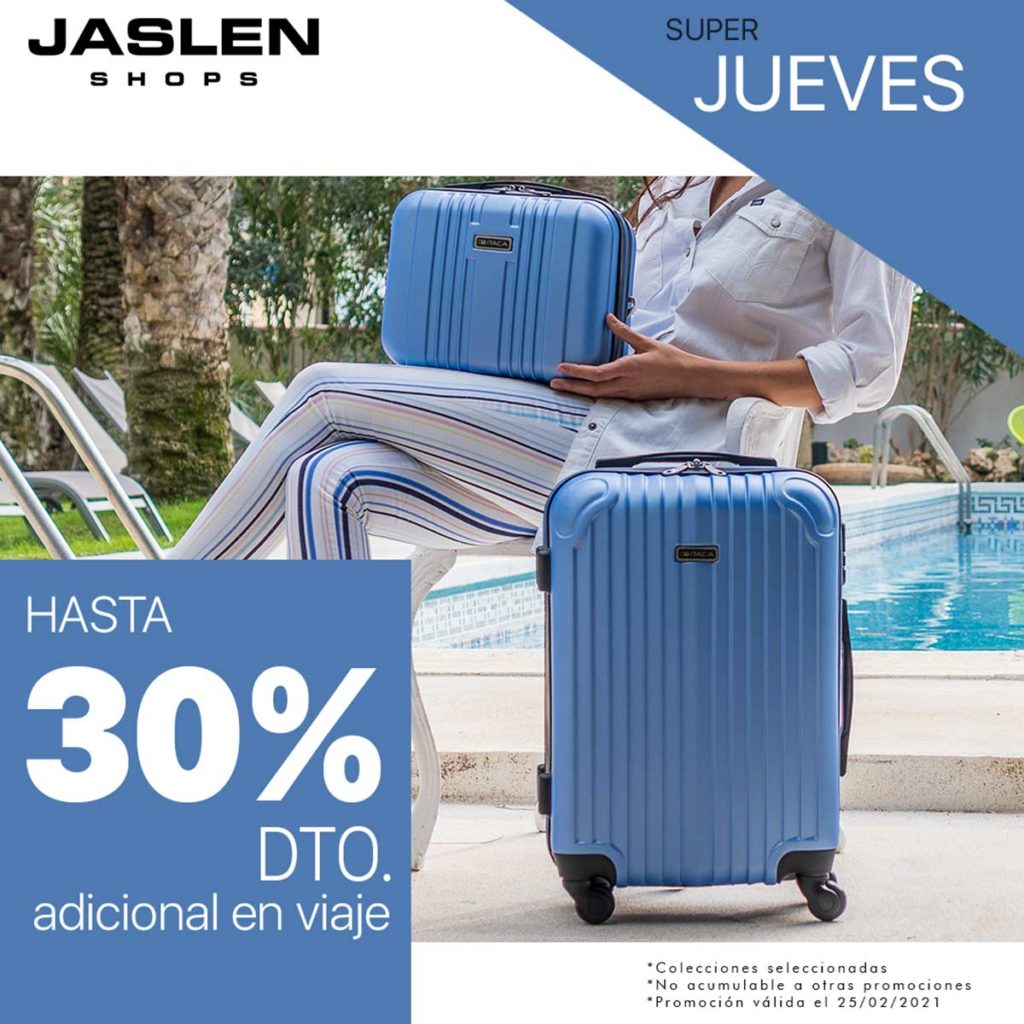 30% additional discount on all travel items.
*Applicable to items not subject to any other promotion or clearance.
Read More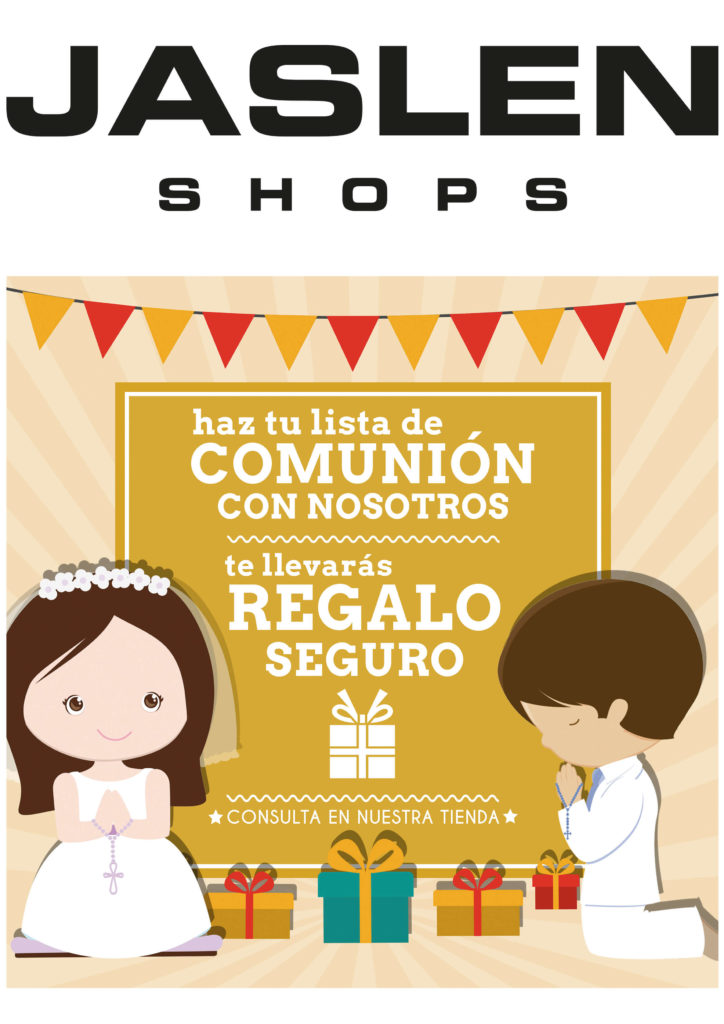 Communion Special!
10 % extra discount on a large selection of youth collections. Valid until May 30th!
* Check conditions in store.
Read More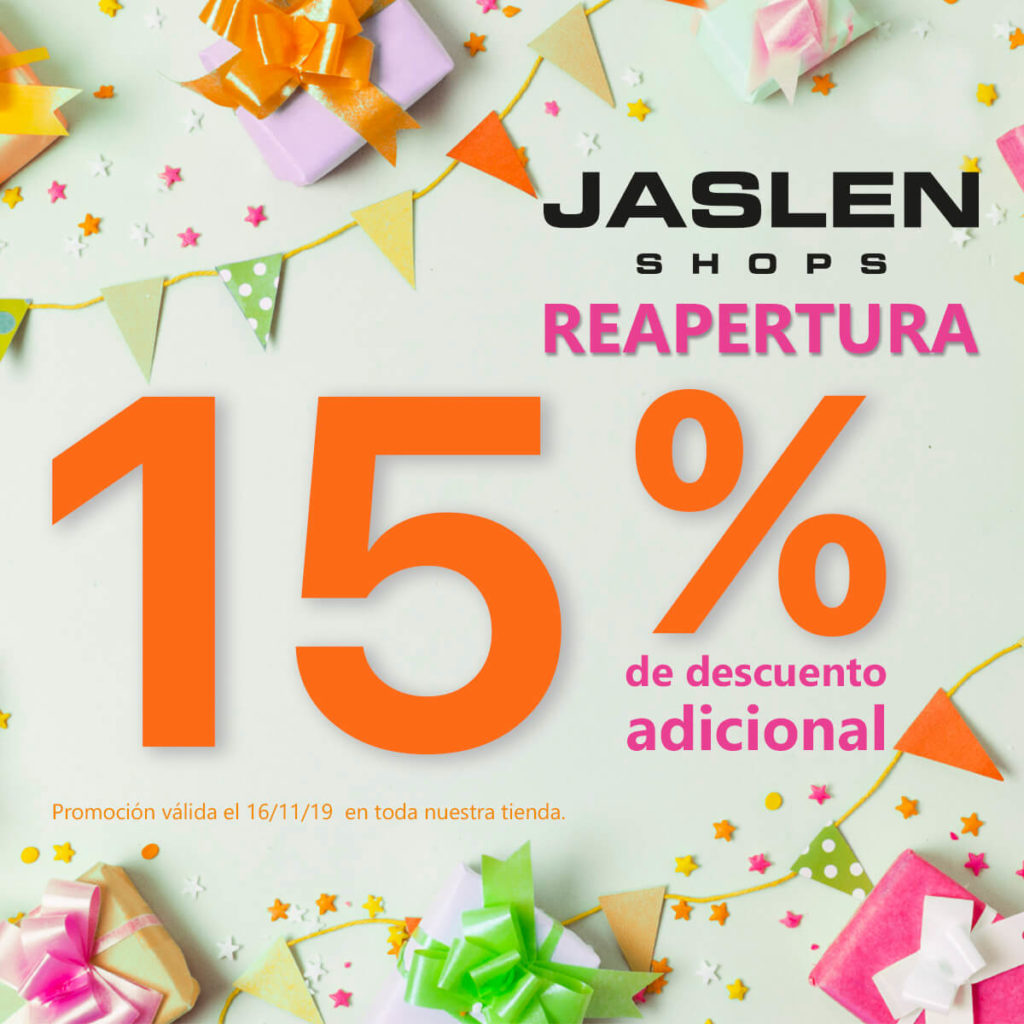 15% additional discount!
This Saturday 16th of November we celebrate the reopening of Jaslen and we do it with an additional 15% discount on everything. Are you going to miss it?
Read More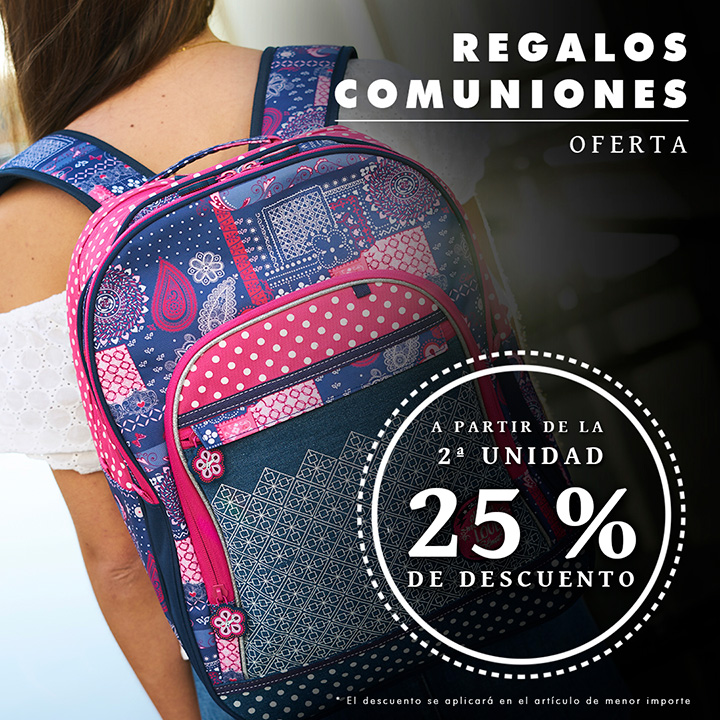 At Jaslen you'll find offers on communion gifts. You can get a 25% discount on your second purchase.
* Discount applicable on the cheapest item.
* Ask staff on the specific conditions of the promotion.
*This offer is not compatible with other promotions or discounts.
Read More
Cookie consent
The Outlet Stores Alicante uses its own and third-party cookies to analyse your browsing habits, improve our services and show you advertising related to your interests. In order to be transparent, we require your consent for the use of some of them.
Read our Cookie Policy.
Cookie consent
The Outlet Stores Alicante uses cookies and identifiers to store and access information on your device and collect personal data about the audience, develop and improve products and serve and measure ads and / or personalized content based on your browsing.
In order to be transparent and comply with the General Data Protection Regulation, we require your consent to the use of some of these cookies. You can accept or decline the different types of cookies we use. If you would like more information about the cookies we use, we recommend that you.
Read our Cookie Policy.