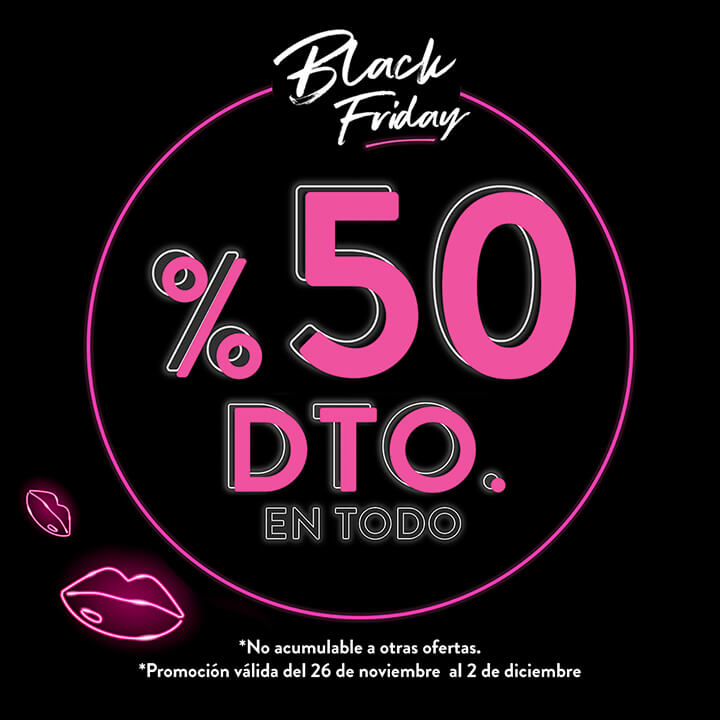 50% discount on ALL!
This Black Friday come to our Flormar store and take everything for half price from November 26th to December 2nd.
* Not combinable with other offers.
Read More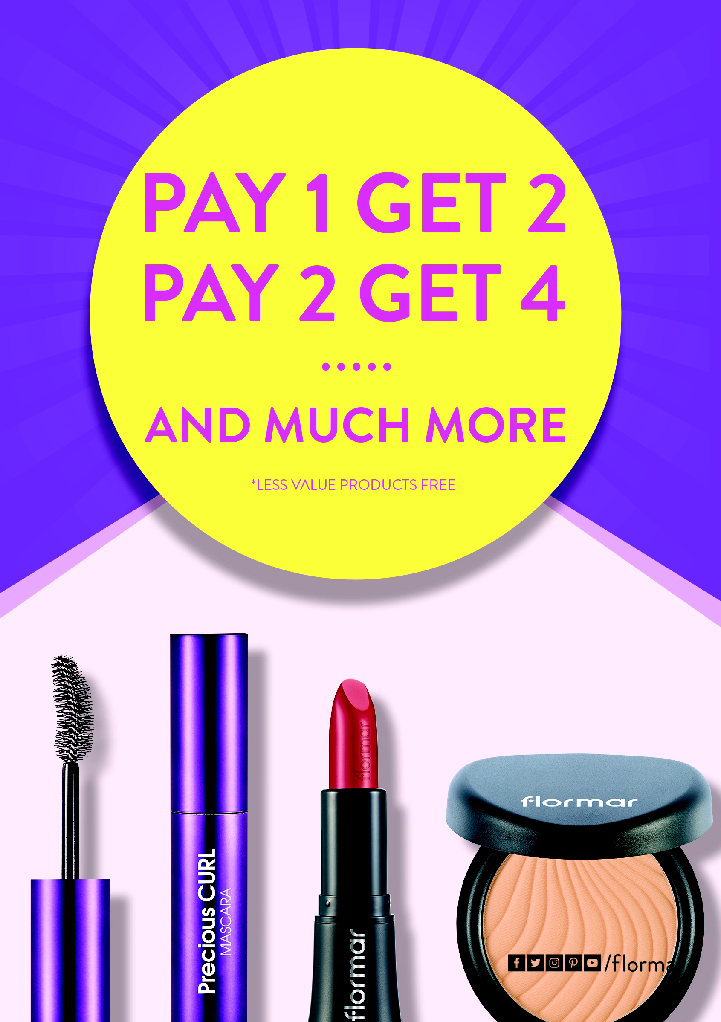 We're promoting Flormar!
Only until June 16 visit us and take 2×1 in store.
* Gift of the product of lesser amount.
Read More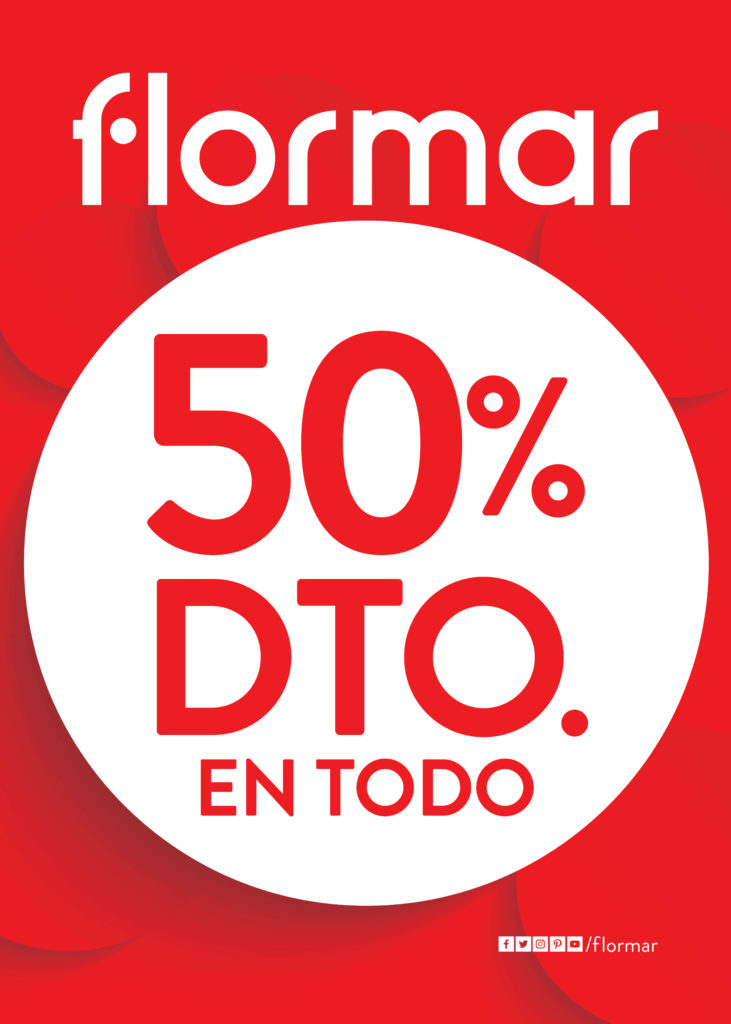 50% off!
Only this SuperThursday in Flormar.
Take advantage!
Read More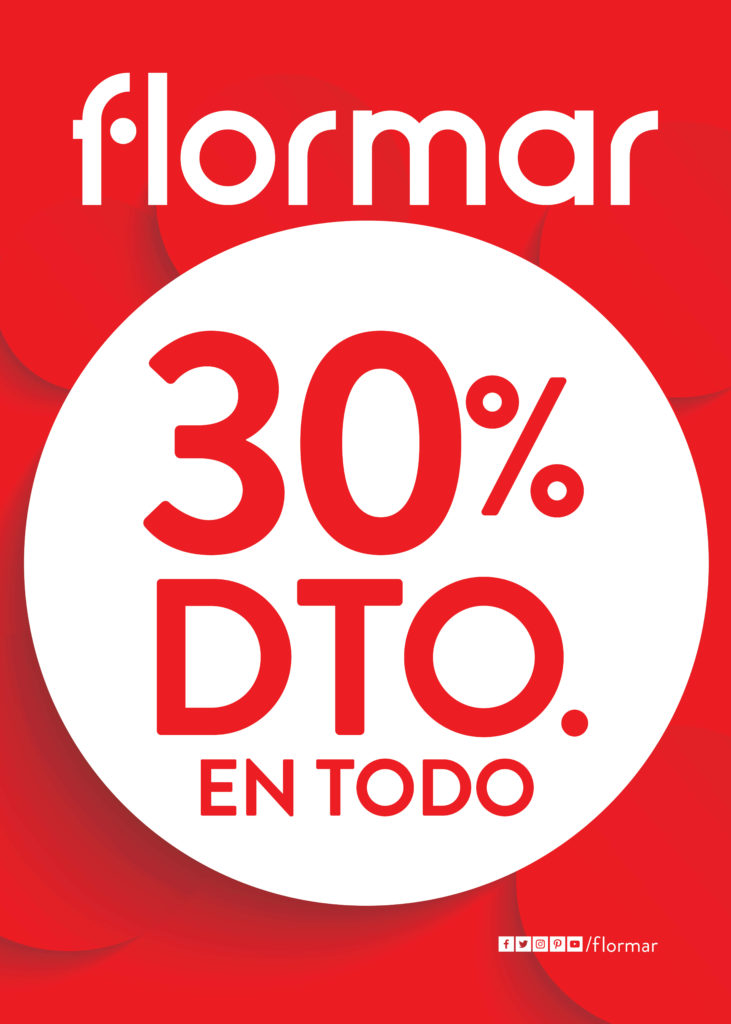 We have something great to tell you! Now in Flormar you have a 30% discount on all their products until May 30th. Come to The Outlet Stores Alicante and don't miss this opportunity.
Read More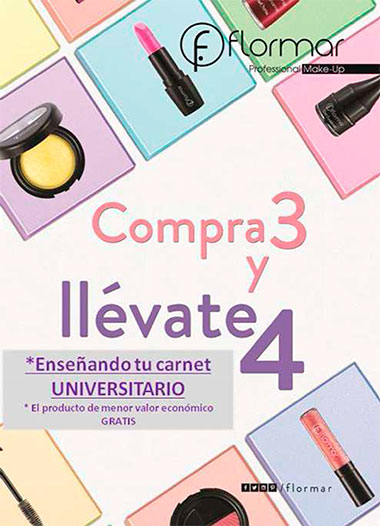 3 x 4 Flormar offer… 4 items for the price of 3!
* Showing your student ID.
* The cheapest item will be free.
Read More