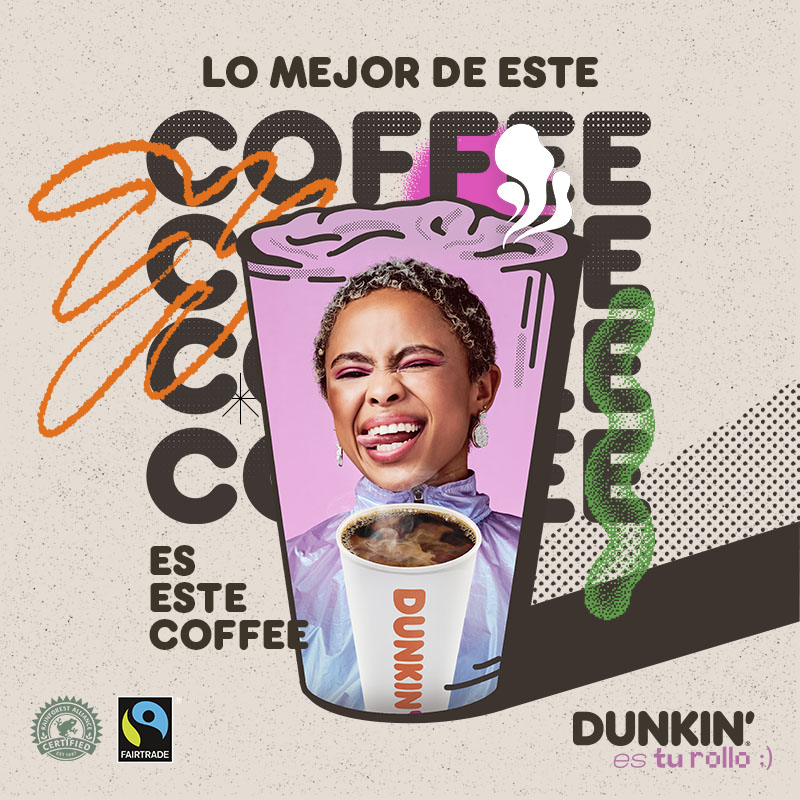 If you are one of those who think that the best thing about coffee is the coffee, we are in the same team 😎 Order it as you like but enjoy it with all our varieties 🧡
Read More
STOP THERE
DON'T KEEP GOING DOWN STAY STILL THESE ICED TEAS ARE HERE TO REFRESH YOU That's it, very kind of you, thanks for waiting and enjoy Tuesday
Read More
Two new products in such a short time? Yes, we are. We bring you the new Eclairs: tender on the outside, sweet on the inside and delicious all around. Try them now at The Outlet Stores Alicante or on the web delivery.dunkin.es/
Read More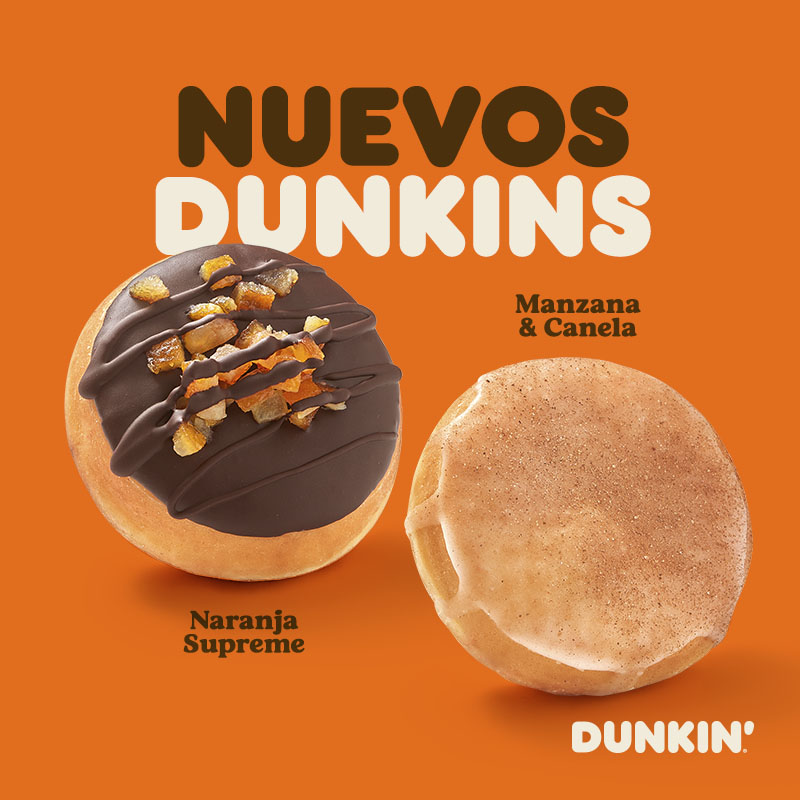 We are delighted to introduce you to the new dunkins: Apple & Cinnamon, Orange Supreme. And you'll be happy to try them.
Ready in stores and on the web: delivery.dunkin.es
Read More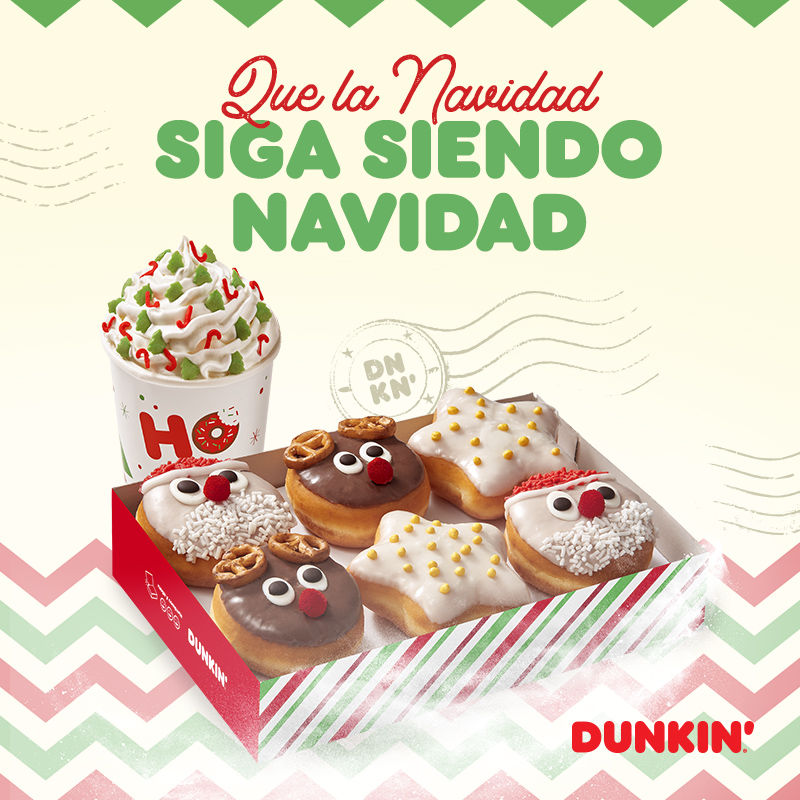 Christmas is full of traditions, some we like more and others not so much, but we know you love this one! 🎄 Get your Dunkins Christmas Special in shop or ask us to bring it to you.
Read More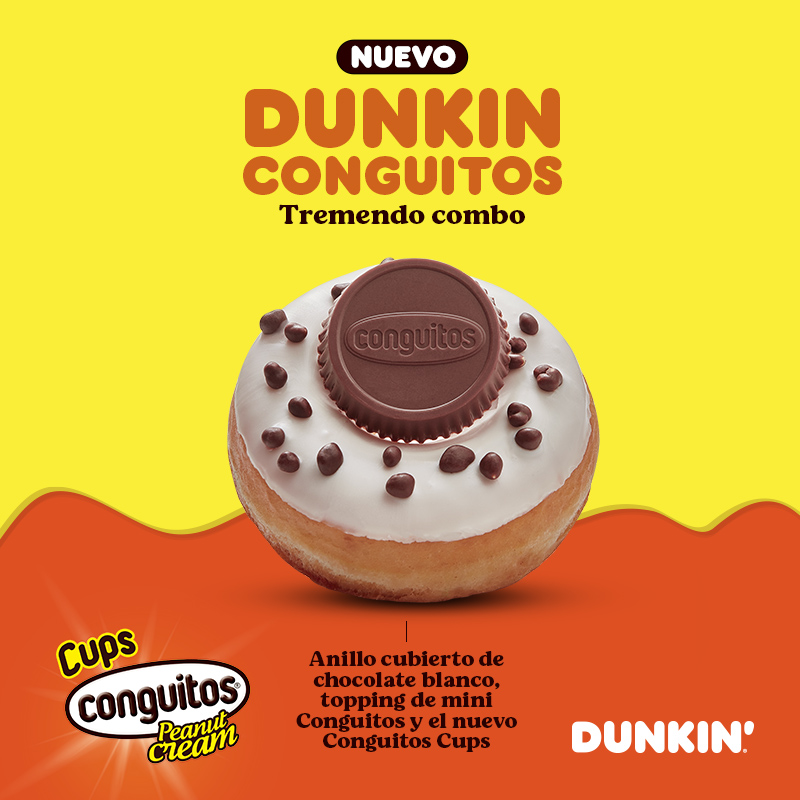 The perfect combo has arrived! Introducing the new Dunkin Conguitos.
The novel combination of two unique products: white chocolate covered dunkin, decorated with Conguitos Cups, and dark chocolate mini Conguitos.
Read More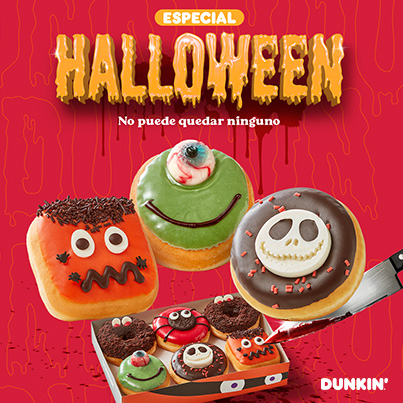 Introducing our new #DunkinsHalloween! This year you'll be the one hunting the monsters and ghosts. They're so tasty, we're sure there won't be any left.
Read More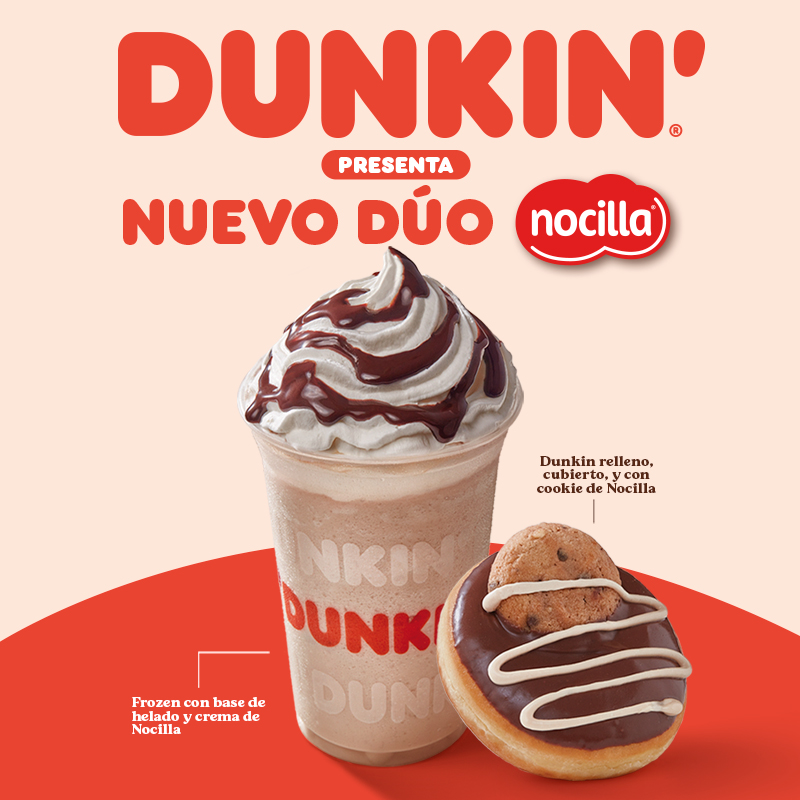 The shipping of the year is coming true!
The new Dunkin' and Frozen Nocilla arrives to leave you all speechless and with ALL the desire to try it.
Dunkin': Filled, covered, and with nocilla cookie.
Frozen: With ice cream base and nocilla cream.
Read More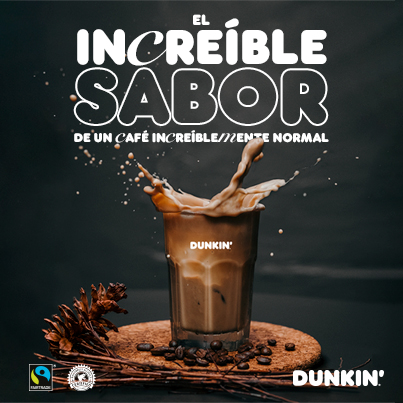 We have a coffee with an incredible flavor and that you like it is incredibly normal.
We select the best coffee beans to preserve all the aroma of our 100% Arabica variety.
Order in stores and in dunkin.es/delivery
Read More
We love to keep traditions going and enjoy our Dunkin kings cake every year! WE LOVE IT. Order now in store!
Read More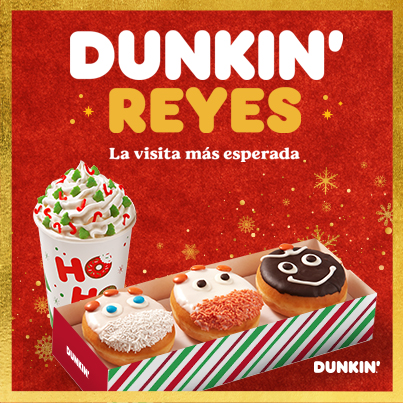 They're coming from the Orient to remind you that there's still soooo much to celebrate ahead – our Dunkins Kings are here! #MuchToShare
Read More
Try our Pumpkin Special Lattes, hot or cold, in shops or at Dunkin' Delivery.
Read More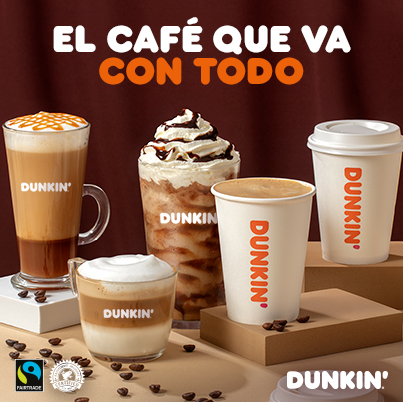 Special Caramel Latte, Frozen Dunkaccino or Café Latte? Whichever you choose, it goes with everything!
Read More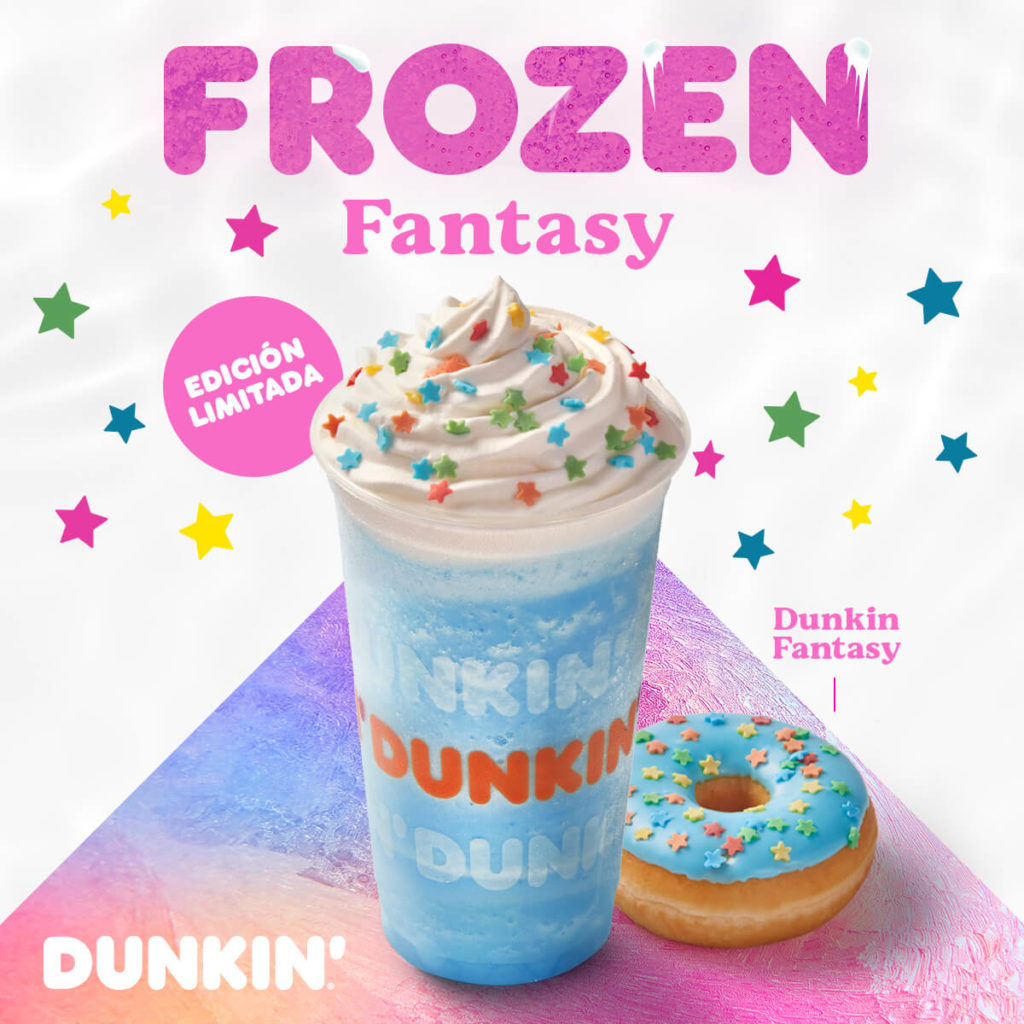 Frozen Fantasy + Dunkin Fantasy. Limited Edition!
Read More
Collection of special Easter dunkins:
– Dunkin Pollito: filled with dark chocolate and vanilla icing.
– Dunkin Nido: filled with white chocolate icing, crushed lacasitos and chocolate eggs.
– Dunkin Rabbit: white chocolate filling with vanilla icing and cherry icing.
Read More
Collection of special Valentine's Day dunkins.
– Heart filled with hazelnut, covered with vanilla icing and shredded coconut.
– Heart filled with dark chocolate, covered with vanilla icing and chocolates.
– Chocolate-hazelnut filled heart, covered with vanilla icing and jelly beans.
You can also decorate any of our Special Lattes with the special Valentine's topping.
Read More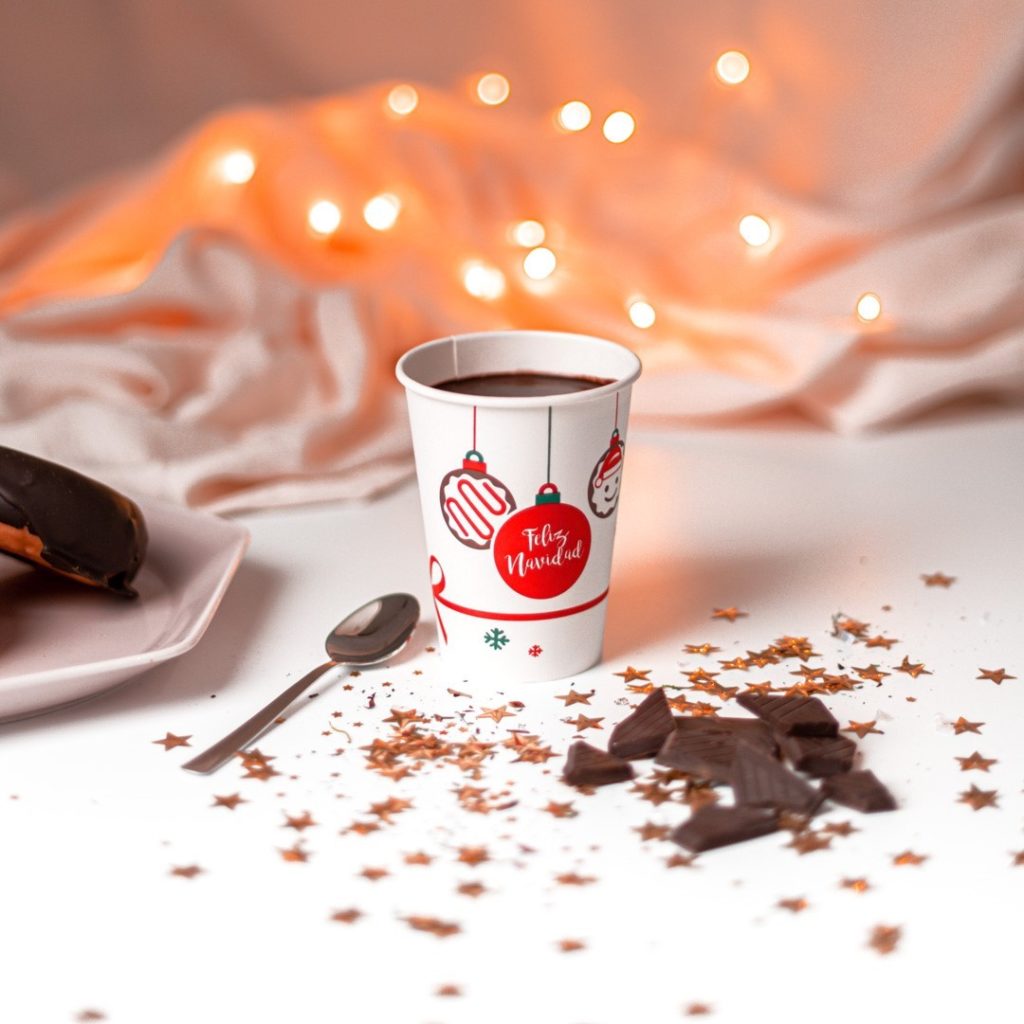 Collection of special Christmas dunkins.
– Santa Claus Dunkin: Dunkin filled with hazelnut chocolate with vanilla and chocolate coating
– Dunkin Estrella: Hazelnut filling with vanilla and grated coconut coating.
– Dunkin Regalo: Nougat filling with vanilla and gummy coating
Read More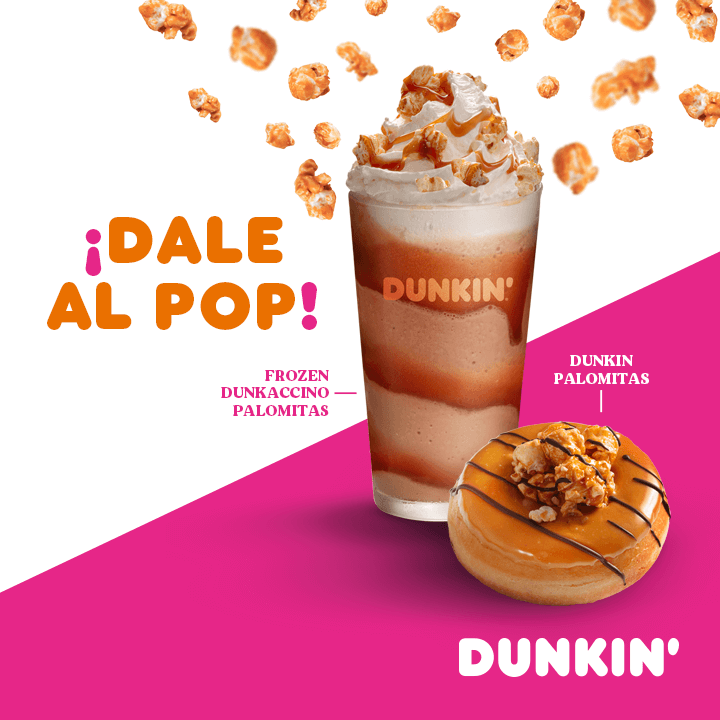 Do you like popcorn? Well, you're gonna love this.
Now you can enjoy the new Dunkin' Coffee Popcorn with delicious caramel popcorn. You can also accompany it with your Frozen Popcorn, a coffee granita with vanilla and popcorn syrup or with your Special Popcorn Latte, a delicious mix of coffee with milk and popcorn syrup. As a final touch, both drinks have cream and are decorated with caramel popcorn. Mmmmm…!
Can you resist?
Read More