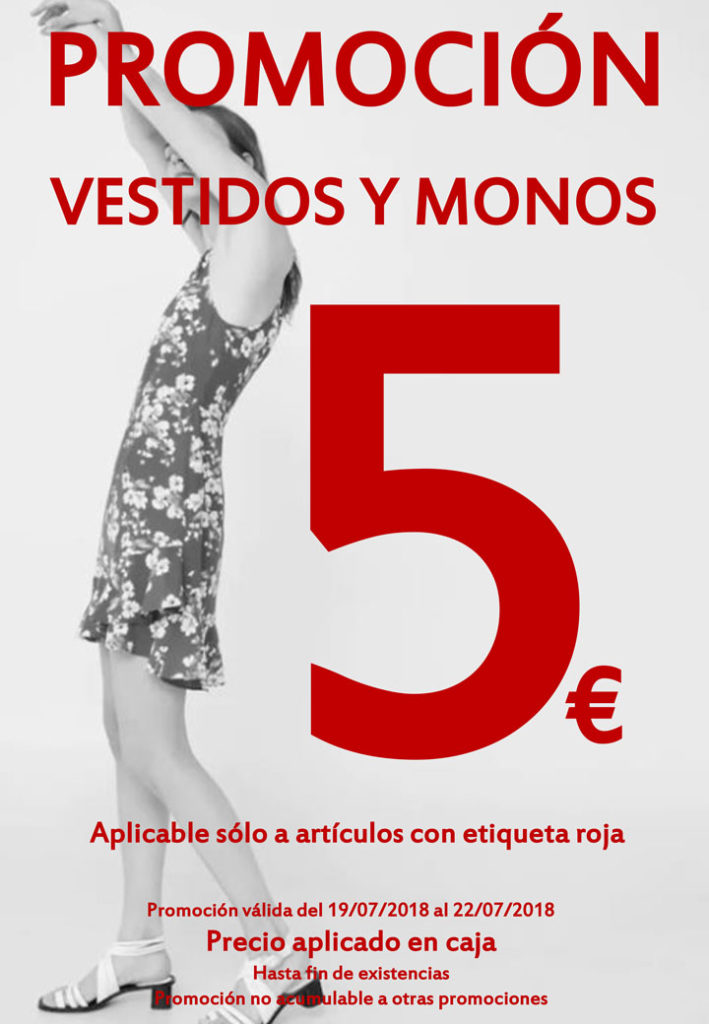 MANGO | PROMOTION
Dresses and coveralls are perfects for summer. Mango knowns it and… ¡offers you them at just 5 €! Yes, you've read it right, dresses and coveralls at 5 €.
Are you going to miss this opportunity?
* Eligible in items with red tag.
* Promotion non-accumulative to others.
* Price applied in counter.
* Until end of stock.