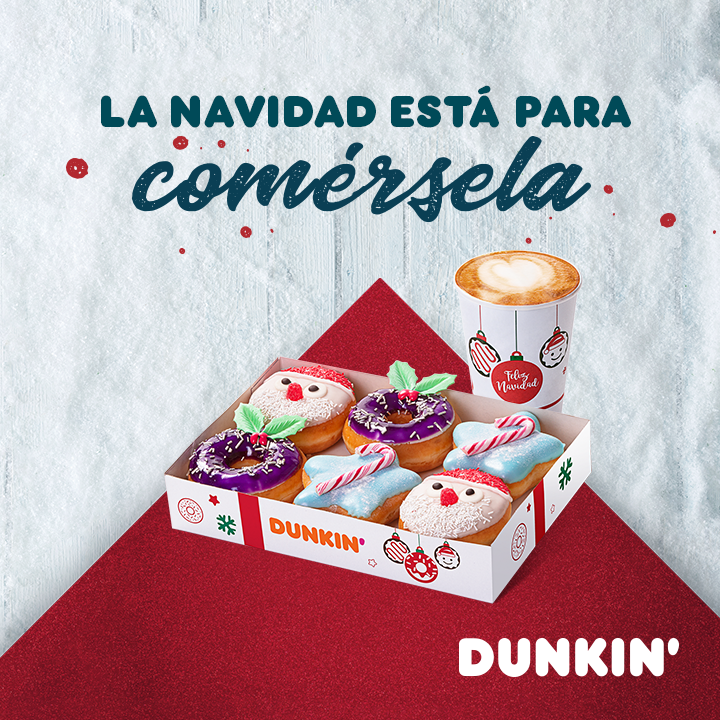 DUNKIN | PROMO
Dunkin's Christmas collection arrives!
Three new dunkins to share with family and friends:
Dunkin Santa Claus: filled with hazelnut and chocolate cream and decorated with vanilla icing, topping of white chocolate tablets with a red gummy and white and red shavings.
Dunkin Holly: ring with vanilla icing covered with purple jelly and decorated with two wafers in the shape of holly leaf and silver shavings.
Dunkin Star: star filled with hazelnut (kinder) with vanilla icing, powdered sugar and decorated with candy cane.
Only available until December 25th. Go for them!