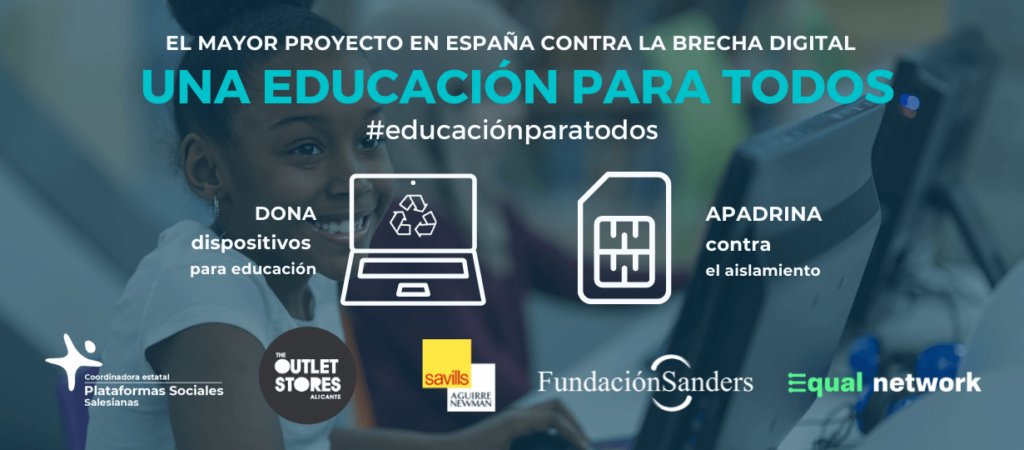 Currently, 3 out of every 10 children in Spain suffer from digital disconnection as they live in homes without Internet access or lack their own devices to stay connected with their schools and educators.
In this context, The Outlet Stores Alicante and the Sanders Foundation are promoting the #UnaEducaciónParaTodos campaign, a new initiative with which we intend to do our bit to stop the digital divide suffered by school-age children, a situation that has been especially aggravated by the Covid-19 pandemic and confinement.
Through this campaign, which began on 17th May, World Internet Day, and ends next Sunday 23rd, our outlet is part of the Sanders Points Network, actively participating in the collection of computer equipment and technological devices from private donations, such as computers, tablets and mobile phones, among others.
The collection point for the devices will be the customer service office, located between Ozone Bowling and sGo Wellness Club.
*This initiative is part of the collaboration agreement between the shopping centres managed by Savills Aguirre Newman to communicate, support and give visibility to the project.
Read More