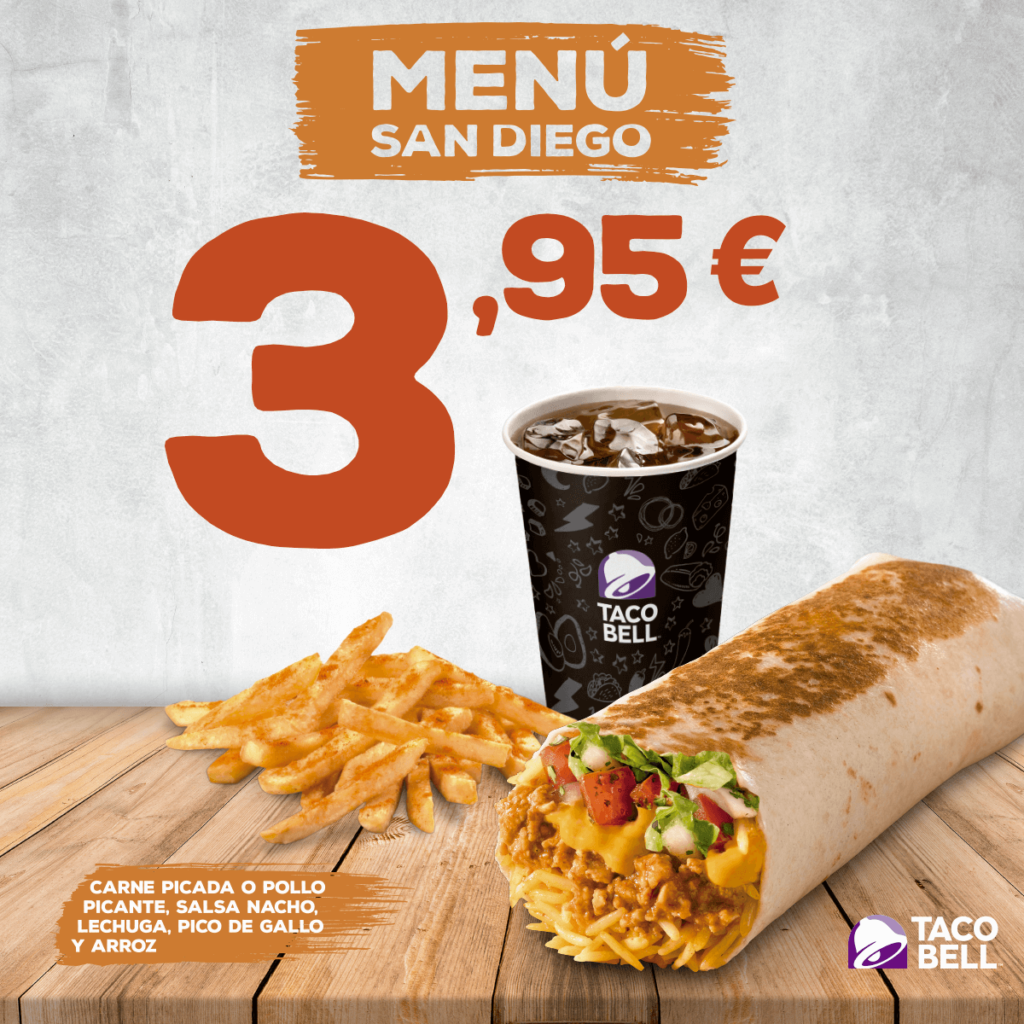 TACO BELL | PROMO
Menú San Diego
Haven't you tried our San Diego menu yet?
You're on time. Only until April 1st come to Taco Bell and taste the authentic flavor of Mexico.
Minced meat or spicy chicken burrito, nacho sauce, lettuce, pico de gallo and rice, accompanied by Mexican potatoes and drink for only 3,95 €.
Hallucinate!