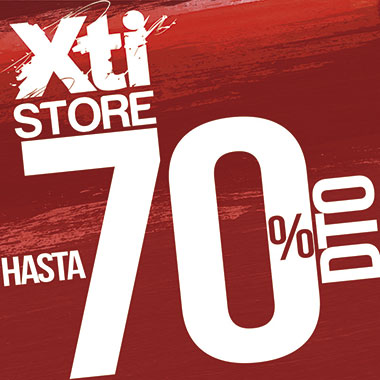 XTI STORE | SUPER SALES
Super Sales at #XtiStore. Have you been here before? No? Well, come and see what you are missing out on … Up to 70% discounts!
Hurry over and visit your Xti Store in the Shopping Centre The Outlet Stores Alicante and make the most of the last days of the sales.