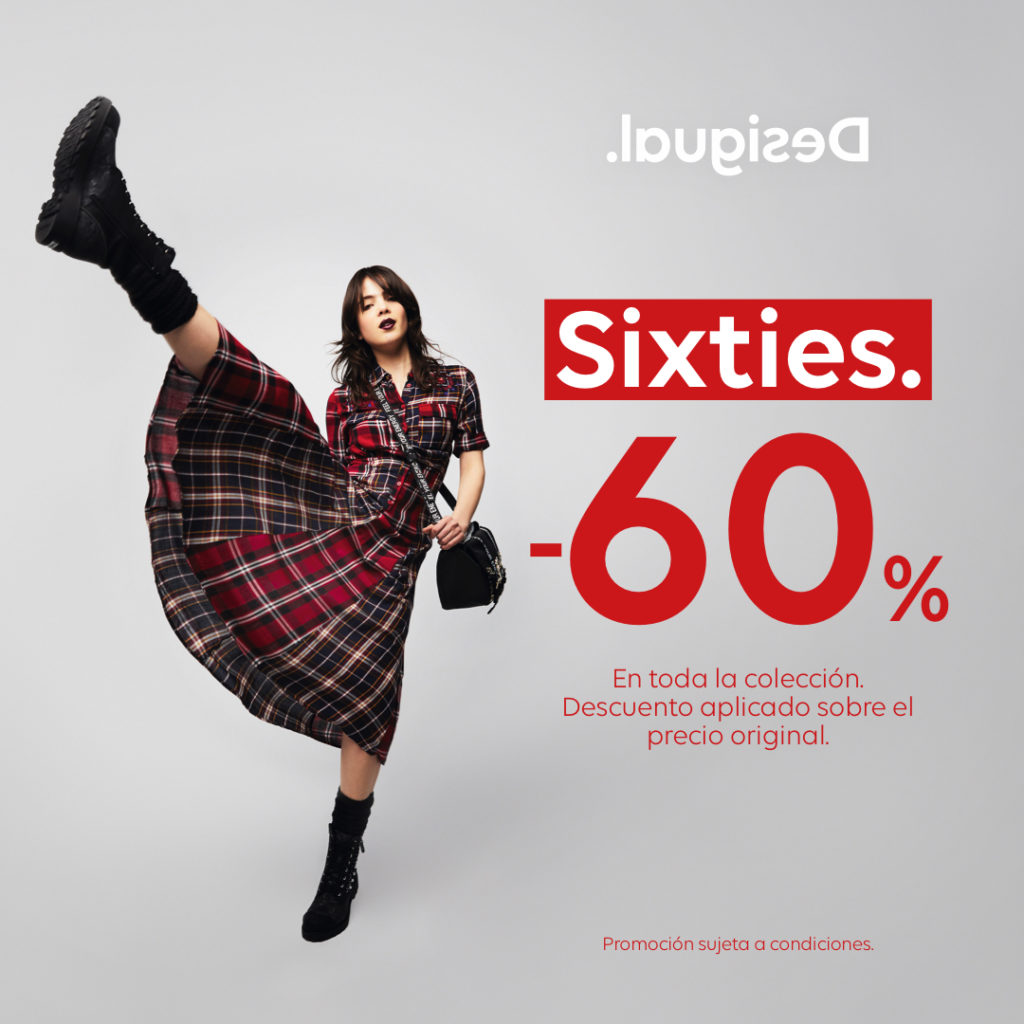 SIXTIES DESIGUAL | PROMO
From 12th to 17th October we celebrate the SIXTY PARTY of Desigual.
60 % discount on ALL the collection.
In addition, if you are a Magic customer you can book your clothes in our shop until October 10 by requesting an appointment on 965 677 126.