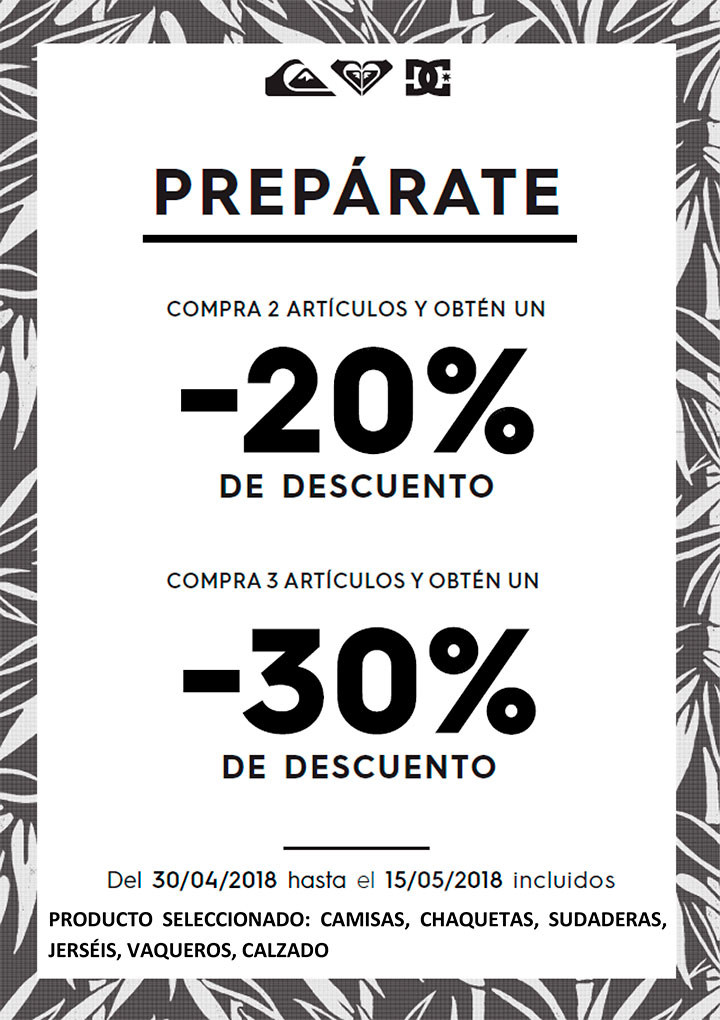 QUIKSILVER | PROMOCIÓN
Come to Quiksilver to get our fabulous discounts. Buy 2 articles and get a 20% discount, or buy 3 articles and get a 30% discount.
All with the best price. Do not let them tell you!
* Discount applied to selected products.
* Consult all details with the store staff.