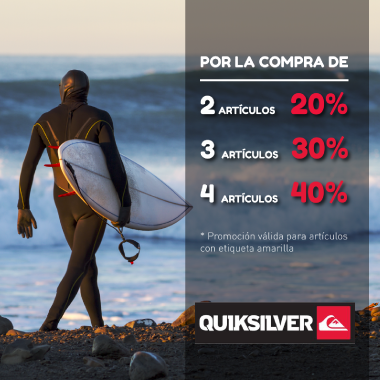 QUIKSILVER | FLASH OUTLET
The more you buy at Quiksilver the higher the discounts will be. When you buy two items you'll get a 20% discount, when you buy 3 you'll get a 30% discount and if you buy 4 items you'll get a 40% discount.
Don't miss out on this excellent opportunity and come and visit us.
* Promotion valid on items with yellow tag.
* Ask staff on the specific promotion conditions.