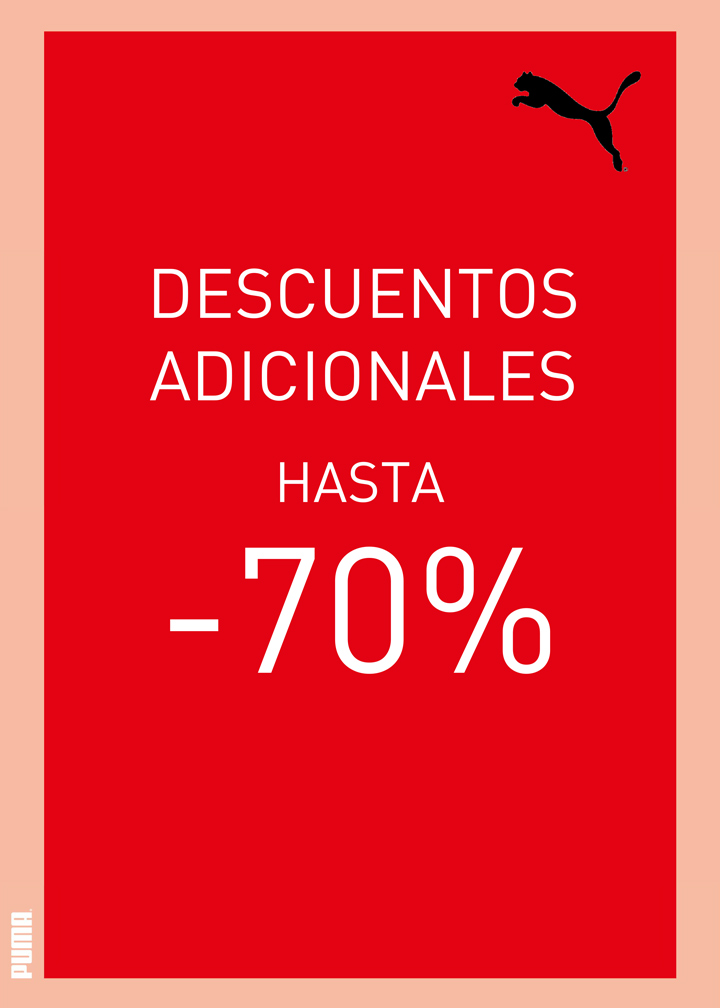 PUMA | PROMOTION
Crazy discounts! You need to be so crazy to offer up to 70 % additional discount. For this reason, and just only for a few days at Puma, we offer this additional super discount so you can wear your sports outfits at the best price.
Does this sounds good?
* Promotion non-accumulative to others.
* Discount applicable on outlet price.