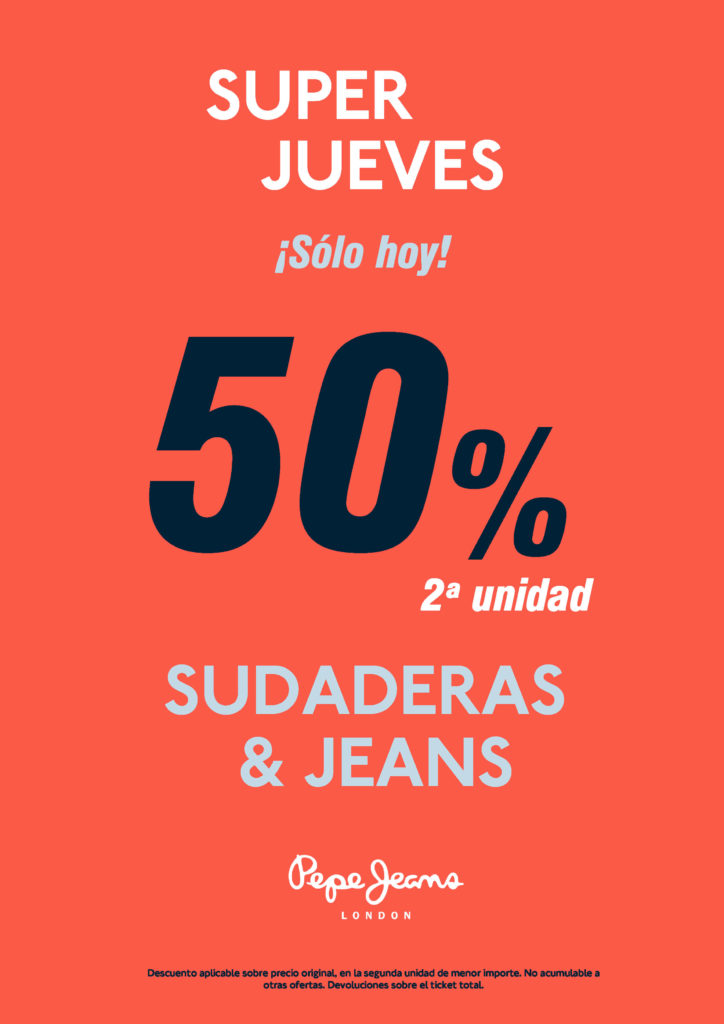 PEPE JEANS | SUPERJUEVES
50% discount on 2nd unit!
Only on Thursday 28th March in sweatshirts and jeans from our Pepe Jeans shop.
*Discount on the garment of lesser amount and on the original price.
* Not combinable with other offers.
* The return of the garment will be made of the total ticket.
* All genders.