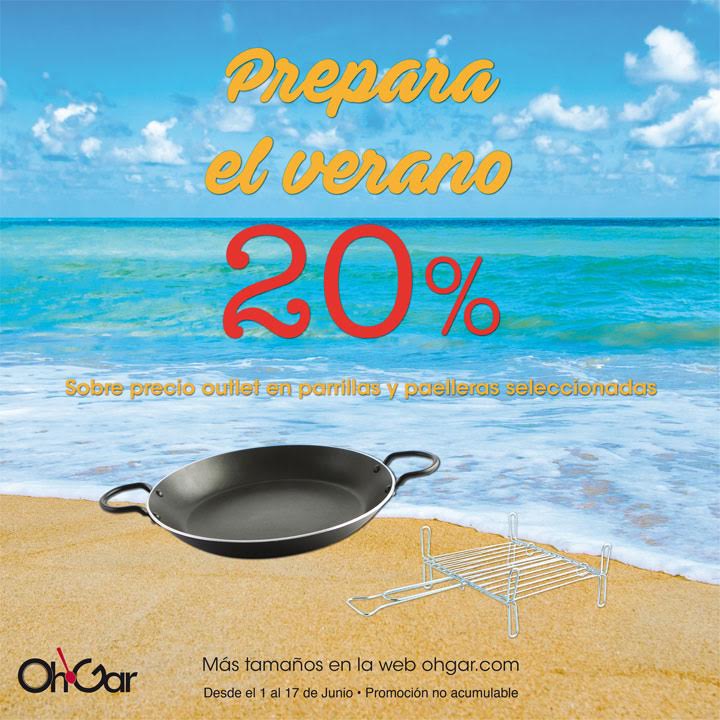 Oh!Gar | GET READY FOR SUMMER
The days are getting longer, the temperatures are getting good and it is the perfect time for a grilled meat. At Oh!Gar we know that and we have prepared a selection of iron skillet for a paella and barbecue grills for you with a 20 % discount on the outlet price.
Are you going to miss it?
* Discount applicable on the outlet price.
* Incompatible with other discounts or promotions.