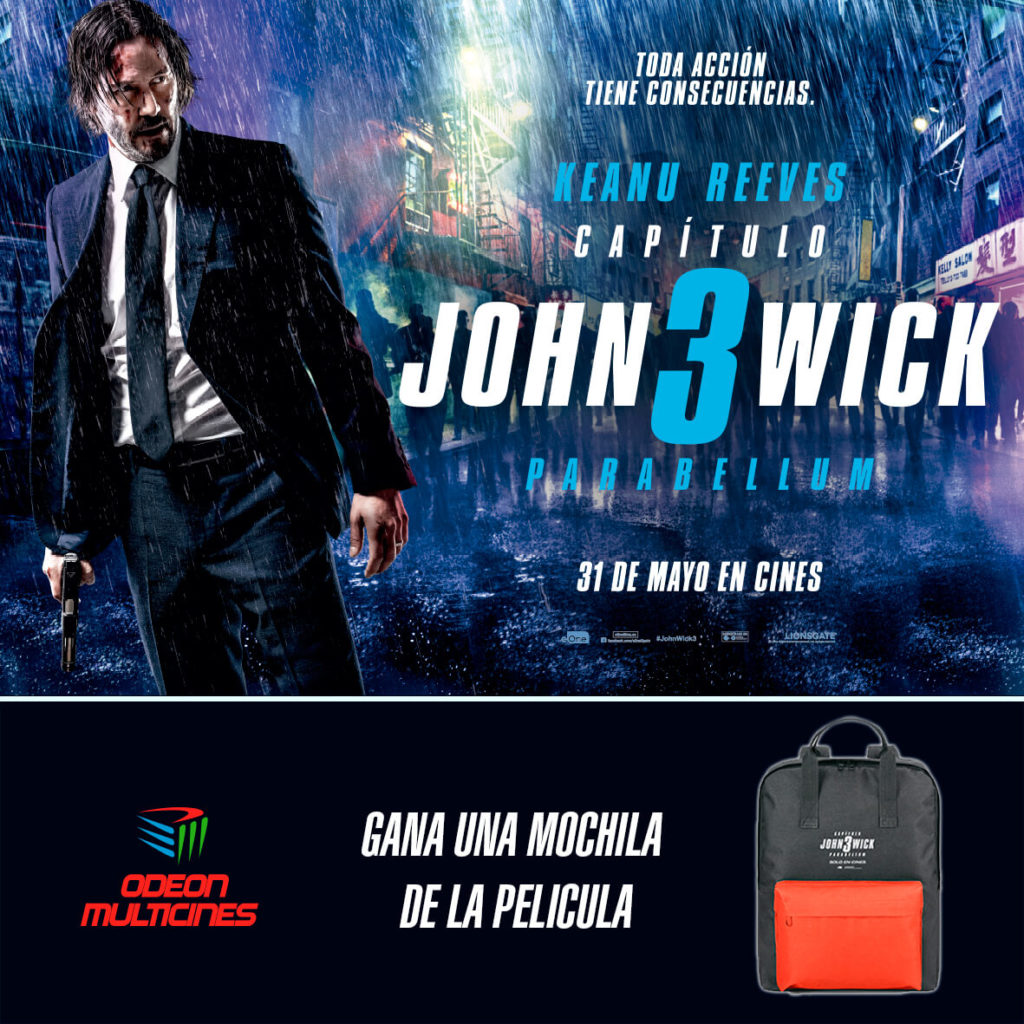 ODEON MULTICINES | PROMO
Do you want to win this exclusive John Wick backpack? If you've come to see the movie at Odeon Multicines you can do it, just save your entry and answer the next question in the social networks of our cinemas:
What is John Wick's nickname?
You have until June 16, 2019 to participate.