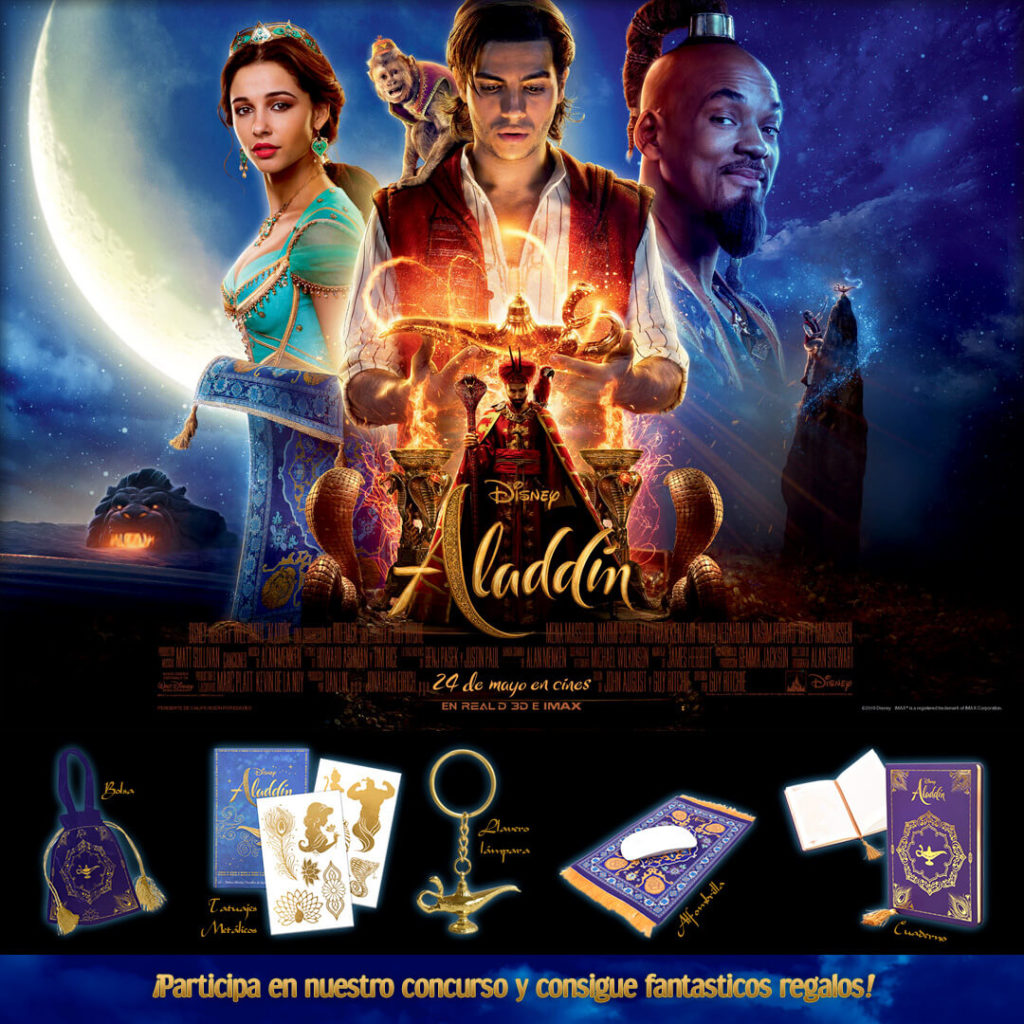 ODEON MULTICINES | PROMO
If you come to see Aladdin in our cinemas you can win a lot of prizes. To participate you have to:
Save your ticket.
Enter any of Odeon social profiles:
Answer the question: What three wishes would you ask the genie of the lamp?
Participate now!