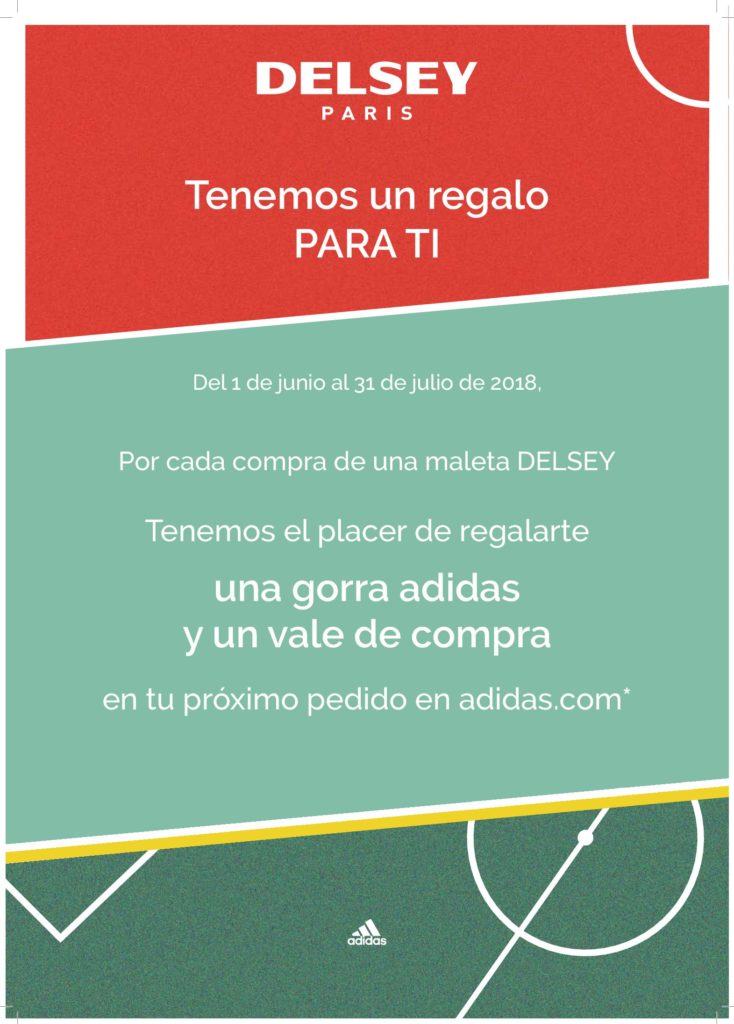 EFANBI | PROMOTION DELSEY-ADIDAS
Your summer vacations are the most expected moment of the year, and we know it. Therefore, Efanbi offers you a 20% discount voucher or a 120€ purchase voucher on the Adidas website after buying a Delsey suitcase. Also, after the purchase, we give you a cap to protect yourself from the sun.
Sounds good, doesn't it?
* Promotion redeemable only on the Adidas website.
* Limited promotion. See conditions here.
* Discount applicable on the outlet price.
* Incompatible with other discounts or promotions.