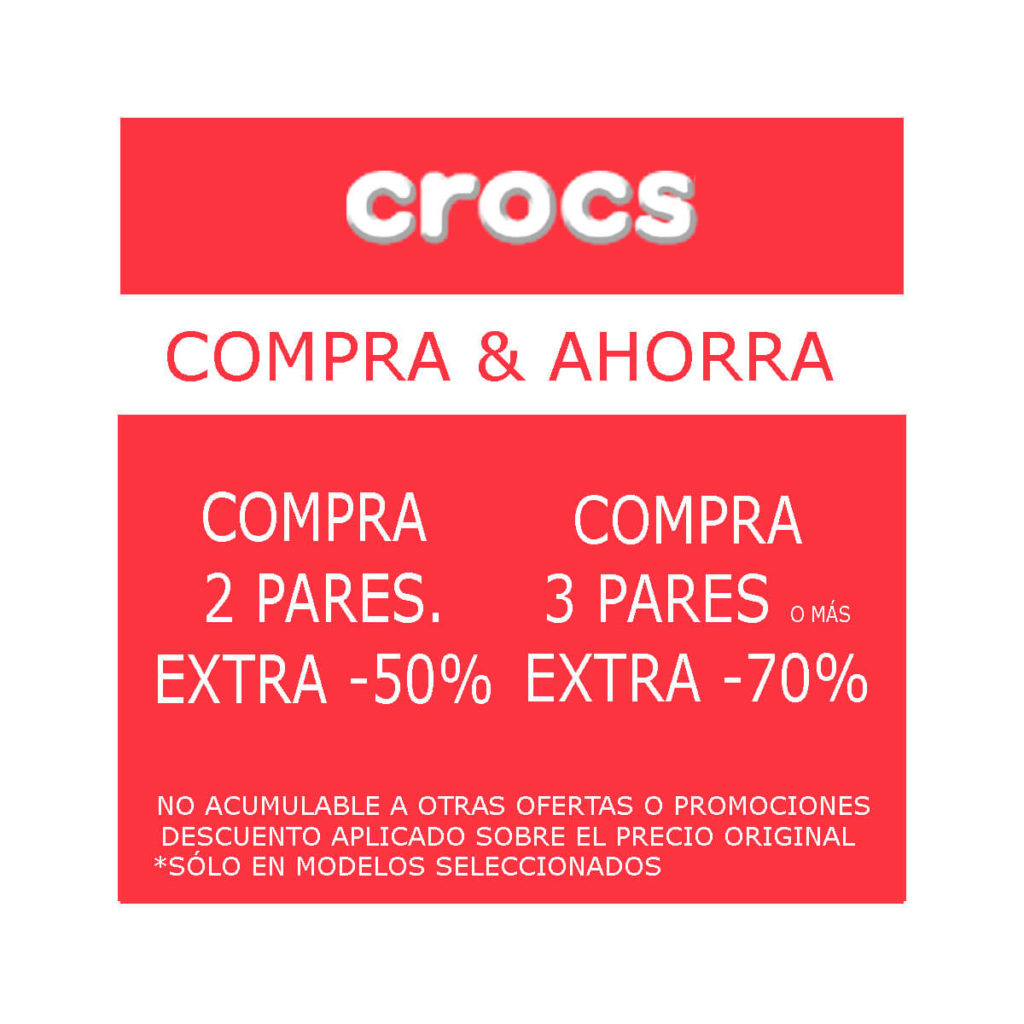 CROCS | SUPERJUEVES
It's SuperThursday at Crocs!
Just this Thursday May 30th take the following offers:
For the purchase of 2 pairs 50 % discount on both.
For the purchase of 3 pairs 70 % discount on the 3.
* Not cumulative with other promotions or discounts.
* Applied on the original price.