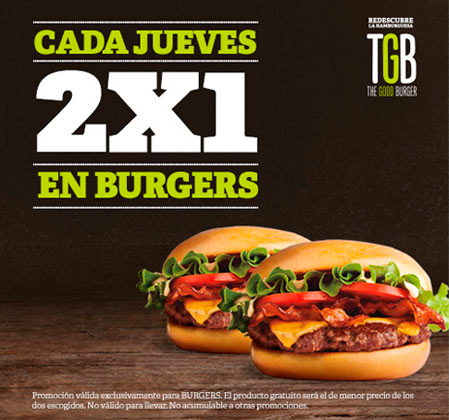 THE GOOD BURGER (TGB) | 2×1 ON BURGERS
Every Thursday is a perfect day to meet up with your friends with the 2×1 offer on BURGERS at TGB.
Save the date!
*Promotion valid exclusively to burgers. The free item will be the lower price of the two chosen items. Not to be accumulated with other offers.