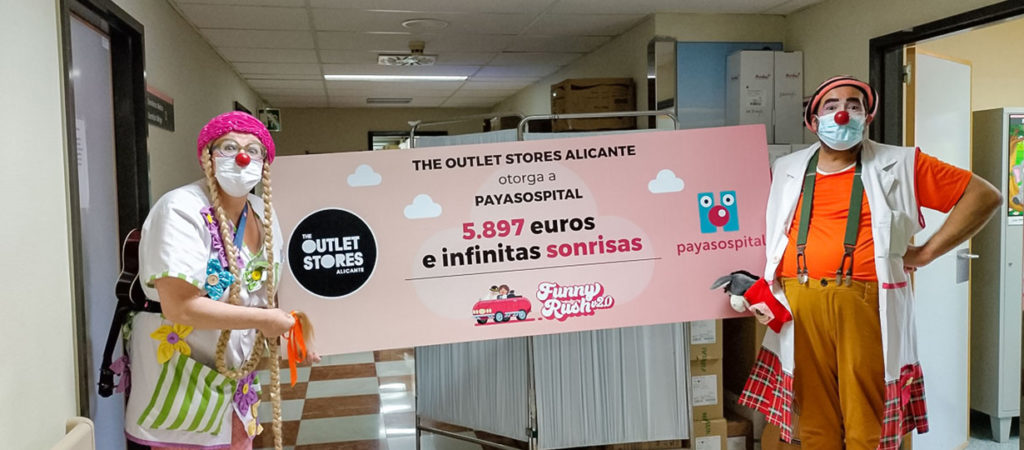 The Outlet Stores Alicante raises almost 6,000 euros for Payasospital with its latest Funny Rush
The Outlet Stores Alicante manages to collect almost 6,000 altruistic smiles with its "Funny Rush 2.0" initiative. This solidarity action in favor of Payasospital began on May 13, coinciding with the Day of the Hospitalized Child, and has been, for the second consecutive year, a success.
The objective was to obtain the collaboration of anonymous users who, unselfishly, left their virtual smile on the landing page of the action. Each virtual smile collected would be transformed into 1€ donated by the center to the project. In this edition, 5,897 people participated.
The proceeds will be donated to Payasospital's Operating Room Program. The project is responsible for helping hospitalized children who must undergo surgery. A couple of professional clowns accompany the child throughout the process, before and after the operation, to minimize their fears and make this complicated moment more bearable.
So, once again, thank you all for making it possible to bring joy to hospitalized children.