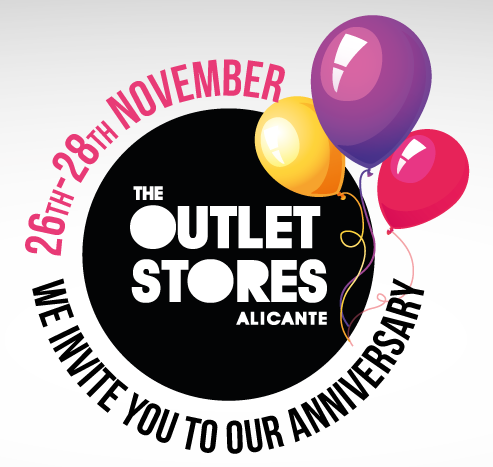 THE OUTLET STORES ALICANTE FIRST ANNIVERSARY
We are celebrating; in just a few days it will be our one-year anniversary and for this reason, we wanted to celebrate in style!
On 26th, 27th and 28th November, come and celebrate with us.
Our One Year Anniversary is such an important event that The Outlet Stores Alicante Shopping Centre is preparing a big party to celebrate it.
Having opened the doors to reveal the new image of The Outlet Stores Alicante one year ago, it is a perfect reason to thank those of you who had confidence in us and chose us as your shopping centre.
Thank you for making The Outlet Stores so important in Alicante
We have prepared great surprises with an end to the year that you cannot miss…
We will be waiting for you!