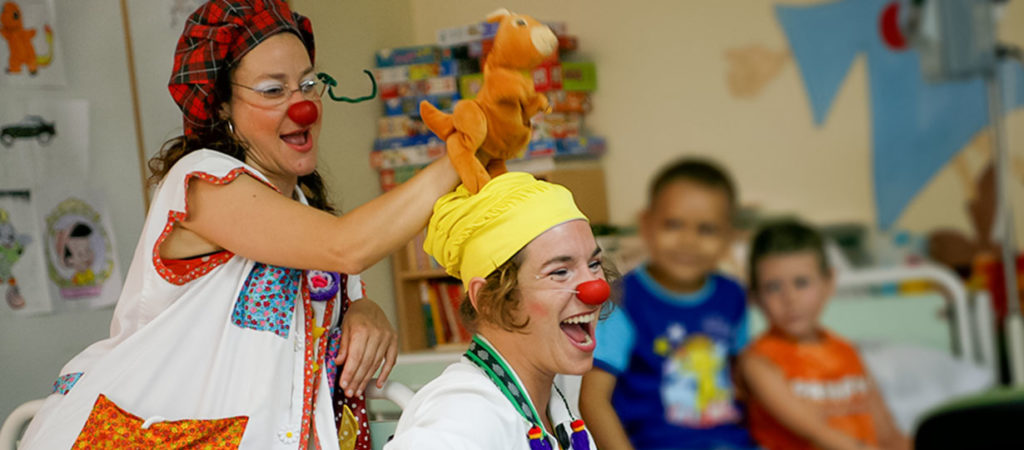 The Outlet Stores Alicante celebrates for the second consecutive year Funny Rush, a solidarity initiative in favour of Payasospital.
From The Outlet Stores Alicante, we have joined Payasospital for another year with the aim of collecting smiles for the children admitted to the General Hospital of Alicante.
Funny Rush was born in 2021 as a solidarity action in favour of this association and the hospitalised children. In 2022, the centre is launching its second edition, "Funny Rush 2.0", with a renewed aesthetic, but with the same goal: to achieve more than 5000 symbolic smiles. For every smile received, we will donate €1 to Payasospital so that they can continue to bring joy to the children in the hospital.
To carry out this initiative, a section has been set up on our website, where anyone who wishes to do so can contribute to the cause. All you have to do is follow the instructions and "donate" your smile through this link.
The money raised in this action will go to the Payasospital Operating Room Programme.  This project is especially important because it supports hospitalised children who are about to undergo surgery. A couple of professional clowns help the children to forget their negative emotions and fears by accompanying them from the moment they are separated from their parents until they fall asleep for the operation. And also when they wake up again.
According to the association's own collaborators, "children experience these moments with much more stress, anxiety and sadness than adults, so it is essential to alleviate these emotions, give them back their illusion and make their stay more bearable".
This solidarity initiative will run from 13 May, coinciding with Hospitalised Children's Day, until 31 May, giving anyone who wishes to participate in a selfless way the opportunity to donate their virtual smile.