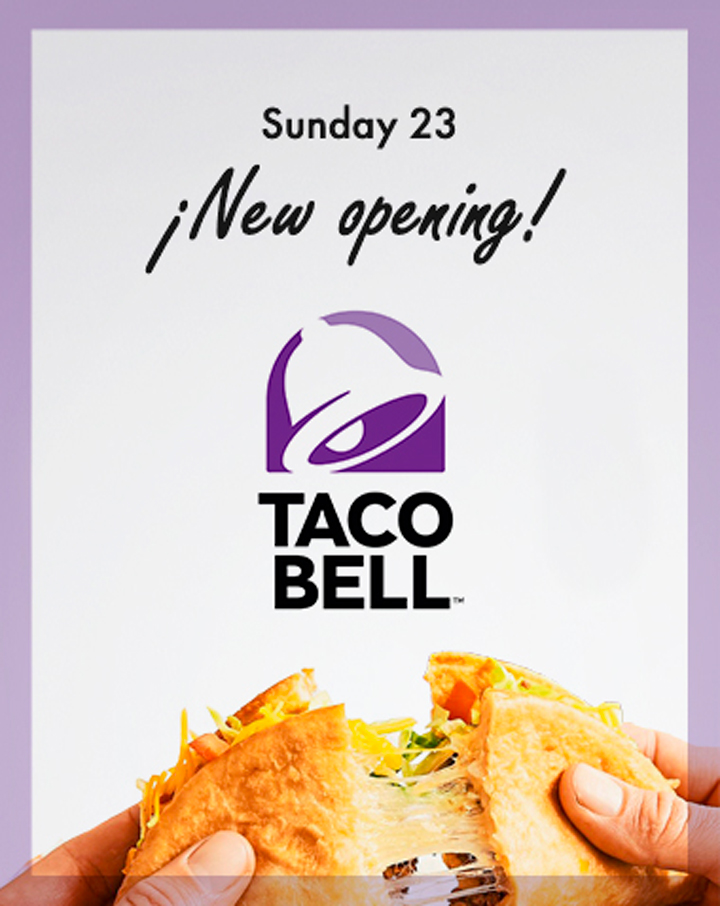 TACO BELL | GRAND OPENING
Get ready because arrives at The Outlet Stores Alicante the largest Mexican food chain in the world: Taco Bell.
The best ingredients and recipes in dishes where the flavor is the main protagonist. Taco Bell opens in our shopping center to bring you Mexico to Alicante.
Do you want to try it? We are waiting for you on Sunday 23 at their grand opening. Ándele, Ándele!