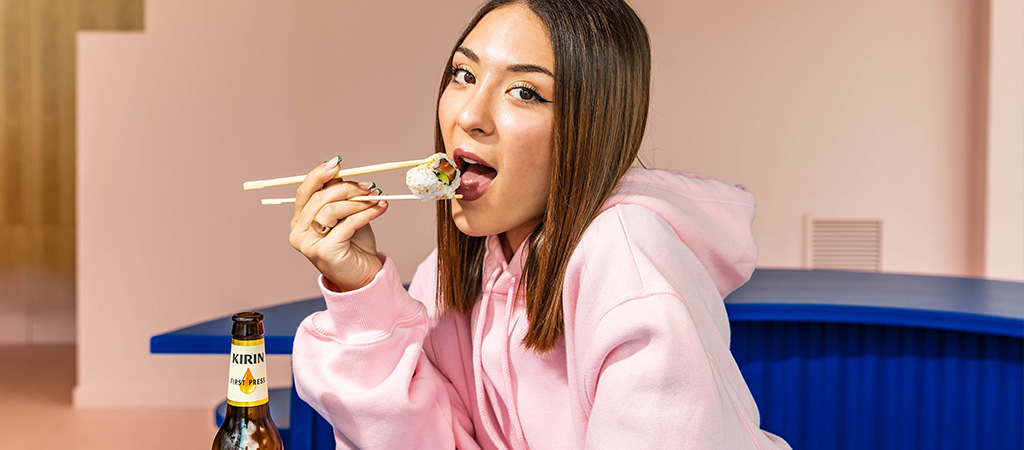 The best Sushi Trays Takeaway now in our Outlet!
Kento has just opened a small space located inside our outlet next to the Guess and Mustang shops.
In their new corner you will find a wide selection of ready-to-go Sushi Trays, prepared daily in their San Vicente del Raspeig premises, with fresh, top quality ingredients. Discover the authentic Kento flavour on your next visit!
The secret of Kento?
Since they raised the shutter of their first shop in Valencia in 2017, Kento has grown rapidly in the Valencia region with a clear vision, to revolutionise healthy takeaway with their wide variety of balanced trays.
After their last 4 openings in Alicante, San Juan, Elche and San Vicente, they have managed to position themselves as the restaurant with the most takeaway orders in the whole Valencian Community in 2021.
Quality and respect for raw materials is one of the most admired qualities in Japanese cuisine. At Kento they use only the highest quality ingredients; such as 100% Norwegian Salmon from sustainable fishing, their premium Japanese rice and seasoning imported from Japan or the best national avocados.
Don't miss out!
Come to their stand on your next visit to The Outlet Stores Alicante and discover your new favourite Japo! There you can order your favourite trays to take away and enjoy them whenever and wherever you want.