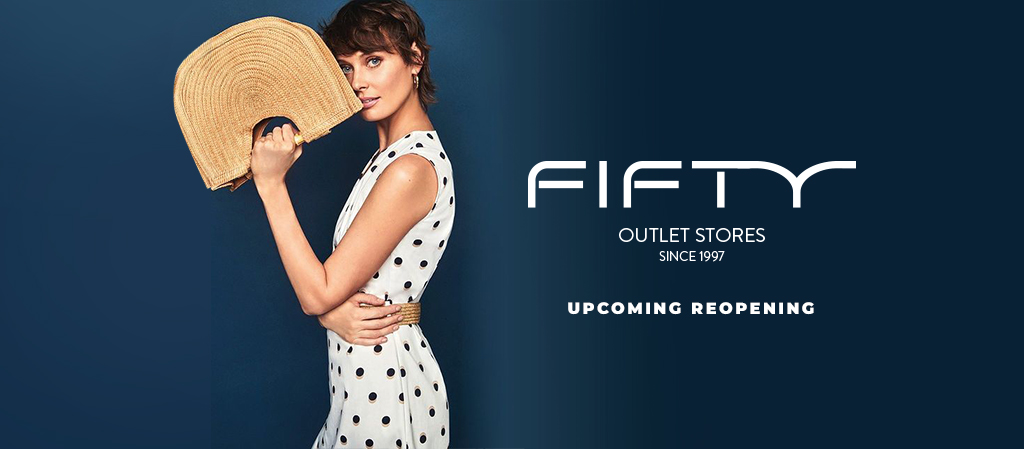 FIFTY: come back, succeed, discover
The fashion brand Fifty reopens its doors at The Outlet Stores Alicante on 11th September with its new shop, featuring a renewed design and adapted to current trends to offer you an improved shopping experience.
At Fifty, part of the Tendam Group, you will find clothes from Cortefiel, Pedro del Hierro, Springfield, Women'secret and Milano with great discounts – you won't have to wait until the end of the season to find the best prices!
Fifty's product team works to turn production surpluses and collection changes into irresistible bargains. All their garments are subjected to strict quality controls and approved by the experts of each brand, so they are a sure hit. In addition, their prices are much lower, but without sacrificing the design and quality that characterise them.
At Fifty there is something different every day: new products, new discounts and new promotions that will always surprise you.
#MOREFIFTY, more fashion at The Outlet Stores Alicante.