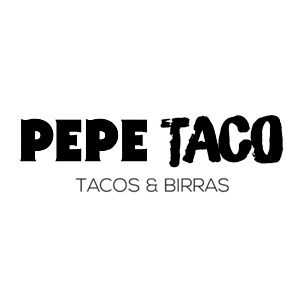 Pepe Taco is a specialized franchise that offers a wide range of typical Mexican food, with variety and simplicity. Tacos, beer and cocktails at very competitive prices.
It has both vegetarian and gluten-free varieties, making it an ideal choice for those with a specific diet or intolerance. In its variety of products, it also includes quesadillas, burritos or nachos, always accompanied by the best national and Mexican beers. Try the seasoning of the tacos, its ice-cold beer and feel the authentic taste of Mexico.
Opening hours:From Sunday to Thursday from 13:00 to 23:00. Friday and Saturday until 23:30.