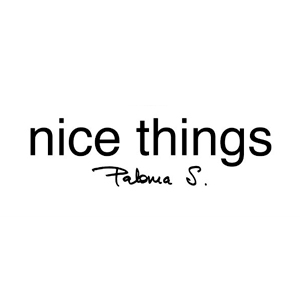 NICE THINGS PALOMA S.
Nice Things brand was created in Barcelona in 1995 as a small family business that manufactured garments and accessories with its particular vision of fashion.
With more than 25 years of experience in the sector, Nice Things markets its products worldwide in its own stores and in franchises, multi-brand stores, warehouses and online stores.
Its founder, Paloma Santaolalla, along with her daughter Paloma Lanna, are the spirit and responsible for shaping the ideas and collections of the brand.
Now you can also find it in our shopping center: The Outlet Stores Alicante.
Opening Hours: De 10:00 a 22:00
Phone: +34 965 673 102