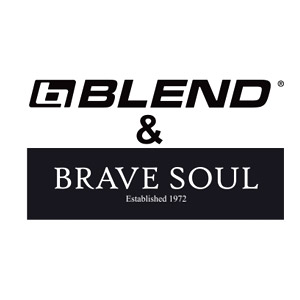 Blend & Brave Soul
Blend is a European fashion and accessory company that caters for free spirited men and women. Located in Vejle, Denmark, since its creation in 1993, Blend has successfully become one of the top companies in European fashion.
Brave Soul is at the forefront of all fashion trends and stands out from other brands for its style.
Its British style can be seen both in its collection and also in the store layout. They create a warm and light space, combining industrial style furniture, original vintage pieces and different materials such as wood, leather and iron, creating an ideal atmosphere to enjoy a unique experience.
Opening hours: From 10:00 AM to 10:00 PM
Phone: +34 965 673 345.